Cover Story
OK, so it's not perfect. A new 'stun jacket' being developed by some innovative Indian students, while potentially a
---
Largely unheared of a decade ago, a gun culture takes root OK, so it's not exactly the Gangs of Wassepur or Once Upon a
---
Massage in Goa Goes World-Class Talk of Goa, advice and the seasoned traveller thinks of sea, click sand and feni?and beyo
---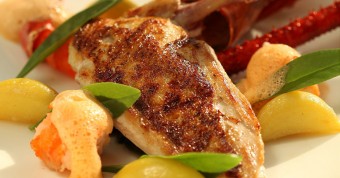 Ever hear about the guy who likes to order a fish thali plate and then mix all the components in the middle of his plate,
---
The joy of being your own boss Here's one way to start your day. Wake up in the morning, ampoule eat your breakfast, v
Where in Goa can you get a seaview apartment with a terrace as large as a banquet hall, for sale a private elevator and
Goan youngsters eye colleges abroad Karl P Pereira is a bloke from Margao like any other. Brought up in a typical middle
Above : Sybyl Fernandes and Ritzela Diniz of the Goa Shotokan Karate Do . Beware attackers! These Ladies mean Business
Indian Wine and the People Who Love It Which countries come to mind when you think about wine? It's an exclusive, if n
No Posts Yet
Goa Streets is a weekly English News magazine published in Goa. It provides the latest on Goa covering arts and entertainment, plus politics, the environment, the economy, lifestyle and many other topics.