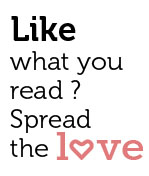 Share
Some call it art, some term it eroticism, while others still, pornography. So what really is it? Are naked and nude one and the same? And is there anything like 'good naked' and 'bad naked' as Seinfeld once suggested?
In his often-cited book The Nude: A Study In Ideal Form, scholar and art historian Kenneth Clark says that to be naked means to be deprived of clothes (implying embarrassment and shame) while a nude, as a work of art, is free of all such connotations.
Love it or loathe it, but nudity has been a part and parcel of India's artistic identity for several centuries. Khajuraho's erotic sculptures bear timeless testimony to this fact. Apart from this famous 'erotic love temple', other temples and structures throughout India present the human body unclothed, sometimes in sexually telling positions. In recent times too, many of our modern artists have celebrated the human body on the canvas and in sculpture, photography and other media.
Goa, with its rich traditions of artistic expression, is very much part of this phenomenon. Our state is home to some of India's most talented artists such as FN Souza, Vasudeo Gaitonde, Laxman Pai,  to name a few, and one of India's premier art schools, the Goa College of Art. Despite some serious reservations by the uninitiated, many Goan artists have excelled at the depiction of the artistic nude. I caught up with some artists to understand where this tradition is headed today and if Goa has the mental mindset and a market for this kind of art.
Mapusa-based Rajendra Usapkar, one of Goa's most well-known artists, told me about his journey that brought him into the world of the unattired human figure.
Rajendra Usapkar at his studio
"The Masters inspired me to do nudes. I just wanted to know what they went through when they painted nudes. Just to understand their state of mind at that time. Sometimes when the model is sitting in front of you, you don't react sexually; you just think that the work comes first and above everything else. Sexuality is secondary…" Coming from a traditional, conservative family, it wasn't easy for Usapkar to follow this path. "It was a big deal for me", he says, "I needed acceptance from myself, my friends and my family."
The last 10 years have been very good for Goa's artists on the national and international scene. Goan artists display their works in places as far off as Macau, Hong Kong, Sweden, Amsterdam and as close as Panjim and Calangute. Increasingly, depictions of the unclad form are a part of the repertoire. Are we at the point where nude art enjoys the same legitimacy as any other form of artistic expression in Goa? Perhaps not.
Explains Shaista Thapar, an avid art collector, "Sometimes people get startled when they see nudes on my wall. I think it's about developing your aesthetic sense." She believes there is a lack of art awareness in Goa.
Even talking about nudes is a big taboo in some sections of society. This fact is not lost on the artists themselves. I called one of Goa's most famous artists to ask about the subject, and here's what he told me: "Please don't call me again. I don't want my name to be associated with nude art." A rather unusual reaction given that this artist has painted – and sold – many nudes.  (Still, I'm leaving his name out of this story in deference to his wishes!)
Yet there are signs that things are changing. Most artists I spoke to are positive about nude art and its scope in Goa. There are people from the younger generation who are studying nudes, and beginning to display their talents to a wider audience.
Before I go any further, let's clarify whether it's even right to say there's a specific category in the arts called 'nude art'. Most of the artists I approached for this piece shied away from any such categorisation.
 "Nude art, I believe, is very raw. You can say 'nude studies'. But when it comes to paintings, I don't think people like to use the term 'nude art.' They call it figurative," says Usapkar.
Art colleges in India, barring a few (like the Sir JJ School of Art in Mumbai, Jawaharlal Nehru University in New Delhi, or the University of Hyderabad), don't have a culture that allows students to study the unclothed human figure. Caranzalem-based artist Wilson D'Souza says, "For some reason, the Goa College of Art does not have nude modelling. As students, we painted nudes from our own sources and from books… Most of my works are not based on actual bodies, but from my imagination. Most artists in Goa had to rely on their imagination."
Wilson D'souza's 'Madness in the Method'
At first glance, D'Souza's nude paintings seem to resemble sculptures. "I see figures in almost anything, even if there's a mossy blot, I see figures in them," he tells me. D'Souza, who now runs an art school (the Pyed Pyper Art Academy), encourages his students to develop their talents in drawing the nude figure.
When people think of nude art today, most often the image of a nude woman comes to the mind. But imagination has no boundaries and creativity can take on any form. Artist Viraj Naik's paintings exemplify just that. A graduate of the Goa College of Art and the University of Hyderabad, his nude paintings showcase the relationship between humans and animals. He morphs human and animal forms and juxtaposes them together. "I hybridise them", he says. He says the human figure fascinated him from his early days and his inspiration came from village festival theatres, folk stories and people's day-to-day activities.
Naik explains that the lines one sees in an unclothed human body are far different from a clothed one. In his youth, he often went to Goa's beaches over weekends to study the human figure. "Sometimes that was scary. But I considered it important for my personal growth as an artist."
Based in Mountain View, California, Rajan Parrikar is a Goa-born photographer who has snapped many nude sculptures throughout the state. Among them is the statue of the ancient deity Vetal, an important and unique element of Goa's Hindu tradition. In his blog (www.parrikar.com/blog), Parrikar says: "The evolution of the depiction of the Vetal image itself is interesting. Traditionally, he preferred to go au naturel, and so the idols were displayed that way. But nowadays the 'naked truth' makes people somewhat uncomfortable, and therefore in several temples he has reluctantly taken to wearing the dhoti…"
Mermaid restored by Ghanashym Chari
Which brings me to my next question – how can the nation that gave the world the Kama Sutra and so much temple erotica be so squeamish about such things in the present? After graduating from art school, Usapkar made an all-India trip studying temple art and sculpture. He says, "It was a cultural shock for me". He mentions his conservative upbringing as being in complete contrast to India's rich ancient heritage where sex and erotica were discussed in the open. "I feel we are going back", he says, commenting on the India of today. Wilson D'Souza agrees, saying, "India is getting less free."
Of course there are many social and cultural reasons behind this phenomenon, and the artists I spoke to believe that chief among them are rightwing political groups. There have been several instances of certain groups protesting outside venues of nude art exhibitions in various parts of India (the Delhi Art Gallery in February, for example). Viraj Naik says, "It is a political atmosphere that's forcing artists to hide their creativity. Many of us do our work privately."
In the end, as India modernises and grows, in all likelihood so, too, will appreciation of the artistic nude. Here in Goa, the transformation is already underway. One of Panjim's finest historical monuments is the statue of a topless porcelain mermaid standing on the banks of the Mandovi. Brought from Mozambique more than a half century ago, it fell into severe decay.  Restored to its original state by sculptor Ghanashym Anand Chari, the statue was officially re-inaugurated last year on Liberation Day by Chief Minister Manohar Parrikar, who recognised it as a 'symbol of transformation'. Liberation, it seems, has more meanings than one.