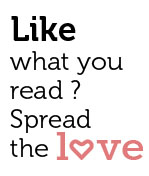 Share
 Anish Sood at SinQ in Candolim
His first gig happened on the night of his high school prom. The DJ failed to show up, the teachers requested him to play, he quickly wired up two old-fashioned disc-mans and the rest, like they say, is history. Today, his name is enough to sell out shows in some of the biggest party destinations across the country. I'm talking about 23-year-old dance music prodigy and Goa's very own Anish Sood.
The interesting thing about Electronic Dance Music (EDM) is that its pioneers are often in their teens or just barely out of them. Anish belongs to this generation of artists who today are redefining dance music in India – they're young, they're smart, they're tech-savvy, they know their music and are not afraid to experiment.
Who is Anish Sood? It's possible you might not have heard of him. But yes, Anish Sood is one of the most famous DJs in India, and he is a true Goan. He has played at major dance festivals, including Sunburn here in Goa, NH7 Weekender and Invasion Festival.
Last year, Anish opened for David Guetta and toured with Steve Aoki, in addition to performing in London, Paris and Amsterdam. His most special gig was last year in Pune, when he played right before Guetta. He says, "It was a 15,000-capacity venue, a sold-out show…After the first track started playing, when the first beat dropped, I actually saw 10,000 people jump together. That was life-changing."
With a jazz guitarist for a father, the atmosphere at the Sood household in Vasco was always musical. Anish started collecting music as a kid – cassettes first and then CDs. After high school, he started figuring out the basics of DJing. Like his global peers, Anish relied on YouTube videos, books and software like Traktor to teach himself concepts like beats per minute, mixing, matching and equalising. He says, "It didn't take me too long to start writing music. One thing led to another and I learnt how to DJ, how to mix records."
Young Goan DJ Makes It Big
And herein lies one of the main secrets of Anish's success: he's not just a DJ. "In the earlier days, DJs never made records. They were just DJs. Today, if you're just a DJ, you're finished, you're wiped out", he says. He adds, "in today's competitive scene, a DJ needs to sell her/himself as a complete package as someone who can produce and DJ with stage presence and a catchy sound-and-light show."
Like artists of all stripes, Anish faces a kind of tug-of-war between commercial and creative callings. "I can choose to say 'screw the commercial scene' and I can go do my own thing. A bunch of my friends have done that," he explains. "But they're not playing any shows and they're not making any money."
"So for me, the way I look at it, I'm positioning myself as this commercial image, so I have access to all the clubs and all the fans and when I experiment with new stuff, I have an alternative that I can offer my fans. When they're fed up of mainstream, I can tell them here's this sound, check this out as well."
This journey of 'educating' his audience has already begun.
"I can today play anything and get away with it. Because people will listen to anything you play because they've come to see Anish Sood and not listen to his music…I don't have to push the same commercial sound to them, because they're going to dance to you anyway…So I play a lot of my own music in my sets."
 A graduate in Mechanical Engineering, Anish's success is undeniable. But that doesn't seem to have changed him much. "My friends treat me the same way they did before I became a DJ", he says with a grin. Deep down, he's still a 23-year-old doing what he loves and making some good money out of it. Recently, he kicked off his 'Hello World' tour with VJ/Singer Ramona Arena at Club SinQ in Candolim. Of that, he says, "It was my homecoming show. So I had all my school friends, all my family – my grandparents, my grandmom. This was pretty cool because it was the first time they were watching me play live. My grandmom was like 'wow, what is this?' She really had a lot of fun…"
He admits that it sounds a bit "cocky and obnoxious" to say, but he feels the  next logical step for him is to look beyond India.
"I've played every club there is to play and…I've done whatever there is to do in India. I've played the festivals, the main stages, the nightclubs."
That's not to say there's not more work to be done at home. He recently signed a deal with Sunburn to do 30 shows with them this year over three properties. Anish praises his country for its abundance of alternative music and enthusiastic crowds.
"Shillong had one of the best, most fantastic crowds I've seen so far. They know their music. EDM, the commercial side of the sound, is picking up in Tier II cities. I've been playing in Guwahati, Nagpur, Jaipur, Vizag."
And here's how he describes a night in New Delhi last week, when he played a six-and-a-half-hour set at a friend's private party.
"There were like a hundred people in a small room; there were people dancing on the tables with their t-shirts off and stuff like that. It was too much fun. It's kind of like what happens in Europe and that's the reason why we keep going back to Europe on dancing holidays to soak in that vibe and see what's happening there."
Anish openly discusses the connection between EDM and substance use. The Indian dance floor, he says, "is alcohol-driven and European and American dance floors are drug-driven, substance-driven. Dance music is 100% associated with drugs. There are no two ways about this."
As for himself, Anish says he needs to "take a break off alcohol for a month and a half."
"It can be a very unhealthy lifestyle. Which is why I kind of go to the gym every day, run about 5 km every other day, sometimes work out twice a day to shake off the weekend." When it comes to partying, he says "We try to curb it a little, but if you take out all the fun, what's left?"
Anish says that compared to the metros like Mumbai and Bangalore, the dance scene in Goa leaves much to be desired. Still, "the North has a bunch of cool places," he says. He mentions Bardo and Soma in Morjim and Anjuna's Cirrus, which has the distinction of being the only place in India that still plays off vinyl.
At the age of 17, a year after his first gig, he went for his first club show to Mambo's in Baga. "Back then, (between 2004-07), Mambo's used to be among the best house clubs in the country. There was some serious good house music being played then – proper Latin, funky house", he says, talking about the "three-four golden years of house in Goa".
The first club he played at was Butter (now in Panjim, it was based in Candolim earlier) at the age of 19. Following that, he began playing at childhood friend Nisha Vaz's restaurant-lounge Lava, the only nightspot throwing parties in Vasco at the time. Every week, a host of names from the electronic music scene in India would show up to play at Lava – Jalebee Cartel, Tuhin Mehta, Sanjay Datta. Anish started playing the opening sets for these DJs, who eventually recognised his talents and suggested he start playing outside of Goa.
In 2009-10, Submerge Music signed on Anish for gigs in Goa and Mumbai. That was also when his first single was released by a Dutch record label owned by popular trance DJ Marcel Woods.
So what next for Anish then? He has a host of shows lined up for the rest of the year and next year. He plans to tour Europe, Southeast Asia and travel extensively though India. He also wants to start his own record label for his original tracks and for signing up new talent. Already comfortably on the list of 'Goans who've made it big', it appears there's no stopping Anish Sood.
Know Your DJ
DoB: November 22, 1989
Education: St Joseph's (Vasco), Goa
Engineering College (Ponda)
First DJing gig: High-school prom at
the age of 16
Mentors: Pearl & Nikhil Chinapa
Festivals performed at: Sunburn,
NH7 Weekender, Invasion
Festivals he'd love to perform at:
Tomorrowland, Ultra
DJs he's played With: David Guetta,
Steve Aoki, Dubfire, Laidback Luke,
Fedde Le Grande
Club he loves playing at: Blue Frog,
Mumbai
Funnest crowd he's played to:
Bangalore
Most intelligent crowd, musically, in
India: Mumbai
Favourite party destination: Berlin
Hottest international EDM hotspot:
Croatia
Favourite record label: UK-based
Defected
Best places for EDM in Goa: Elephant Cafe (Anjuna), Cirrus (Anjuna),
Saturday Night Market (Arpora), Soma
(Morjim)
Favourite album currently: Settled
(by Disclosure)