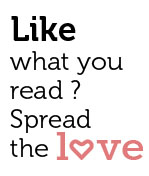 Share
The Unique Pleasure of Single Malt Scotch
If you're already a single malt Scotch drinker, order then you need no convincing. If you're not,unhealthy a unique, generic soul-warming pleasure awaits you. It may not happen overnight. Developing a taste for single malts and an appreciation of their beauty and complexity can take time. But once you do, there's no turning back.
"A sip can transport you on a complex odyssey. Imagine yourself in an Italian garden surrounded with mandarin, lemon, pear and peach trees, their fruit ripening in the sun. Add a hint of vanilla ice-cream, some geranium and wild mint growing nearby – it is a velvet explosion. Elegant. The perfect luxury," says one single-malt connoisseur.
And now, single malts are coming to Goa in a big way.
When we think of Scotch whisky many of us visualise a bottle of Johnnie Walker or Vat 69, which – like other popular Scotch brands – are blends of different whiskies from different distilleries. In contrast, single malts are unblended and produced by single distilleries in Scotland. Even if the number of Goans who know their Glenfiddichs from Glen Drummonds isn't gigantic, signs are clear that the figure will rise.
"It is definitely a growing market. I would say in the big cities single-malt drinkers now comprise about 10 percent of the premium whisky drinkers segment. More and more young people are also getting interested in drinking single malts. Because of this, more and more variants are being introduced into the markets," says whisky expert and single malt connoisseur Shatbhi Basu.
Of all the phenomena driving this market growth, two stand out: an expected drop in prices resulting from current trade negotiations with the European Union, and the existence of a dedicated group of individuals intent on building a single malt culture in Goa. At the forefront of this movement is the buzzing new party spot Malts n Wines, which offers a great selection of single malt Scotch and is run by committed single-malt aficionados who want to spread the word. We at Goa Streets share the passion for single malts, so we decided to help them. We've teamed up with Malts n Wines to host Monsoon Whisky Nights, where the joy of single malt appreciation will be savoured and celebrated.
Noted Mumbai-based media personality Anil Dharker, who started India's first Single Malt Club in Mumbai more than a decade ago, and who is a regular visitor to Goa, says he hasn't come across too many Goan single malt drinkers. But, with the drinking and dining scene in Goa growing in worldliness, all that is set to change.
Malts N Wines, near the Baga Bridge, is already a hit with the locals, as anyone who's danced the night away there knows. Most wine shops in the buzzing coastal belt of Calangute-Candolim, which sees an influx of thousands of British tourists during the season, have single malts on their shelves. The two main Magsons supermarkets in Panjim – in Miramar and Calculo Mall – and the Magsons at Varca are good places to purchase premium spirits including single malts, as is Newton's and Delfino's Supermarkets in Candolim.
Nilesh Lawande, one of the partners at Malts N Wines, says it's all about passion. "I love single malts and decided to open a place where people who love fine drinks and wines could come to. We have everything, but we are concentrating more on the single malts and wines," he says about his bar which opened on March 22. At the moment they have 36 different brands of single malts in stock, his favourite being Lagavulin.
So, why this great fascination for single malts, and why the exclusive clubs of single malt connoisseurs? It's probably to do with the mystique and the taste of Scotland. There are five traditional single malt producing regions: Highland, Island, Speyside, Islay and Lowland, with the whisky from each of these regions having its own distinctive traits. These differ from distillery to distillery, and even from year to year, depending on the harvest, climatic conditions, distillers and other factors.
"A good single malt has a top note and a bottom note, which makes the range very exciting," says a single malt connoisseur who did not want to be named. "In some cases I prefer the younger ones. For instance, I enjoy the Balvenie 15-year-old more than the Balvenie 21-year-old. I like fresh and sweet whiskies more than the smoky and peaty versions – I enjoy the Glenmorangie 10-year-old and Nectar D'Or," he says.
Most of the good wine shops in Goa today have a selection of single malts, depending on what is supplied to them and their customer base. Many wine/liquor stores will be able to get you your choice if you order in advance. You can choose from a wide variety. There's the illustrious Glenmorangie from the Scottish Highlands and Ardbeg Uigeadail, considered the ultimate Islay malt. There's the famous Glenlivet 12-year-old, 15-year-old and 18-year-old, from Speyside, and Talisker 10, 18, 25, 30-year-olds; Singleton of Glen Ord 12, 18-year-old; Lagavulin 16-year-old; Cragganmore 12-year-old; Dalwhinnie 15-year-old; Glenkinchie 12-year-old; Oban 14-year-old; Caol Ila 12 & 18-year-olds; Cardhu 12-year-old; Clynelish 14-year-old and Glen Elgin 12-year-old, and Glenfiddich and The Balvenie – both Speyside.

And these are just the bigger known brands. There are dozens of smaller brands out there for takers. Many consider the Glenmorangie Original as one of the most complex and aromatic single malt whiskies in the world. The experience is likened to being in a perfumery.
Other single malts can be very peaty and smoky and leave you roaring like a lion. For people who have actually travelled to the distilleries where they make these whiskies, just a sip is enough to transport them back to Scotland. Distillers, too, like to play around with their single malts, for example, maturing them in casks which were earlier used to store Port, Sherry, Madeira and other wines. This add complexity to the flavour.
For Anil Dharker, the Balvenie Single Barrel 15-year-old is among the finer single malts. "Drawn from a single cask of a single distillation, the long period spent in wood brings out a luxurious mellowness. If you want a slightly different finish, try the Balvenie New Wood edition. By transferring the whisky during maturation from traditional wood casks to new casks, a spicier flavour is introduced which is well-balanced with the whisky's characteristic soft, honey flavour," he says.
Anil founded the Single Malt Club in Mumbai because "at every party I met some people who seemed to be enjoying their single malts. Membership has fluctuated from 10 members to 80 and then down to 50 and so on. When I started my club we had a strict policy of 'no women, no soda'. But that had to change." (At least the part about no women. Single malt purists don't mix it with soda, but rather just a bit of water)
Now they have women members too, and Mumbai-based Shatbhi Basu, one of India's biggest cocktail consultants, says she uses single malts sometimes in making new cocktails. "They can taste quite strong, but if it's one of the milder tasting single malts, and is mixed in the right proportion, then they can taste great," she says.
The taste for single malt whiskies is a recent one. Until a couple of decades ago, outside of Scotland, not many had even heard of single malts and even the producers preferred to sell their single malts in bulk to big blending houses. Single malt producers also did not have the wherewithal to bottle and export their whiskies, and thus the blended whiskies ruled the roost. But once an experienced whisky drinker tries some good single malts, there is a high likelihood he or she will be hooked.?
Don't forget to check out Monsoon Whisky Nights at Malts n Wines.
.