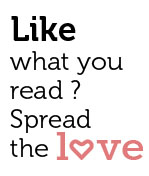 Share
Massage in Goa Goes World-Class
Talk of Goa, advice and the seasoned traveller thinks of sea, click sand and feni?and beyond that?churches, temples and forts. But massage? Sure, that too, but not on the level of Asia's great spa destinations, most notably Bali, Thailand and, closer to home, Kerala, with its famous ayurvedic massages, well known for their potent oils. But perceptions often lag behind realities. And here's a reality that's only beginning to be widely known: Goa has quietly joined the list of Asian destinations with a truly thriving spa culture, one that today handily holds its own among international holiday hotpots.
It's not just because of the ubiquitous massage and spa outlets dotting every corner of the state's myriad beach belts, in addition to all the major cities and many of the villages. It's also because of the quality of the top spas, which today rival the world's best. And because more and more folks – both Goans and visitors to Goa – are placing massages and spa treatments at the center of their Goan experience.
Going by the number of massage parlours?or spas as they're known?opening up in the Calangute area and elsewhere in Goa, massage is the new buzzword on the scene, with everybody from the budget tourists to the glitterati flocking to spas. Increasingly, five-star hotels in the state are re-branding themselves as 'resorts & spas.' Goa is already India's "beach capital," and it's on its way to becoming the "spa capital" as well.
These spas have nothing to do with the sleazy massage parlours which also function in certain parts of the state and which are in essence fronts for prostitution – or at least outlets for what's popularly known as the "happy ending" massage. What we're talking about here are professional outfits operated by well-heeled and well-travelled professionals and entrepreneurs with highly trained masseurs. (Though let's face it, it's no secret that when it comes to massages and the small private rooms in which they usually take place, rules can be quietly broken, no matter how fancy the establishment. But beware. Goan police are cracking down.)
With Goa's burgeoning spa culture comes some highly unusual massages. An ayurvedic offering might include medicated Navara rice wrapped in cotton bags. Or a therapist might place hot basalt stones soaked in oils on your body. Or long strings and feet might be used in sweeping strokes over your back.
Massage treatments are the answer to tired, overworked and weary bodies which need rest and pampering, says the staff at Tatva Spa, an upscale massage spa in Calangute (with an outlet in Panjim as well). Southeast Asian and European massage therapies are becoming popular with many people who don't like being slathered in medicinal oils as often happens with Ayurvedic massages.
The award-winning Sukho Thai has trained masseurs from Thailand, while others have staff from Bali and other southeast Asian destinations. Almost all the five-star resorts in Goa also have their own spas featuring everything from Thai, Swedish, Balinese and, of course, Ayurvedic massage therapies. Yes, they're known as therapies because they are believed to cure diseases of the mind and body without using medicines, solely through touch and by using certain oils and other substances.
Sukho Thai is one of the more prominent new names dotting the Calangute landscape, offering Thai-style foot massages. They have three branches in Calangute itself, one more in neighbouring Sangolda, with more on the way.
Ashwin D'Costa, the Margao-based marketing manager for Sukho Thai in Goa says, "We're catering to a very niche market because we only have foot massages. We don't offer full-body massages. Our clients are all from the elite section of society, we cater to the luxury segment, we're priced at a premium. Our customers are people who have travelled and are aware of foot massage, so they come especially for that." Sukho Thai?named after the Sukho Thai era in Thailand eight centuries ago?has branches all over India.
Judging from customer reactions, they're doing very well. Jessica Sobhani, a tourist from the US, who had a massage at Sukho Thai, said, "It's the most amazing massage I have ever had." (We didn't ask how many massages she's had, but you get the point.) Another tourist from Sweden, Caille, said, "The entire ambience and atmosphere is excellent."
And a fellow from Delhi who just finished a massage at Tatva Spa in Calangute had this to say: ""It's very rejuvenating, healthy and restful." Tatva spa offers a mix of Ayurvedic, Thai and modern European massages, with oils, fragrant waters, wax, milk, chocolate and other substances. There are many other ingredients which go into making your massage memorable at the various spas, some exotic, others not so exotic. The 'Samudra' treatment at one five-star resort uses seaweed. Jacuzzis, steam and body wraps are common massage features in Goa, not to forget the good old hands and feet of the masseur. And, yes, some of them have couples rooms where you and your beloved can enjoy simultaneous massages and even bond together by, say, dipping your feet in the same rose-petal strewn tub while sipping champagne. (Yes, the best massage experiences are decadent!)
For super luxury massages, you might want to head to one of the five-star spas, like the Vivanta By Taj Fort Aguada or the Grand Hyatt Resort & Spa (yes, it's a resort and a spa) at Bambolim. The Shamana spa at the Grand Hyatt offers both traditional Indian ayurvedic treatments and chic modern massages with powdered diamonds, pearls and other exotic substances, all for a few thousand rupees. The Jiva spa at Fort Aguada offers the complete range of Ayurvedic treatments and massages for sore bodies and minds, with a basic facial costing Rs 1,000. Besides massages, they also offer health foods and yoga sessions, and you can work out a complete health package for a very restful holiday.
Some of the spas in Goa have been rated amongst the best in Asia. The Sereno spa at the Park Hyatt in Arrossim was voted 'World's Number One Spa' and 'Best Spa in the Asian and Indian Subcontinent' by readers of Conde Nast Traveller in 2006. Spread over 36,000 square feet, the spa has breathtaking sea views and offers 'Ayurvedic-inspired' massages and treatments. They recommend the 'Synchronised Abhyanga Four Hands Massage' where two people massage you at the same time, and the 'Traditional Marma Facial'.
There's Maya at Zuri White Sands and many more all over the coastal tourism areas, while the Devaya resort in Divar has been built as a complete Ayruvedic spa. Even the Goa Marriott in Miramar is now the Goa Marriott & Spa. Their Quan Spa offers massage therapies which are a blend of the ancient and modern. Their signature treatments are Marine Algae Bath, Aroma Fusion Massage and Quan Foot Ritual.
Many beauty salon owners have also diversified in the spa business by adding massage services to their portfolio. Snip Salon in Panjim was the pioneer in this business and owners Sumeet and Archana Bhobe, buoyed by their initial success, have opened branches, including one in Calangute. Another highly notable luxury spa on the Calangute-Candolim stretch is Spa Sitara – a new kid on the block but one which is making a splash by combining posh ambience with comfortable pricing.
Massages in Goa can range from Rs 800 for a basic one-hour treatment at a no-frills ayurvedic centre to Rs 30,000 for a "couple's spa package" at the Park Hyatt, which includes a one-night stay, food and a couples massage. A 30-minute foot massage at Sukho Thai will set you back Rs 1,500. A one-hour massage at the Taj Fort Aguada costs Rs 2,500.
Herediana D'Silva, who owns the Glamazon Salon & Spa in Baga, says business is difficult because many tourists think massage parlours are about sleaze. "It's got totally spoilt because there are so many parlours which are only supplying girls. We get so many customers coming and asking for girls. Very few are interested in the actual massage. We don't cater to those type of clients, so our business is a bit down," she says.
Calangute BJP MLA Michael Lobo, who after being elected in March 2012, launched a crackdown on sleaze massage parlours in Calangute, shutting down most of them. "Those were fake massage parlours where the main activity was prostitution," he says. "Those kind of parlours bring a bad name to Goa and Calangute which is why I asked the police to shut them down. The village panchayat revoked the license given to them after their real activities came to be known."
Lobo was the chief guest at the opening of Tatva Spa in Calangute recently, and was all praise for the massages. "I enjoyed a massage after the launch and it was really relaxing. I feel more Goans should also go and enjoy such healthy massages with their families," he says.
Many places today combine massages with hair, nail, facials and other treatments. Of course many of the patrons are well-heeled domestic tourists and foreigners. What's lesser known is the increasing popularity of spas among Goans themselves. Check out the very popular Sephora Salon & Spa in Panjim on a Friday afternoon, for example, or Dreamz at one of their various outlets, and you'll know what we're talking about when we say Goans love it as much as anyone.
.
.
.