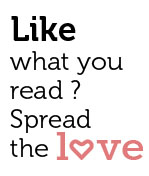 Share
Dear Acaricia May
I am a single working woman in my late forties. I got too caught up in my career and family problems, and somehow feel I have missed the bus. I have a few male friends, yet somehow don't feel I have the energy to cope with a marriage. But I love children. I actually work at a school and have always been surrounded by kids. Of late I wish I could have a son or daughter of my own. My doctor tells me it is a bit late to have kids of my own, so I have been considering adoption. I am nervous about what my neighbours and family will say if I adopt a child now, in my middle age. Our Hindu Goan society is very orthodox and quick to mock people like me. Am I too old to adopt? Will that adopted child love me as a mother, or will there always be a distance between us? I just want some affection in my life, before it is too late. Is it too late?
Janaki – Ponda
Dear Janaki
It is never too late to bring love into your life. Go ahead and adopt that child. You will be giving a kid a good home and making life better for one more human being. Two, to be precise, as that would include you. There are many ways to achieve fulfilment in life. Hearing the sound of children's laughter in your home, or helping them through their tears, is undoubtedly one of them. But there is no shame in not having children, and it is possible to have a very full life without them. If you do adopt, you may need help bringing up that child, so be sure to get the support you need from friends and family. Yes, that child will love you as a mother. Good luck to you!
Love,
Acaricia May
Dear Acaricia May
I am a 35 year old married woman, working part time. How should I get my husband to go out with me and socialise better? He is a real 'ghor mazor', as we say in Konkani, a house cat. We only go out for Sunday Mass together and occasional birthdays of friends or family. We've been together 5 years now. How can I get him out of the house for a nice dinner or dance with me? All our friends go out for New Year, Easter, Christmas parties and so many events all around the year. He didn't even take me on a honeymoon, I still resent that. I know he gets tired from work, but he sleeps right through the weekend. He is so-so in bed, does his duties. But is there some special kind of Viagra or something to get him to be more outgoing?   
Joan – Margao
Dear Joan
It seems your couch potato of a husband could use a little prodding! First, explore what he actually loves doing. Does he like fishing, going to the movies or walking on the beach? Offer up one of these outings as a treat and see if he bites. Now if nothing works and he still refuses to budge, you could try going out with your own friends and see how much he likes hanging out in the house without you in it! Joan, it might take a little creativity and innovation to light a fire under Mr. Stay-At-Home's behind. I have to say that as worrying as his 'ghor mazor-ness' is your 'so-so-in-bed' comment. When it comes to that part of life, mediocrity is not good enough. You might have to show him the way in that department as well. Start talking. Tell him what turns you on. Ask him what turns him on, and do it! If you can ignite the missing spark in the bedroom, who knows, maybe it could lead to the dance floor!
Love,
Acaricia May
/
If you have questions about sex, relationships or any other matter relating to the heart, please write to Acaricia May at acaricia@goastreets.in.
/
/