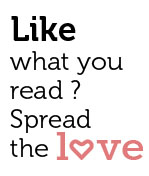 Share
OK, so it's not perfect. A new 'stun jacket' being developed by some innovative Indian students, while potentially a major addition to the arsenal of women's protection, does have its dangers and pitfalls. For one, what if you zap the wrong person by mistake? For another, what if you zap yourself?
The developers say these and other problems are in fact minor blips that can be overcome. The important thing, they say, is that women who wear itwill be able to ward off would-be attackers with the press of a button. That would be no small feat in a nation where the number of rapes has risen by 25 percent in just the past six years, and where the number of reported crimes against women, according to the National Crimes Records Bureau, rose to 244,270 in 2012 from 228,650 in 2011. All this makes India one of the most dangerous places in the world to be female.
The device, called "Touch Me Not," is essentially a stun gun in the form of a jacket.When the wearer presses a hand-held button, it delivers a shock that temporarily immobilizes any potential molester by disrupting the communication between the brain and the nerve cells that activate muscles.
Working on an idea originally conceived by their professor Dr. NoopurAnand, NishantPriya and Shahzad Ahmad, two students at the National Institute of Fashion Technology, or NIFT, are behind the project. They began working on it well before last December's gang rape in Delhi that killed a 23-year-old woman and caused a national outcry. And yet their timing seems perfect. Today, the demand for effective tools of self-defence for women is perhaps higher than ever, with insecure parents nationwide eager to find new ways to protect their girls – from martial arts to pepper spray.
Touch Me Not is not yet on the market and it could take a few more years before it is. And yet the product, widely praised by industry stalwarts, won a number of awards at the annual technical event of NIFT last year. The one-of-its-kind gadget has been recognized as an original invention by the patent office and a patent was filed with the Indian Patent Office in January 2013.
Mentored by Dr. Anand and Mr. Deepak Panghal, the students were successful in creating a fusion of science and fashion. "We took up this project seeing the increasing cases of molestation in and around Delhi. As guys, the problem affects us too.  Such hideous incidents are a shame and each and everyone needs to take the initiative to fight against this sin of society," saysNishant.
Of all Touch Me Not's potential problems, perhaps none is more apparent than the danger of zapping the wrong person. To avoid this, the wearer must press the button twice before a shock is delivered. The first press activates the circuit, the second press imparts shock (ironically, it does this by disconnecting the circuit and causing a backflow of electrons).
"For continuous shock you need to press this switch multiple times so as to give regular shock, so casual pressing of switch will not harm anyone." asserts Nishant's partner-in-crime-prevention, Shahzad.
Still, imagine this scenario. You're wearing the jacket and a loved one playfully comes up from behind and grabs you. Then you zap him or her, thinking it's an attacker.
Here's what will happen:
By disrupting the connection between the brain and nerve cells, the confused muscles expand and contract rapidly. This rapid work cycle depletes blood sugar by converting it to lactic acid, all in just seconds. The resulting energy loss makes it difficult to move and function. This all causes disorientation and loss of balance and leaves the stun-ee in a passive and confused condition for several minutes.
The source of the shock is a circuit that has its connection running throughout the body of the garment; arisky mechanism that could potentially lead to a fatal accident. Nishant, however, feels they have solved this problem. "With a view to wearer's safety, a special lining material has been used which would not allow the wearer to receive the shock unless she touches the contact points externally," he says.
Once on the market, questions over the jacket's legality and over whether to require licensing are likely. The developers point out that the shock is relatively low voltage – not enough to kill or permanently injure anyone. Only if the shock were more severe could Touch Me Not be considered a weapon – and thus require a license, they say.
Louanne Dias, a student of Journalism at St.Xavier's College, feels that wearing such a jacket would compromise both style and comfort here in balmy Goa. "It would be extremely uncomfortable; I cannot imagine wearing the jacket all the time, it would be itchy and inconvenient."
However, the inventors insist that the device-cum-jacket is designed to account for both aesthetics and functionality – a kind of happy combination of chic and stunning (no pun intended!)."We have planned various options of designing in different fabrics, so that seasonal and climatic changes don't make it unusable."
A well-thought construction technique has enabled the jacket to be washable (you take out the electrical component before washing) and of enhanced durability. On the flipside, the brains behind the invention do admit to a major drawbackand that is what to do in the rains. The interior electrical circuits won't work if they get wet, though enough safeguards are built in to avoid electrocution through mixing water and electricity.
It seems clear there's potential for the wearer to get hurt in some way, especially if not used properly. Concerns in this regard go beyond just the physical.
 "This kind of mechanism would give rise to a certain level of emotional discomfort on days I forget to wear it. It would make me scared and insecure," says a young lady named Israel, a student at Salgaoncar Law College in Miramar. Her strength, she says, will not come from a stun jacket. "Being dependent on this jacket would be moving backwards. I would prefer to be liberated and break free from the shackles. It needs to be more than just a jacket.Astrongmentality and a free spirit would be my perfect weapon."
Hold on there, says Nishant.
"The jacket is not a combat suit to fight the molester but is a means of buying time so that in those moments when the assailant is passive, the wearer can look for some help," he explains. "Under the influence of shock, the molester would be taken aback and in the meanwhile the wearer can escape or make a rescue call."
One might think Touch Me Not's sophisticated features would make it costly. However, due to careful selection of materials, the jacket will cost only around Rs 1,500, so that most any woman can afford it.
The question is, will she want it?
'
'
'