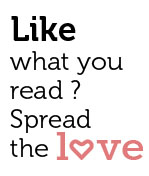 Share
Largely unheared of a decade ago, a gun culture takes root
OK, so it's not exactly the Gangs of Wassepur or Once Upon a Time in Mumbai. And Goa and guns are hardly synonymous. Yet gun ownership in Goa once again appears to be on the rise a decade after a major police crackdown shut down an illegal arms racket.
Lots of folks – from hotel and casino managers to politicians to regular Joes (or Pedros or Pandus or even Joanas) – own guns. And the number of people applying for guns and getting them appears to have as much as tripled in the past couple of years. It's not unusual nowadays to hear of street brawls descending into gunplay.
Take the case of the incident in tourist hotspot Baga this month, where a hotelier, Savio Valles, opened fire from a pistol in a brawl he and his family members had with a group of taxi-drivers over a parking dispute. Valles didn't shoot at any person, but his act of pulling the trigger, even if in the air, served to highlight the unspoken gun culture of Goa, where police now admit that keeping track of who owns which gun isn't exactly their highest priority.
Before we continue, let's clarify what we're talking about. There are two kinds of gun ownership in Goa – legal and illegal. While exact statistics are hard to come by, it seems clear there are more legal guns in Goa than illegal ones. Still, illegal ones – often coming from from Bihar and Uttar Pradesh – are on the rise, and they're cheaper and a lot easier to get than legitimate ones.
No, Goa is not the Wild West nor are guns anywhere near as easy to purchase as in a country like, say, the United States. Here, getting a gun is a relatively difficult process involving an application, and not everyone who wants them gets them.
"One has to essentially be a resident of Goa and without any police record," says Girish Sardessai, one of four Goan dealers of legal fire-arms.
Still, perhaps it's a commentary on the state of security in Goa that more and more people feel they need guns. Last year alone, the state administration said it received 309 applications for new gun licenses.  Figures for approved applications in 2012 are not currently available, but considering that around three-quarters of applications are generally granted, that would put the number of issued gun permits at around 245 in 2012 – or about the same number of licenses granted for the entire three-year period before 2012.
[tok id=a6f5c215d435e620a7ff3b59be4a63f8 partner=9385]
As for illegal guns, police said it's difficult to estimate how many are in Goa, although buying a country-made gun from states like Bihar and Uttar Pradesh isn't difficult. It's no accident that when a 23-year-old local politician from Siolim was shot and injured last November, police announced that the weapon used was an illegal gun purchased from a Bihari about five years before the shooting.
To understand the significance of incidents like the one in Siolim or more recently in Baga, one must consider the fact that until about a decade ago, the use of guns in Goan crime was unheard of. Now it's becoming increasingly common, including during a brawl involving a business rivalry last December in Morjim, where shots are believed to have been fired from an illegal, country-made pistol.
Smith and Wesson revolvers, Berettas, Colts, Savages, Brownings and CZs are all handguns popular among Goans who own guns legally, Sardessai explains. Popular rifles in Goa include Mauser, Bruno, Kricko, Browning and Geco and among the favoured 12-bore guns are Sauer and Sohn, Krupp and Browning, he says.
Sardessai adds that a lot of the guns from the Portuguese colonial era are still in use. One of the reasons that older guns are common in Goa is that in 1986, the government imposed a ban on the importation of guns from abroad.
Guns manufactured by the Indian Ordnance Factories are available for between Rs 45,000 to Rs 80,000. It's the imported ones, most of which date back to the pre-1961 colonial days or before the 1986 ban, that cost upwards of Rs 1.5 to 2 lakhs, says Sardessai.
Goa's gun-owning culture dates back to the colonial era, perhaps as a weapon of self-defence against attacks from wild animals, particularly in the wooded hinterland. It's no coincidence that Goa's southernmost taluka of Canacona, which is largely a mountainous and wooded terrain, submitted the most number of applications for guns last year.
Licensing is so difficult that generally only industrialists, businessmen, political figures and their likes can get a gun. For the aam admi (common man), it's a lot harder.
For a gun licence, an individual has to submit an application in a prescribed form to the District Magistrate (Collector). It is then processed with the local police verifying the claims of the applicant and reporting back to the Collector, who then interviews the applicant and either issues or denies the licence. Licences are issued to civilians under the Arms Act, for self-protection, crop protection and sports.
If you are applying for self-protection, threat to your life is evaluated and if it's for crop protection, you have to own cultivable agricultural property.
Some folks choose to obtain illegal arms simply to avoid the red tape.
"I may not have to ever use my gun but just having one makes me feel safe," said one owner of an illegal gun who, for obvious reasons, asked that his name not be used. "It's tedious to meet pre-conditions of the license, especially the requirement of filing quarterly reports on ammunition use."
Licensed fire-arm owners are safely on the radar of the police and other security authorities. What's worrisome, however, are the un-licensed guns lying in the hands of criminals.
About a decade ago, Goa was rocked by an illegal arms dealing racket. Sixteen persons, all alleged to be part of an inter-state gang, were arrested and over two-dozen mostly imported arms were seized along with ammunition. Some of these arms were 'pen-pistols' (guns in the shape and size of a fountain pen) – a novelty at the time.
According to the then Deputy Inspector General of Police Karnal Singh, Goa at that time was being used as a centre for buying and selling arms of different makes, including imported ones.
The police got a lead to the racket after arresting a fellow named Joeboy from Panjim, who was believed to be involved in illegally settling real estate disputes. An arms repairer, Bhalchandra Chari, who has since passed away, was said to be the man behind making the pen pistols, a few of which were sold to some prominent Goan citizens, subsequent police investigations revealed.
Police officials acknowledged privately to Streets that surveillance for illegal possession of arms or trade has limped back to leniency, with so much time passing since that decade-old episode.
"It's only when incidents like the one in Baga last Saturday where a shooting takes place that our antennas go up," says a DySP ranked officer who did not wish to be identified. He admitted that illegal arms possession is "quite prevalent" in Goa but did not elaborate.
Statistics of cases booked under the Arms Act for illegal possession of guns were not readily available. But a senior official of the Goa Police's reader's branch, which is responsible for keeping records and statistics, revealed that over a dozen cases are booked on an average every year.
Interestingly, the Goa police themselves have recently upped the quantity and quality of weapons in their own armoury and have become only the third state in India to possess sub-machine guns and pistols of US make.
Their Quick-reaction Team and Commandos will now go about their job armed with the Colt M4 CQB sub-machine guns, which have a 251 mm barrel, a folding front sight and an upper receive. It is designed for use in close quarter combat and fires up to 800 rounds in a minute.. The Goa police have acquired 50 of these guns. Another new acquisition in the Goa police armoury is the Glock pistol, which allows quick fire and does not need any safety device to be operated externally. Around 100 of these will be given to policemen deployed for the security of VIPs and VVIPs in Goa.
Former Inspector General of Police Sundari Nanda had initiated the process of acquiring the Colts and Glocks about a year ago. She has now transferred out of the state, but her move was seen as an attempt to update the police armoury, adding an undeniable edge to the force which two years ago had already acquired nearly 550 AK-47s.
Unfortunately, the growing presence of guns in Goa may mean the police will need these weapons more than ever.
/
/
/