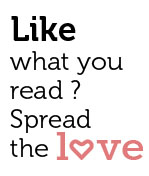 Share
Goa on Independence Day
Everybody knows that India loves Goa. Truly, what's there not to love? Between the beaches and the palms and the joie de vivre, this little stretch of land, despite its problems, is still an oasis of serenity amid the often concrete chaos that is the rest of India. But on this auspicious occasion, our nation's 66th birthday, I'd like to ask the question: how much does Goa love India?
Actually, quite a lot – which may come as something as a surprise given the number of Goans who either miss Portuguese rule, or feel over­run by newcomers or generally just don't think much of the rest of India. Yes India is a poor country, but it is also a great one – and Goans are deeply proud to be part of it. This tiny state may be India's newest acquisition, but it's fair to say that these days patriotism in Goa is no less strong than in any other part of the country.
It's one thing to be proud. It's another to feel that pride swell up inside your soul. And for those Goans who were part of India's freedom struggle 66 years ago, today's festivities hold extraordinary meaning. At 16 years old, Victor Rangel-Ribeiro was among the thousands of Goans who responded to Mahatma Gandhi's call to Quit India in August 1942.
"We kept up the agitation, making India's struggle our struggle… So Independence Day means a great deal to those Goans who were involved in the freedom struggle," explains Rangel­-Ribeiro, who was a student at St Xavier's College in Mumbai at the time.
OK, so let's not get carried away. Not everyone is going to shed a patriotic tear or salute a chakra this Independence Day. Bevinda Collaco, the editor of the online publication Target Goa, agrees that "most Goans of the present generation feel proud to be Indian." Still, she says, "Independence Day means the same thing to Goa like any other Indian state. Some feel patriotic, others feel like partying."
And here's what Alroy Fernandes, an RJ with 105.4 FM Rainbow, has to say: "Frankly speaking, August 15 is just another holiday for many of us. But the important thing is that we are free today. The Indian government helped Goa get rid of the Portuguese. And we should always be thankful for that."
Of course, the experience of being Goan is different from that of other Indians. Take, for instance, the surprised look on people's faces when a Goan with a name like Joel D'Souza travels abroad and tells folks he's from India. Rajendra Prakash, sure. But Joel D'Souza? What's Indian about growing up in a Portuguese­-speaking household, or living in a state where a sizable portion of the population is Roman Catholic?
Yet all these are side narratives to the main narrative, which is that Indian identity has taken root in Goa since liberation from Portugal. The state has offered up its best and brightest for the betterment of India, with many of its distinguished personalities having helped shape India's national identity. Let's begin with the Mangeshkar sisters Lata and Asha. How can anyone forget Lata Mangeshkar's emotional rendition of 'Ae Mere Watan Ke Logon' for an audience that included India's first Prime Minister Jawaharlal Nehru? Then there's former Chief of Staff of the Indian Army Sunith Francis Rodrigues, who retired as the Governor of Punjab. The list includes poet par excellence Dom Moraes, top cop Julio Ribeiro, Mario Miranda (easily India's most beloved cartoonist), musician Remo Fernandes and fashion designers Wendell Rodricks and Monty Sally – all gifted to India by Goa.
Sunith Francis Rodrigues, Ex-Governor of Punjab, Ex-Chief of Staff of Indian Army
Monty Sally says, "There is no place in the rest of India that allows so much freedom and openness like Goa. In that respect, we have given freedom to India."
Apart from its tourism industry and the erstwhile mining industry, Goa also serves as a strategic location for our armed forces. The Indian Navy uses the Mandovi and Zuari estuaries and the Anjediv Island as bases. Also, from Dabolim Airport, naval planes sweep large areas of the Indian Ocean, patrolling the skies to keep our country safe.
Granted, it's not hard to discern what Goa has given to India. But what has India given to Goa? We can start by listing Goa's achievements since joining the Indian Union. Average per capita income in Goa stands at Rs 1.92 lakh versus the national average of Rs 0.61 lakh, making Goa India's wealthiest state. Also, at the time of liberation in 1961, only one­-third of Goa's population was literate. Today, it is the fourth most literate state with over 87% literacy.
But hold on. How do we know India had anything to do with this? Had Goa become an independent state after Portuguese rule, or had some other country taken it over, would not Goa have achieved the same amount or perhaps more? These are not questions that can be answered with any certainty. But what we do know is that Goa benefits from being part of India in myriad ways, some more tangible than others – be it hosting the country's most important film festival to the legions of Indian tourists whose presence help lift the economy to the cultural influences of Bollywood to all those buyers around the country who purchase Goan goods and services.
Says RJ Alroy, "Of course Goans are proud to be Indian. Every Indian is proud to be Indian, or at least should be proud to be Indian."
And yet there are still holdouts from the pre-­Liberation days who believe their state was better off under the Portuguese. The depth of these folks' despair is not to be underestimated. They see a loss of Goan identity, a swallowing up of their tiny but precious state by giant India. They feel we've lost something deeply meaningful – a centuries­-old way of life.
Take, for example, 90-­year-­old Percival Noronha (see separate story on him on page 9). A well-­known historian, this 'nostalgist' strongly believes that August 15 has no significance for Goans. "Everybody shouts 'independence, independence!' What independence? I don't find any independence. There is no Goan culture anymore. There has been so much impact on our way of life from India." He laments the influx of outsiders into Goa, sharing the same tract of land with unplanned development, corruption and crime systematically destroying it.
But that's only a tiny piece of a giant puzzle. Victor Rangel-­Ribeiro, author of Tivolem and other fiction and nonfiction books on Goa, says that after 1912, Goa lapsed into a kind of political lethargy with Portugal 'brainwashing' its subjects through propaganda into believing in Portugal's "glorious" past and present. "We were largely content to remain Portuguese subjects", he says. But firsthand exposure to India's freedom struggle allowed many Goans to get a taste of what it meant to be truly free.
At the end of the day, many Goans are less angry with India than they are with Goa itself. Often, this translates into frustration against the actions, or inactions, of the government. Fatorda MLA (Independent) Vijay Sardesai says that the ruling BJP government is responsible for the alienation a lot of Goans feel and why many of them are opting for Portuguese passports. "Independence Day does not mean anything because in Goa the government works to make you dependent." He mentions corruption and crime as adding to people's dissatisfaction with the state of affairs. BJP MLA Michael Lobo, representing the Calangute constituency, says, "There are many things which are eating Goa from inside. Our youth are getting addicted to drugs and narcotics and cops are mere spectators. Real freedom will come only when we truly free ourselves of the drug menace."
The dissatisfaction that ordinary Goans feel is similar to that of people from all over India – incompetent governance, corruption, sub-­standard infrastructure, bad hygiene. Perhaps all this is part and parcel of the experience of being Indian, whether in Tamil Nadu, West Bengal, Punjab, Maharashtra or Goa. What separates Goans from the rest of India is perhaps their particularly strong will to hold onto their unique identity. But is there anything wrong with that? Maybe this helps make the experience of being a Goan Indian so colourful. After all, where else do you get a population enjoying Bollywood, cricket, fado and football all under one giant roof?
For better or worse, Goa's fortune is India's and India's is Goa's. On this 66th Independence Day, this is a reality we can celebrate.