Stories
AZ.U.R. at The Marriott – Goa, known far and wide for its innovative cuisine
---
Join us for a talk by Nirmal Kulkarni an affable eco-warrior on the topic "The Malabar Pit Viper- wonder of the Western
---
'It's a Girl: Dialogues with a Princess' set to bring about a dialogue on sensitive issues faced by women
---
Join us for Shabdam - a journey through sound , a sound energy healing and meditation
---
His key strength is the in-depth understanding of the Football ecosystem in India.
Ideas for Embracing the Rain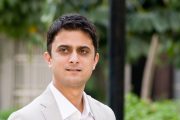 A first-of-its-kind digital storytelling of lesser-known Indian women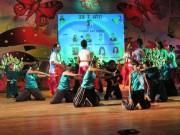 With Pettul Dance Event
Growing up in Goa in the 1970s and '80s, viagra buy I became aware that I was part of a "sandwich" generation:
Come, vcialis 40mg take the Plunge of Joy!
No Posts Yet
News for Goa covering arts and entertainment, plus politics, the environment, the economy, lifestyle and many other topics. Goa Streets is committed to world-class journalism.