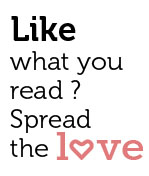 Share
Launched in October 2015, ANTARES is still the hottest new destination in Goa which opened its doors for its third season with a celebrity gala on 5th October 2017. Named after Sarah Todd's zodiac sign, Antares is the brightest star in the Scorpius constellation.
Located on the stunning Vagator cliffs, this avantgarde restaurant and beach club boasts some of the best sunsets in Goa.  Overlooking the mesmerizing waters of the Indian Ocean, Antares was designed by AshishKapur and Sarah Todd. Just like the menu, the interiors have also been given a very earthy and contemporary feel with the usage of wooden and cane furniture against the cool grey walls in the restaurant and bar. The cosy villas are set beautifully into the cliff face overlooking the infinity pool while the Beach club makes for a stunning location against the pink skies at sunset. Renowned restaurateur AshishKapur of The Wine Company, Whiskey Samba, Dimsum Bros. and Yo! China collaborated with Australian MasterChef finalist, Sarah Todd to put together this architectural showpiece with awe inspiring views.
Now in its third season, Sarah has rolled out an all new menu showcasing the wonderful local seafood and flavours from around India and all with her unique twist. Drawing on local Goan flavours she has introduced such dishes as the Chicken CafrealBao with kokum chutney and pickled red onions. The Snapper Ceviche with lemon, charred corn, mayo is served with house made nachos that envelope one in freshness with little bursts of flavour from the crisp vegetables. The all new Chilli Barbeque Prawns are served with crisp onions and paprika mayonnaise, that gives just the right amount of kick to this succulent seafood starter with hints of earthiness. The Kingfish Croquettes with pineapple piccalilli, is influenced by Sarah's time spent in the UK. The Piccalill, is an English interpretation of Indian pickles, a relish of chopped pickled vegetables and spiced with mustard and this dish already seems to be this season's big hit. One can't ignore the South Indian Seafood Chowder served with Goan Poi.  This chowder packs punch a of flavour using traditional spices form South India with a traka of mustard seeds and curry leaves, with is then balances perfectly by a coconut milk base.  For the meat lovers there is always the Glazed BBQ Pork Ribs served with the cooling touch of cucumber raita, spicy slaw, gherkins and fresh lemon.
Vegetarians have a lot in store to choose from and in keeping with the local flavours one can pick from Cabbage Foogath, kokum and coconut chutney Bao. Foogath, is a Goan heritage dish that came from the Portuguese language word of "Refogar " meaning "to fry with oil or butter and seasoning".  Furthermore, for the vegetarian in you there is also Mushroom Rillette served with Pappad and crisp onions. Brioche Toastie, chargrilled spiced zucchini with hand cut chips is perfectly balanced and a great way to start any meal. The unusual dish of Spiced Crispy Lady Fingers, hung yoghurt, grilled flatbread will remind one of home flavours. Roasted Cauliflower Salad with yoghurt dressing and almonds and Grilled Spiced Paneer Skewers with mango salsa is just so refreshing for those hot days by the beach.
Also known for their pizzas in the beach club, this season Antares have decided to bring them to the restaurant level with flavour combinations that excite every palate. Kheema – spiced Chicken mince, garden peas, labneh, fresh mint, shaved red onion and The Funghi – mushroom, thyme, taleggio, balsamic glaze, caramelised onions are but a few of the new choices. The perfect end to the meal would be Chef Todd's special and delicious new additions, the Rosemary Pannacotta, rose and green tea, raspberry granita, walnut brittle is refreshing with a tasty hint of rosemary along with a deconstructed Banofee Pie Cheesecake, caramelised banana, crème Chantilly, caramel should not be missed.
Sarah tell us "I have been truly inspired by the local produce and have created an entirely new grill section that incorporates yummy marinades and great produce."  She goes onto say "I loved exploring Goa while filming "Serve It like Sarah" and have incorporated local ingredients to make a tasty new Crab Xacuti – Sarah style with a little spin and added new additions with the local bread poi, a coconut rice using the delicious local Goan rice, a kokum and coconut chutney and a must try, our new Kokum Margarita!"
Accompanying these delicacies are the splendid concoctions of freshness of fruity cocktails that leave you asking for more. The bar has a variety of specials from classics like Kiwi Mojito to drinks like the exotic Spicy Mango Martini. In Keeping up the name of having fantastic sunset cocktails, Antares has also introduced a couple of new specials to the menu, Blueberry Bramble – Vodka, ginger, blueberry, egg white and PassionfruitPaniPuri – Vodka, Jägermeister, passionfruit, jalapeño, served with puri and blueberries.
Chef Sarah Todd says, "It feels like a dream to have my own restaurant so soon after my journey in MasterChef. This being my first venture, I was certain that the quality of the food was of utmost importance for which we have collaborated with the country's most ethical and sustainable growers to source ingredients that results in delicious organic and pesticide free produce. The cuisine is going to be simple with fresh ingredients, exotic flavours, classic cooking techniques and an injection of flavour through a charcoal grill, as this is a key part of Australian cuisine."
Ashish Kapur, founder and co-partner at Moods Hospitality says, "We wanted to give guests at Antares a reason to stay through the day – the beach club with lounge beds and all-day snacks make it the perfect location to spend the day with the action moving to the fine-dining restaurant set atop the cliff in the evening, that is perfect to enjoy the sunset accompanied by exotic cocktails, music and dinner".
Antares consists of a Day Bar, a 250-seat Modern restaurant, 13 Villas, an infinity Pool, the Beach Club and a Store.  What's more they have introduced several entertainment nights such as the hugely popular Sunset Sessions with the best bands of Goa and exquisite sundowners and life performances from Wednesday to Sunday. What more can any guest ask for.