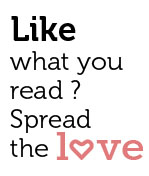 Share
Come September and I started making plans to arrange housework schedules around the International Film Festival of India (IFFI), 20-28 Nov, so I could 'travel the world' sitting in an a-c'd auditorium, getting under the skins of folk from different countries, eras, cultures… Technology and professionalism make on-screen people and events (eg: 'The Young Karl Marx') seem real.The music, scores, camerawork, scripts and skills have changed year by year, making Cinema—and IFFI—an annual not-to-be-missed event for anyone interested in any kind of creative pursuit.
The opening and closing ceremonies are Bollywood extravaganzas tagged by traffic jams and unmanageable crowds; I skip those to concentrate on the films, panel-discussions and master-classes.
Iranian Director Majid Majidi, whose 'Beyond the Clouds' was the opening film, said: "India has brilliant talent, but it has no chance to express itself because of the shadow of the industry." His words echoed in my mind when I read about the problems faced by 'Padmavati'. (A community in Rajasthan said Queen Padmavati had been depicted wrongly and didn't want the film to get screened, not bearing in mind that history is an interpretation and fiction based on history isn't 'fact'. The film, and consequently the industry, suffers when such obstacles are created. Fortunately, the Delhi High Court dismissed a plea against 'Padmavati', observing that such petitions were encouraging those agitating against the movie.)
An official printout said this 48th IFFI screened (or was to screen, at the time the information was provided) 195 films from 82 countries. Ten were World Premieres, 10 Asian and International premieres and over 64 Indian premieres. IFFI also paid homage to Indian film industry veterans who died in the last year, show-casing a selection of films from their cinematic legacies.
The focus country was Canada: eight Canadian films were screened. Director Atom Egoyan was given a Lifetime Achievement Award. 'The Sweet Hereafter', his most critically acclaimed film, has received two Academy Award nominations.
Amitabh Bachchan was 'the Indian Film Personality of the Year'.
The International Competition had 15 participants competing for various awards. The Golden Peacock award for best film went to '120 Beats per Minute' directed by Robin Campillo.
I, personally, had to choose from a very large number of films to watch!
On Day Two, a Masterclass with Farah Khan and a panel discussion on the power of story-telling was full of film students. I spoke to a dozen of the latter and each said his (did not meet a single female student, though I saw a few) parents had disapproved of the choice of career as income was uncertain.
A few middle-aged couples I met declared that they saw all nine James Bond films, though they'd seen those many years ago. Ah, nostalgia.
The South African film, 'The Wound', showed cruel traditions of initiation into manhood and dirty, hidden secrets at such camps. The Turkish 'Zer', heavily censored in its own country, was about the crushing of the Kurdish identity. The Palestinian 'Wajib' gave an insight into life in Nazareth today, through the story of a divorced man distributing invitations to his daughter's wedding, and the views of his architect son who lived in Italy. The Chinese 'Angels Wear White', whose director Vivian Qu won the Best Director Award, pointed to the seamier side of city-life where men have sex with little girls and get away because witnesses are compelled to stay silent.
I saw my first Taiwanese film, 'The Great Buddha'. Good subtitling is an important detail. This year, most of the films had good subtitling. This story might well have happened in India, if one substituted a Ganapati statue for the Buddha. A porter and a watchman discover the seamy, secret life of a factory owner. Another film, the Iranian 'A Man of Integrity', showed to what level corruption is rampant in that country (as it is in ours) and how nigh impossible it is to live a clean, honest life there.
'Blank 13' showed us how funerals in Japan were conducted. The story was about a poor gambler's death. His life is shown through the small speeches of a handful of oddballs who gathered to offer condolences to his once abandoned, now grown-up children.
There are some films I just don't 'get': 'Still Night, Still Light' was one such. Inner voices, indistinct dreams, recollections of vague memories don't excite me. Similarly, the Italian 'A Ciambra' seemed like an oft-repeated theme: young boy, gets into the drug mafia through elder brother, gets into trouble, dregs of society, violence, can't get out of the mire.
I didn't expect as good a film as 'A Fantastic Woman' from Chile. A transgender woman's middle-aged lover dies unexpectedly and she is suspected of killing him. The title 'Her Love Boils Bathwater' didn't tempt, but this Japanese film, which could well have been a pukka Bollywood tearjerker, turned out to be one with interesting twists and turns. The Georgian 'Hostages' is set in the era when Russians were not allowed to travel outside the country. It's hard for today's generation to imagine what the Cold War years were like. Such films document bygone eras in an interesting way.
The classiest scenery was in the murder mystery, an old one, but still a favorite, 'Murder on the Orient Express'. Everyone knew the ending, and still waited with baited breath, wondering what would happen next. Another in the same genre was 'The Nile Hilton Incident'; an oft-repeated theme of how weak, unreliable and corrupt police are in places like Egypt and how money works to help the rich get away with everything, murder included. The Finnish 'The Other Side of Hope' brought to life the plight of Syrian refugees.
The number of times I stood for the national anthem made me wonder whose idea it was to thus inject patriotism in citizens. Wish the government would make it compulsory to work properly, whether whilst checking bags at Security, guiding vehicles during rush-hour, sweeping the roads, selling food at stalls, etc. Wish the citizens would consider keeping the country clean literally and metaphorically instead of fighting for seeing the tricolor fluttering on-screen five times a day. IFFI 2017 will be remembered for that as much as for the films.
For the next twelve months, it's back to reading books. Until IFFI 2018, goodbye.