Stories
Where the Action Is The rains arrived a while back and will be gone soon enough. So, folks, vcialis 40mg maybe it's (hig
---
AZ.U.R. at The Marriott – Goa, known far and wide for its innovative cuisine
---
Join us for a talk by Nirmal Kulkarni an affable eco-warrior on the topic "The Malabar Pit Viper- wonder of the Western
---
'It's a Girl: Dialogues with a Princess' set to bring about a dialogue on sensitive issues faced by women
---
Join us for Shabdam - a journey through sound , a sound energy healing and meditation
His key strength is the in-depth understanding of the Football ecosystem in India.
Ideas for Embracing the Rain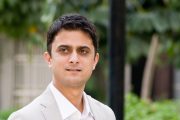 A first-of-its-kind digital storytelling of lesser-known Indian women
Growing up in Goa in the 1970s and '80s, viagra buy I became aware that I was part of a "sandwich" generation:
No Posts Yet
News for Goa covering arts and entertainment, plus politics, the environment, the economy, lifestyle and many other topics. Goa Streets is committed to world-class journalism.