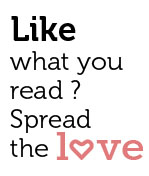 Share
A school launched in September 2016 in Aldona, North Goa, has announced it has successfully passed its Cambridge Inspection and will be a fully approved Cambridge International Examinations School (CIE) from October 2017 onward.
This means children can now study in Goa from 6 to 18 years old, obtain their IGCSEs and A'levels, and go onto higher education in India or any other international university anywhere in the world.
Mr Vinayak Sudhakar, CIE Senior Manager for Central India, said 'Paradise School Goa is unique – we are proud to be adding this school to our international learning community'. What makes the school special is the vision at the heart of it.
It has teamed up with TED Prize Winner Dr Sugata Mitra, the creator of SOLE (Self Organised Learning Environments) in order to become the world's first SOLE School. This educational method allows children to explore subjects using the internet and collaborative learning, which has been proven to create independent thinking and the ability to navigate complex questions with confidence.
By combining this method with the robust and modern curriculum of Cambridge, Paradise School is creating students well equipped to handle the real needs of the 21st Century. As Director Shilpa Mehta explains;
'What we appreciate about Cambridge is its flexibility and openness. As long as we are meeting its checkpoints and curriculum requirements, we are allowed to innovate in the way we see fit. SOLE and Cambridge is a powerful combination, bringing out the best in both methodologies. The result is children who actually understand and enjoy their subjects, rather than just memorising them for the sake of exams.
Students can choose from a range of IGCSE Cambridge subjects including Global Perspectives, Environmental Management and Enterprise as well as the more traditional subjects of Maths, English and Sciences. These are delivered via a faculty of teachers who have taught in international schools all over India and the world.
Paradise students enjoying a SOLE sessions
'Our team is strong. We attract fantastic educators who are not afraid to think outside-of-the-box. They are the ones forging new pathways of learning for our students, and taking the time and care to make sure each child reaches for their full potential' Ms Mehta says.
All Paradise School Goa teachers are qualified to deliver the Cambridge programme. They also receive support and guidance directly from Dr Sugata Mitra and his SOLE team at Newcastle University in the UK, with whom Paradise School is partnered.
At a time when schools need to be modernised to equip students for a changing and unpredictable world, Paradise School is going the distance to deliver what Dr Mitra calls 'the future of learning' by empowering children to genuinely think for themselves.
Ms Ruchira Ghosh, Regional Director for South Asia, Cambridge International Examinations,
certainly agrees.
'Paradise School is poised to deliver what we stand for – developing students to cultivate an informed curiosity and a lasting passion for learning. Our international qualifications are recognised by the world's best universities and employers, giving students an exciting range of
choices in their education and career. It's fantastic Goa now has that option for parents who want their children to be true global citizens of the future'.