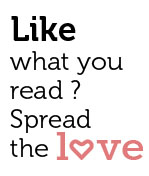 Share
Goan Lad Comes Home To Set Up Classy Café
While there is widespread alarm about Goan men and women leaving our sunny state for the cold climes of Europe on a Portuguese passport, prescription there are also happier stories of young Goans returning to their villages. Josil Desa is just 28 years old, but this enterprising lad has returned to Agasaim after a fifteen-years long stay in the UK, and set up 'Crème Luscious – Your Village Bakery & Cafeteria' in his home village.
Josil studied up to high school in Goa, and then moved to the UK where he gained his degree in hospitality in Swindon. He has trained at the Hilton Hotel and worked in Central London at the Newbury Manor Hotel as a senior sous chef. "I have expertise not only in baking, but also in Indian, Chinese, Italian cuisine, a bit of everything," says Josil. "I was well known in the Goan community in Swindon for my wedding and birthday cakes. I would also put up bakery stalls at Goan events like Goa Day, etc."
Crème Luscious is located to the right of the road on the stretch from the highway junction to the Agasaim village market area. This café is just nine months old. But Josil is already gearing up to open his next outlet at Margao, near the Osia Complex in the KTC Bus stand area.
His display racks are filled with goodies ranging from banana bread, chocolate & beetroot cake (a good combo of sinful and healthy, methinks), rum balls, Black Forest cake and mud pies, besides the standard savouries like chicken puffs, beef patties, croissants and egg samosas. There's another rack for salty biscuits, traditionally known in Goa as 'khari-biskit', and cheese & chilli sticks and five types of cookies, including honey and oatmeal cookies for health conscious patrons.
The walls of Crème Luscious are tastefully adorned with murals of European edifices like the Big Ben, London Bridge, Eiffel Tower and the Leaning Tower of Pisa. Closer to home, there's also drawings of the Augustine Tower of Old Goa and Agasaim's parish church. The paintings have been done by Abdul, an artist from Vasco.
Josil also bakes traditional bread, the Goan pao. "We were supplying bread locally via two delivery boys with breadbaskets, but we are presently facing some manpower shortage. I hope to resume this soon. We supply wedding cakes to hotels and even morning bread to the priests at Pilar."
'Believe in yourself' is Josil's creed. He clearly has strong attachments to Goa. "I gained confidence through my studies and training in the UK and then thought of coming back home. At that time many friends protested – Why are you going back to Goa! But there's a lot one can do here. It is obviously profitable, which is why I can now open my next outlet."
His father Jacinto Desa has been listening quietly. He too has spent many working years in the UK, almost his entire lifetime. Josil's family has stood by his decision to return home to start business here, and by the smiles all around as the customers walk into Crème Luscious, it has been a very good decision.
Josil can be contacted at cremeluscious@hotmail.com