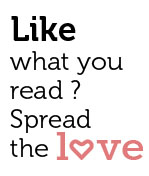 Share
A group of young enterprising Goans have come together under the banner of Poilim Panvlam to make greeting cards in Konkani. Francisca Rodrigues, a young member of the group says, "We see the mass production of greeting cards which are displayed at the time of festivals in Goa. However, there is hardly any content in Konkani, the official language of Goa and the language spoken widely here. We decided to make these cards so that the receivers of these cards can identify with the local sentiments and expressions found in them."
Goa also being a tourist place, these cards offer the tourists the opportunity to take something back to friends and family, something that is so much filled with Goa through its language Konkani.
Besides, there is also a large Diaspora of Goans the world over. This is a little way of giving them a reminder of Goa from time to time.
The group has come together with the aim of taking first steps, little steps, as their name Poilim Panvlam suggests, in making Konkani more visible.
Cards for occasions ranging from Birthdays, Wedding Anniversaries to festivals like Diwali and Christmas are available.
To order for your greeting cards, contact 9405871804 or drop us a mail at poilimpanvlam@gmail.com