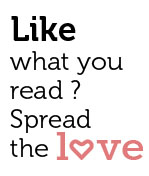 Share
TRAILBLAZERS OF GOA: PASSIONATE PEOPLE WHO MAKE A DIFFERENCE
Bangalore-born Bibliophile Runs One Of The Most Unique Bookstores On The Subcontinent, store Transforming Arts & Literary Scene of Goa
Combining English-Language Indian Fiction And Non-Fiction, A Wide Selection of Second-Hand Readings And An Unparalleled Quiet Space For Artists, Thinkers, Activists And Other Glorious Misfits
Above story originally published on 22.12.2016
EDITOR'S NOTE: This is the first installment of the Goa Streets' series "Trailblazers of Goa," featuring awesome photos and interviews with those in our lovely state who shatter convention, break through barriers, create new realities and inspire the rest of us. We have asked each of our Trailblazers the exact same 5 questions, including who they'd invite to a party if they could invite any 5 people, living or dead, what they'd change about Goa if they could be King or Queen, and what their secrets are. Check out Diviya's responses below! Trailblazers of Goa pictures have been taken by noted photographer Eugen Hanley, with words by long-time writer and world traveller Hilary Lapedis.
"If I can in some way, make a difference…"
Diviya Kapur, softly spoken and serene owner and custodian of all things 'Literati', is sitting in her cozy, book-lined shop that feels much more like your favourite living room than a commercial bookshop. Frida, her loving Labrador is glued to her and wags her tail in agreement.
Diviya came to Goa a dozen years ago having had the idea of running a bookshop that gave a home to book groups, book launches and films that would not be exhibited in commercial cinemas. Having grown up in Bangalore to Punjabi and Bengali parents, the motley Kapurs and cousins would travel to Goa each Christmas. Diviya spent her time diving under the waves and thoroughly relishing Goan life. Fast forward through 5 years working as a lawyer litigating mainly within the realm of women and human rights in New Delhi, she chose to eschew the "corporate and scale model". With Goa already holding such a fond place in her heart, 'Literati' was born. The space recently found its way into the prestigious coffee table book "Footnotes From The World's Greatest Bookstores." Literati also won the Publishing Next industry award for Bookstore of the Year in 2014.
"I have a good life," she states simply. Frida, her Labrador thumps her tail, punctuating the point. Diviya's claim that her passions are "to read, sleep, swim in the sea with Frida and to hangout with friends," somehow understates what she brings to this community. Her stunning Indo-Portuguese house in Calangute is a safe and welcoming haven for book fiends, and a gentle venue for events and meetings. It seems clear that Goa's arts and literary scene would not be what it is today without the existence of Literati.
Diviya is neither a bragger nor a shouter of intentions to change the world. Quite the contrary. To listen to her speak, it seems like all of her actions have been organic; she and the community having an innate synergy but it all originates from this quietly spoken woman. The Beebook travelling library van stands in her courtyard waiting for its next outing to encourage young readers. "Making reading fun" is her mantra. Diviya does just that for all.
Diviya, you make a difference!
What inspires you about Goa?
Diviya Kapur: The green surroundings and the slower, more real pace of life is what inspires me about Goa primarily.
If you could become King or Queen of Goa, what would you change about it?
I would change the unregulated construction activity, the plunder by the miners, the deforestation, the hooliganism of the taxi drivers and the rampant corruption of the government and its disregard for the rule of law.
If you could throw a party and invite any 5 people in the world, living or dead, who would they be?
i. Omar Khayyam for his poetry and solace to my soul.
ii. Louis Armstrong for his music and hope for life.
iii. Oscar Wilde who will provide the humour for the night.
iv. My imaginary friend who will dance the night away with me for the sheer joy of it.
v. At least one of my close friends to share in the merriment and fun of the evening.
What drives you in life?
The hope that what we do can change things and give us a better tomorrow. A tomorrow where freedom and equality are a reality and poverty and hunger a distant memory.
What are your hopes and dreams for Goa?
My hope for Goa is that people wake up before it is too late and try and preserve what is left of the goodness of the place. My dream for Goa is of true education for us all, so we can all live here in peace and make Goa a better place.
Please tell us a secret or some secrets about yourself.
I love sleeping really late in the morning and can in fact sleep through most of Sunday.
For more information on Literati, click here.
Photographs Copyright Eugen Hanley