And The Sad Saga of Two Former Chief Ministers
---
On 1st June 2005, nurse a group of people determined to care for the developmental needs of Goa's children pooled their
---
Indian Glam Rules!
---
You bet there is! I'm living proof.
---
Corruption, Fancy Fountains, Car Fees and The Question, Who is a Goan?
Three Goan Doctors Who Also Happen To Be Brilliant Musicians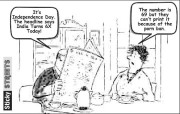 Issue No: 34 Aug 14, sildenafil 2015 Vol No: 3
'Highland Heritage'
Decades of independence from colonial rule and radical calls to get more 'desi' have done nothing to abate the success o
Who Said All Vegetarians Don't Drink?
No Posts Yet