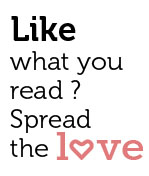 Share
Anjali Kelling (seated), surrounded by friends she made while participating in a Divorce Recovery Workshop.
You bet there is! I'm living proof.
After a separation, pain is inevitable, but misery is optional. People, like broken bones, get stronger at the point of fracture.
Editor's Note: In the coming weeks, Anjali Kelling plans to set up a Divorce Recovery Workshop in Goa, having detected a dire need for support among people who are going through divorce or separation. Her course will be based on training she received in Britain. Below, Ms. Kelling, a UK-certified life coach, describes her own personal journey in emerging from the throes of a divorce.
Ten years ago, I sat one Saturday morning in the Crocodile Café in Muswell Hill, North London with what felt like the Earth's entire weight on my shoulders.  Luckily for me, I had cousins living close by who willingly offered me their shoulders to cry on and listening ears to wear out, as I came to terms with the end of my eight and a half year marriage.  At a time like that, I felt myself in need of a non-judgemental support network that presents itself free of any religious affiliation.
Lying, just by chance, on our table next to the menu card was a pamphlet that read Divorce Recovery Workshop – created to help people get through the emotional trauma that accompanies divorce.  My cousins goaded me on to read it and sign up, which I reluctantly did, not knowing what the end result would be.  At least it would account for six busy evenings over the span of the weeks ahead, which came as a relief, as divorce can be a lonely process with friends either taking sides, or feeling too afraid to get involved.
A few days later, I found myself arriving at Chester House after work, where the group was due to meet on a Thursday evening at 7 pm. I was warmly welcomed by the volunteers running the charity, with a hot cup of tea and biscuits on a cold November evening.  People were mulling around waiting for the session to begin and feeling quite apprehensive about what was going to happen next.
We were given nametags and went around briefly introducing ourselves, after which the facilitator went over the process for the evening.  She reiterated more than once that this was a safe space for us to talk openly and listen attentively, with the clear promise that everything shared would remain absolutely confidential.
Over the course of six weeks, we discussed the critical stages that people go through in a divorce experience.  Each session began with a video clip followed by a group discussion on the topic in question, with the entire session lasting for about two hours.
What I found amazing was the wide spectrum of people in our group of 12, with some in complete denial that this was actually happening to them, as well as the other extreme—relief that things were finally moving forward even if it resulted in going separate ways.
The session modules gave much food for thought as to what to expect. Through the sharing of others' experiences, it became clear how different divorces could be for different people in terms of motivations, changing responsibilities and coming to terms with broken dreams.
Useful tips were shared to make interacting with a spouse less painful, especially when children were involved. Practical information was exchanged regarding legalities, logistics and other matters.
Coping with extended family and friends at a time like this and contemplating forgiveness towards the ex-spouse were also addressed.  And finally, there was discussion about the possibility of enjoying the freedom of being single or entering a new relationship, something that at the start of the workshop seemed entirely unfathomable but by the end of the sessions didn't seem quite as farfetched.
The social fabric of Goa has changed a great deal, with the number of divorces rising rapidly amid a loosening of traditional structures. Divorce ranks among the top five stressors one can experience in a lifetime (the others being death of a loved one, major illness, moving homes, job loss). In the four years that I have lived in Goa, I have not come across many support groups here despite increasing social problems and disintegration of families and networks.
When I think back on how useful the Divorce Recovery Workshop was to me, my mind turns to some of the good friends I made and with whom I am still in touch today. I also think about the way it helped me not only survive my divorce but also enjoy my single-again status while I recovered and redefined myself. I just had to share my experience and expertise with people who could derive hope and benefit in some way for a better future. After all, we only have one life to live.
And that is why I am setting up a Divorce Recovery Workshop right here in Goa, the times and venue for which I will be announcing shortly.
The wonderful outcome of the group setting in London was a ready and willing group of like-minded people who were game to share their travails, often with a bit of humour thrown in. Over the course of the workshop, we helped each other to move on, and even created a social club to have a bit of fun—to discover new restaurants, watch movies and enjoy new cultural experiences together in the weeks that followed.
Today, five happy years later, I am remarried with two beautiful little girls that I never dreamt I would have.  I have learnt to appreciate what I have today much more, because of the pain that I experienced and the resurrection, thanks to the kindness I received back when I really needed it.
To enquire about the divorce workshop or any other matter, you can contact Anjali Kelling at anjalikelling@gmail.com or visit www.Facebook.com/drwgoa