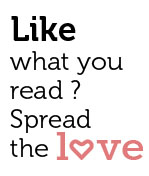 Share
Who Said All Vegetarians Don't Drink?
Allow me to begin this piece by acknowledging the vegetarian elephant in the room (is there any other kind?). This is India, and when you think vegetarian, images of martinis, bloody marys and piña coladas most definitely DO NOT come to mind.  But we all know the truth. Just because you're a vegetarian (or vegetarian food lover), doesn't necessarily mean you don't enjoy a good wine or brew.  After all, alcohol comes from plants, doesn't it!
Enter the Sharanam Green Resort, one of the very few places in Goa that serve both alcohol and vegetarian cuisine at the same venue. Just a stone's throw from Calangute beach, the resort has two hangouts to pick from:  the 'Veggie the Deli' restaurant, boasting a menu of varied cuisine, and Zaika – a Lounge Bar. We drove down to check out the Veggie restaurant.
The first dish I tried out was the richly flavoured Ginger Basil Soup with, yes, a strong pinch of ginger. Feeling under the weather with these rains? You must have this soup! Various oven-grilled starters followed – Paneer Saufiya, Paneer Kaali Mirch and Paneer Tikka Makhanmali. The freshly made paneer cubes in these dishes simply melted in my mouth, with just the right spiciness. The next set of oven-grilled starters were made from yams (suran). I have never been a great fan of yams, but man, this was nice! The Arabi Tandoori Suran and Suran Tikka on the skewers were grilled to perfection. Sweet corn is a hot favourite in the rains, so we ordered a Bhutta Kebab next, with ginger, garlic, curd, jeera and ajwain.
Pav Bhaji
We were here to try it all out, so next came the Chana Chilli, Suran Chilli and Corn Crispy. The first was of Kabuli Chana – boiled, dipped in corn flour and fried. The Suran Chilli was again coated in corn flour and fried, this time with a generous dose of garlic with the right dashes of soya and tomato sauce. Corn Crispy was deep fried sweet corn with Tomato and Soya Sauce. The Suran Chilli stood out, and surprised my tongue!
The Pav Bhaji that kicked off the main course had an extra tangy tomato puree. Competing with the pav were the parathas : Aloo Methi Paratha, Hare Pyaaz & Paneer Paratha, and the Cheese, Paneer & Pudina Paratha. Punjabis make the best parathas! The Aloo Methi paratha  had coriander, methi, turmeric powder and ginger. The Hare Pyaaz & Paneer had cottage cheese and spring onions.
You won't find Singapore Fried Rice in many menus in Goa. I found the rice a little sweetened, perhaps that's how the Singaporeans love it. They've used all the Bell peppers – yellow, green and red – serving up a simple yet delicious preparation. Connoisseurs of non-spicy food will love this.
Arbi  Tandoori Suran & Suran Tikka
The Veg Kheema served next was very similar in flavour to Mutton Kheema! I could not believe I was eating pure veg food! The clever blend of spices and veggies gave my palate a thrill. Certainly my favorite dish of the night. Next came the Hara Matar ke Kofta accompanied by Arabic and Lebanese Naans. The Arabic naan had cream and parsley, while the Lebanese naan was sweetened with honey.
The soft-spoken chef made frequent visits to our table. He brought in an unusual dish –  Veg Soya Chunks Biryani, served in an earthen pot. You would usually expect paneer in a biryani, but the soya made this dish stand out.
The stage closed with a dessert – a Fried Ice Cream. Are you kidding, I hear you say! Fried Ice Cream?  I'll leave this for you to figure out! The vanilla ice cream was dipped in corn flour and served with a good bit of honey, sprinkled almonds and cashew nuts on the plate. We had a mocktail midway through the dinner – a Virgin Piña Colada. Later we decided to forgo virginity with a Caipiroska cocktail – Vodka with mint and lime. (Pure Veg? So what. Have a drink!)
All in all, a nice quaint atmosphere in contemporary design, with attentive service. The facilities include free Wi-Fi, AC seating, a garden and swimming pool, a business center, parking facility and coffee shop.
For someone whose dietary clichés hinge upon steak and wine, I was surprised with the variety of dishes a vegetarian can enjoy! As Arnold says in Terminator, I'll Be Back!
About the Chef: Chef Ramulal Raghulal Sharma hails from Bihar, and has worked at The Grand Bhagwati Hotel in Ahmedabad for many years. He has also been associated with resorts in Dubai & Jaipur. Mr. Sharma recently has settled in Goa and is sure to be a part of Sharanam Resort for years to come. More of his specialties are being introduced in a new menu coming out soon.
Virgin Pina Colada
Meal for Two – 1200/-
Ph. 0832 227 9940
Address – 124/3 Gauravaddo, near Calangute Mall, Calangute – Candolim Road, Calangute, Bardez, Goa 403516
Restaurant Timing- Breakfast between 07.00 am to 10.00 am, Lunch between 12.30 pm to 03.00 pm and dinner between 19.30 pm to 23.30 pm.
Distance – From Panjim 15 km, From Margao 45 km
Veg Chunks Biryani
Veg Kheema
Butta Kabab