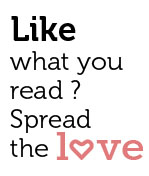 Share
Classes at Communicare
Decades of independence from colonial rule and radical calls to get more 'desi' have done nothing to abate the success of foriegn language institutes, teachers and students.
In Maria Exalta de Araujo's class at Alliance Française de Goa in Panjim, an A2 level batch learns how to conjugate the 'subjontif', a French tense with no literal translation in English. Parents may be up in arms over Goa's language issue, and schools confused, but this hasn't stopped students from wanting to express themselves in a language unfamiliar to them.
Across the state, students across age ranges are going the extra mile to pick up a foreign language. Nalini Elvino de Souza, who heads the 10-year-old Communicare Trust Goa in Dona Paula, suggests most learners have pretty specific objectives. "The very young students of about 6-7 years old want to learn to converse with their parents or grandparents (mainly in Portuguese), school students are looking to score marks and the rest are confident that it will help them in their careers," she says.
Her institute teaches four foreign languages to around 30 students, divided between batches of 5-7 students each or individual learners. Other language institutes, such as Instituto Camões, Alliance Française de Goa and the Indo-German Friendship Society Goa in Panjim, as well as Parvatibai Chowgule College in Margao and Goa University in Bambolim are also seeing a healthy number of students opting to study languages not often used on a daily basis in India.
Parvatibai Chowgule College currently offers French, Portuguese and Russian courses, with just under 70 students in all. Their courses are open to college students as well as non-students, with the majority opting to study Portuguese. Depending on the institute and the level, learning a new foreign language can set students back from anywhere between Rs 5000 to around Rs 7500 for adults per course, with specialised one-on-one sessions in the region of Rs 600 per hour.
But knowing a foreign language can be profitable, in terms of adjusting to new situations outside India as well as careers. Many learners are students going to study abroad and others are emigrants to places like Canada or the US where knowledge of French or Spanish can be beneficial.
Maria Exalta de Araujo, teacher and course coordinator at Alliance Française de Goa which currently teaches around 60 learners, explains, "The number of students has definitely increased over the last few years. I think students are learning French because they know it is important in the world. Mostly, those who learn French and live in Goa are teachers, but elsewhere in India there are a lot of French companies that look for employees who can communicate with francophone clients and superiors."
And the scope doesn't stop there. With a good command over a foreign language and English, clients from all over the world look to bilinguists for translation services. Lucano Alvares, who learnt Spanish while living in Mexico, went from his original job of managing a farm to being a freelance translator by chance.
He says, "I began translating on the side initially, and after registering with online communities and websites realised I could do it full time. Once you establish yourself, you develop relations with a few regular clients and you are assured a steady stream of work." In the meantime, Alvares – who is now established enough to choose work with only foreign clients – also learnt Portuguese at Goa University and currently translates documents in a second language too.
Unlike him, Mark Pinto found his footing in the work world thanks to his fluency in Portuguese. Starting off in school, he persevered through graduate and masters degrees, finding employment as a Portuguese language specialist with Tata Consultancy Services, as a freelance translator and at the Consulate General of Portugal in Goa as an administrative assistant.
He says, "You can learn a foreign language completely at an organisation or institute without visiting a country that speaks it. But going there teaches you the finer nuances of the language and keeps you constantly updated with the latest linguistic trends and vocabulary as language is constantly evolving."
But it's not all that straight-forward. Many new students jump into language learning assuming they will begin speaking fluently after a few classes without much effort. Language teacher Mitalee Bhattacharya finds that the main challenge to learning is the tendency to translate directly from the student's mother tongue to the language being learnt.
"Grammar is rarely the same and makes it hard for you to comprehend. Once these barriers are built, it is very difficult and you might give up. You need to start thinking in that language," says the polyglot, who teaches Spanish, French, German and her mother tongue Portuguese.
This is a method that can be well replicated in the formal education system, where languages including Indian ones are taught with a view to score marks in exams and rote learn famous poems or texts. "This approach needs to change, and right from schools, languages need to be taught with a view to enabling students to speak as well as be made aware of professional opportunities," maintains Mark Pinto.
With the internet and mobile apps such as Duolingo, Linguist and Babbel, language learning has never been more well-rounded and comprehensive. Lucano Alvares learned Spanish and Portuguese through a merry mix of aids, including audio courses, books, mobile apps, and practising with native speakers. "With the resources we have now, there's really no excuse," he insists.