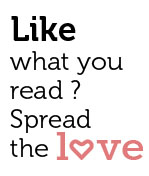 Share
Corruption, view Fancy Fountains, clinic Car Fees and The Question, Who is a Goan?
'Watch' the rhetoric
If someone suspects you of stealing a watch which usually lies in a certain room, and you haven't stolen the watch, but your immediate response is not: 'I didn't steal the watch'; instead it's something like: 'I wasn't in that room' – it doesn't inspire confidence in your innocence. This should be instructive to those suspected of pretty much any misdemeanor. For example, bribe-taking. In the newspapers we often read about suspects saying things like: 'I didn't see the file' or 'I didn't sign the file'. 'I didn't take any money' seems somewhat more rare. Or am I mistaken?
Priorities, priorities
Bardezites (Bardezans?) have recently seen a spurt of rather curious 'infrastructure' projects in their taluka. For example the widening of some stretches of road, usually not very long, accompanied by that rare phenomenon – the provision of pavements. Some of these pavements even have benches, on some of which one can sit, if the slats haven't already been broken.
So far so good (well, kind-of), but then there is the Saligao fountain. Placed bang in the middle of one such widened road – the CHOGM Road – this delightful addition to our viewing pleasure is illuminated by blue lights and hasn't been functioning every time I have passed it (though I am assured it is capable of doing the fountain thing). Nevertheless, immediate thoughts that come to mind are how much money was spent on this structure and couldn't it have been rather more productively used on more pressing needs – such as the filling of potholes on the CHOGM road before you reach the fountain? Or indeed soon after you have passed it.
A nice little earner
A number of friends have complained to me that they have been told by Goan car dealers that they would have to pay an 'unofficial facilitation fee' if they want to get their new car registered in the state. Specifically, the dealers told them that unless they have either a Voter ID card or a passport with a Goan address on it, this fee – ranging from Rs 4,000 to Rs 5,000 per car to be registered- will have to be paid. Once paid, other forms of 'address proof' will become acceptable.
I decided to investigate myself and found it to be true. Every one of 4 separate car company dealers I asked confirmed this arrangement. No mention of any such fee is made on the website of the Goa Transport Department (other fees are listed). Nor indeed does the site list documents that would be acceptable as address proof for registering a vehicle in the state. I visited 2 RTO offices. No lists were available there either.
Finally I decided to check with the Director of Transport. He said that whilst a Voter ID card or passport with a Goan address were 'primary' forms of address proof, various 'secondary' forms of proof were also acceptable. These include Aadhaar cards, bank passbooks, electricity bills, water bills or rental agreements. He also said that if secondary proof is shown, more than one form of proof should be provided and the applicant may also be required to sign an affidavit. However, no additional fee is payable.
So now I know where things stand. In the meanwhile it would appear that innocent car buyers who are not in the know may be parting with large sums of cash and someone is getting a lot wealthier. A back of the envelope calculation suggests that across the state this could add up to some tens of crores a year. Whatever it may be, it's not a small number.
Who is a Goan?
One wonders.
Newspapers last week reported that the state's Industries Minister 'reiterated that the government will henceforth ensure that jobs are given to Goan youth in industries'. In Goa one regularly hears pronouncements of this nature.
Which begs the question: Who exactly is a Goan? Does someone who has been living abroad for the last X years but was born in Goa qualify as a Goan? Can someone who has lived in Goa for the last Y years and elsewhere for Z years but was not born in Goa, qualify as a Goan if Y > Z? Shouldn't Y and Z be taken from 'adult life'? Or is that unfair?
Perhaps the best way to sort it out is to check who has a passport or Voter ID card with a Goan address.