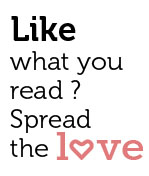 Share
On 1st June 2005, nurse a group of people determined to care for the developmental needs of Goa's children pooled their ideas, resources and passion to form Sethu Trust. The last decade of Sethu's learning curve, has been illuminated with a wealth of experience through working should to shoulder with children and their families.
MISSION STATEMENT
Sethu is a bridge between children and their families, schools and communities to foster their complete development through assessments, therapy, educational initiatives, training, awareness and capacity building.
Sethu's work
Sethu's focus is the developmental and behavioural wellbeing of children from birth to 19 years. A multidisciplinary team of professionals, cares for children referred for assessment and therapy services at the Sethu Centre for Child Development & Family Guidance, currently based in rented premises at Porvorim, Sucorro. The child and the family are at the centre of Sethu's work. Therefore utmost importance is given to ensuring that families feel empowered to help their children. Parents are encouraged to sit in on therapy sessions and are given 'homework', to practice the teaching strategies that they have learnt, in the child's natural environment.
Through partnerships with families and other supports in the lives of children, Sethu can create an environment of hope and understanding that promotes child development to its fullest potential.
Programs for Autism
Autism rates are rising the world over. Every year, around 15% of the children referred to the Sethu Centre are diagnosed to have autism. Sethu implements several programs that address the needs of children with autism at different ages and stages.
Advocacy: Sethu has organized and participated enthusiastically in events during Autism Awareness Month in April and all through the year, such as fl ash mobs, swimathon and awareness walks.
Aarambh parent training program: The diagnosis of autism in a child is a great shock to many parents. 'Aarambh' gives parents the information and competencies to effectively teach their children. They learn about autism, the importance of using structure, the value of play to improve communication skills and manage challenging behaviours.
Asha Mother-Toddler program: Early diagnosis followed by intensive intervention can bring about far-reaching changes in the development and communication of children with autism. To overcome the challenge of shortage of therapists, Sethu started 'Asha', a program to train mothers and their young children with autism. Using fun activities, the mothers learn how to promote non-verbal communication like eye contact and pointing, improve behaviour and play together to create a social connection.
DOST – Developing Opportunities for Special Teenagers: Recognising the social difficulties that teenagers with autism face, Sethu, in collaboration with the Goa Institute of Management (GIM) and the parent support-group TIES (Towards Inclusion Everywhere in Society) created 'DOST' to facilitate social inclusion. It is a yearly program that takes place over 20 sessions, on Thursday afternoons. Together, the 'dosts' enjoy art & craft, cooking, sports, music, field trips to the mall and have a good time out in the wide world.
Inclusive Education
Every child has a right to learn together with his or her peers in regular schools, and this includes children with special needs and learning difficulties, too. Sethu has fiercely championed the cause of inclusive education through various initiatives under the Tarang program, including running an inclusive pre-school resource room for 8 years at Chubby Cheeks school, conducting training programs for anganwadi workers, teachers and heads of schools, doing school visits to observe children, guide teachers and participating in the development of state policies for inclusion.
Common Reasons for Referral to Sethu Centre
Concerns about development
Learning difficulties and academic failure
Disabilities such as autism, intellectual disability and cerebral palsy
Speech and Language problems
Behaviour that is difficult to handle (Stubbornness, temper tantrums, aggressiveness, hyperactivity)
Overwhelming sadnessand anxiety
Family conflict – poor communication, discipline problems, marital discord
Training programs
Sethu's work is not rocket science! Training others – parents, teachers, doctors, anganwadi workers, social workers and anyone who cares for children – about various facets of child development and behaviour is a crucial objective that is pursued with passion. Through the sharing of knowledge and skills, the organization can reach out to so many more children. Institutions or individuals who are keen to know more about Sethu's workshops can contact the organisation.
Sethu's future
In 2005, Sethu comprised 3 staff and 3 trustees – today the team has 15 staff and 5 trustees. The demands on the service keep increasing and the team needs more therapists and doctors, more funds and resources and most importantly, a permanent place to build a state-of-the-art child development centre for Goa's children. All donations to Sethu are exempt from income tax under Sec 80G.
Though Sethu has grown in immeasurable ways, much remains to be done to achieve its mission across Goa. It invites the Goan community to join hands with it, stand up and raise their hearts, voices and spirits to build a strong bridge to the future of all children.
Dr. Nandita De Souza is the Director of Sethu.
Contact Details
Sethu Centre for Child Development & Family Guidance, Bhutkivaddo, Sucurro, Porvorim, Goa – 403501
For appointments, call (0832) 6513749
Email – reachus@sethu.in
Website – www.sethu.in
Like Sethu on Facebook.
Ten Important Achievements in Ten Years
1. Over 5500 children, youth and families have been assessed and treated at the Sethu Centre for Child Development & Family Guidance since June 2005
2. All records of the children helped at the Sethu Centre, are maintained in a computerized clinical database.
3. Sethu is established as a referral centre for diagnostic services for children with autism
4. The Asha Mother-Toddler program for early intervention in autism involves the primary caregivers
5. Inclusive education at preschool level is promoted through training, on-site support and technical consultation
6. Over 300 training programs for parents, teachers, doctors, nurses, anganwadi workers have been conducted, both in and outside Goa
7. Training of students and interns from various fields such as psychology, social work, counseling and special education has been accomplished
8. Sethu staff has served on various Government committees including Sarva Shiksha Abhiyan, selection committees for the Child Welfare Committee and Juvenile Justice Board
9. Together with Bookworm Trust, Sethu conducted research into child literacy in middle schools, in a study commissioned by Sarva Shiksha Abhiyan, Goa
10. Robust management systems at Sethu ensure accountability and transparency.