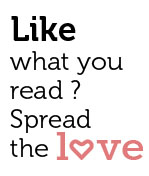 Share
~Two luxurious villas, Villa Amor and Villa Sonho, built on a sprawling two and a half acres of lush green forest land will offer guests an Indo Portuguese experience in the true sense of the term~
There's no better way to connect with the soul of a place than through a home – stay experience.  No wonder then that travelers to Goa are increasingly seeking out this stay option. One of the newest home – stay offerings to open in the sunny coastal state of Goa is the quaint Highland Heritage
Highland Heritage offers an exclusive boutique home – stay experience in a quiet and idyllic part of Porvorim. Two luxurious villas, Villa Amor and Villa Sonho, built on a sprawling 10,000 square meters of lush green forest land will offer guests an Indo Portuguese experience in the true sense of the term.
The villas with its distinct Indo Portuguese architecture and tastefully done up interiors recreates the regal environs of Goa in the 18th century. From the rich embellishments to the beautiful carved antique furniture, to the magnificent dated chandeliers that adorn the lobby areas, the interiors draw inspiration from an imperial era gone by.
The breathtaking villas offer a quiet sanctuary to visitors wanting to steep themselves in Indo Portuguese hospitality and its natural forest cover.
Villa Amor, meaning love in Portuguese, beckons every visitor to fall in love. It houses 4 well appointed rooms, a comfortable lobby area, meeting room and a warm, cozy library. Every room offers views of the lush greenery that surrounds the villa and overlooks a beautiful infinity pool.
Sonho, means dream in Portuguese and true to its name, Villa Sonho is every visitor's dream come true. The palatial villa includes 7 well appointed rooms, a reception and lobby area and a library stocked with a vast collection of books and journals. The inspiring work area is perfect for visitors who want to catch up with work while on a holiday.
Villa Sonho also houses a restaurant, open only to in-house guests and an infinity pool overlooking the forest and landscaped gardens. The restaurant 'Pepper & Salt', serves a selection of delicious Indo Portuguese cuisine and authentic Goan delicacies cooked in the traditional Hindu culinary style. Using only the freshest of ingredients and farm produce, the team of chefs has put together a menu which offers an authentic Indo Portuguese culinary experience.
A collection of soul searching contemporary art sourced from some of Goa's finest artists adorns the walls of the two luxurious villas. An art collector's treasure, the art is a depiction of Goan life in all its facets.
Highland Heritage is surrounded by lush greenery, forests and vast landscaped gardens. One can take a leisurely stroll through the landscaped gardens built along different levels. The natural stone pathways wind through the gardens offering cozy nooks and shaded corners where one can enjoy a quiet moment amidst nature
While one conventionally associates construction projects with the quality of brick and mortar, the DNA of every Highland Construction project promoted by the unassuming, but visionary entrepreneur Devadas Y. Naik, is the inherent sense of security and warm comfort, one typically associates with a home.
This is exactly why, for nearly a quarter of a century, the signature of every Devadas Y. Naik project, has been solid, durable, secure construction built in perfect harmony with the nature and natural landscapes in the immediate vicinity. The latter is a testament to Devadas Y. Naik's firm belief in the philosophy of passive development. And the former exemplifies his commitment to deliver a lasting product, which guarantees his clients, peace of mind.
On the heels of Devadas Y. Naik's immense expertise and credible success over the years, comes this latest consummate offering 'Highland Heritage', an exclusive home stay, which comes embellished with a distinct Goan Portuguese experience.
Conceived with care and planned systematically over time 'Highland Heritage' is Devadas Y. Naik's fitting tribute to fine living in complete sync with nature.
Highland Heritage is slated to be launched on Independence Day, 15th August 2015.  The launch event will be a celebration of Indian culture including art, music, fashion and cuisine.
Chahnaz Gayraud has been appointed as the Home Manager of Highland Heritage leading an all-ladies team.
For further media queries contact:
Sean Faia I M: 9823206426 I E:sean.faia@gmail.com
'Note: The corner is a regular space where businesses, entrepreneurs and all others with noteworthy projects can 'strut their stuff"