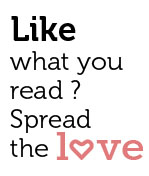 Share
Digambar Kamat
And The Sad Saga of Two Former Chief Ministers
Are They Guilty As Charged?
Let's face it. When the names Digambar Kamat and Churchill Alemao are mentioned, one of the first things that pops into the minds of many Goans is an image of unbridled corruption. Every time we pass a mound of uncollected garbage, vcialis 40mg a pothole in the road, click or consider all the dashed hopes and unfulfilled dreams, the absent, negligent and utterly dysfunctional governance, it's easy to think of past politicians who squandered the public's patrimony in the interest of personal gain – to the detriment of all of us. At this point, an avalanche of anger takes over. Kamat and Alemao, fairly or unfairly, receive the brunt of this raw emotion in Goa.
And yet, somehow the sight of these two former chief ministers of Goa fighting to stay out of jail, forcing smiles on their faces even when we know they are dying a thousand deaths inside, boldly proclaiming their innocence in the face of one of the most high profile corruption scandals ever to reach these shores, one can't help but wonder: Do they really deserve it?
The Louis Berger scandal has opened the flood gates on decades of pent up frustration in Goa over unchecked corruption. It took a federal investigation thousands of kilometres away in the U.S. into the alleged payment of $3.9 million in bribes by Louis Berger International to foreign officials in several countries to spur this level of soul searching (or, if you're a supporter of Kamat or Alemao, this witch hunt) in Goa.
Among the projects now under investigation is the multi-crore Japanese-funded Goa Water Supply and Sewerage Project that prosecutors say involved payoffs to the highest ranking officials of Goa.
Churchill Alemao was the Minister for Public Works when the project was awarded in 2009-10 and Digambar Kamat was Chief Minister.
Kamat has vehemently proclaimed his innocence, denying that the file ever came to him. He has been able to avoid jail thus far, but that prospect looms. Alemao, on the other hand, has claimed ignorance of technicalities, and that he was not involved in the nitty gritty of the project. He has spent more than a week in jail.
In this battle for freedom by two of Goa's most powerful figures of the past, only Alemao enjoys widespread sympathy from the public, enamoured of his warm persona and propensity to share bounties, ill-gotten or otherwise. Kamat, on the other hand, effects more of a tragic figure, with little support from a public that largely views him as an embodiment of shadiness.
"When the case involves a politician, the law books are taken and kept on the shelf," the gruff lawyer, part of the team that represents Churchill Alemao, told media persons in a hushed voice this past week.
The lawyer, of course, wouldn't expect his comments to make it to print, much less with his name attached to it, but in one sentence he summed up the mood of the defence teams battling to save their clients – in Digambar Kamat's case from going to jail and in Churchill Alemao's case to secure him bail.
It has been a long eight days since the night of August 5, the day Churchill Alemao was arrested. August 5 also marked the day Kamat, the former chief minister and current legislator representing Margao – Goa's second largest town – filed for anticipatory bail.
Churchill Alemao
Both Kamat and Churchill claim several common arguments in their defence. Each points to a lack of evidence beyond hearsay from disgruntled former employees. Even if there were evidence against them, they say, the law mandates that they not be arrested until convicted because the charges they face do not involve the possibility of life imprisonment or death, and that there is no chance of them threatening witnesses, tampering with evidence, or absconding.
And yet, the image of Churchill's daughter sitting in court with a picture of Our Lady and a pamphlet of the 13 miracles of St Anthony suggests the family is quite literally praying for a miracle.
The prosecution, for its part, has argued that it wasn't a one-off case of an employee testifying to having paid bribes, but that several employees have corroborated each others' stories. They argue that given bail the accused former chief ministers might use their stature and influence to destroy evidence, intimidate witnesses or not cooperate with investigators.
The defence alleges the zeal displayed by police and prosecutors, burning the midnight oil to be ready for court hearings the next day, has its roots in political vendettas.
Political observers say that the drama will continue until the duo finally get bail and then the long sluggish process of justice will chug along. Hopefully, a judgement will be delivered within their lifetimes.
"It is only question a time till Digambar Kamat is arrested. Following that the drama will play itself out until he is given bail. If we are lucky, it will complete within four weeks; it could take more," political observer Romualdo Lobo said.
In the meantime, there is no shortage of drama. Supporters of the respective political leaders are showing up for the hearings, and, in the case of Churchill, hanging out around the area where he is being held.
The prosecution has been pressing for the arrest of Kamat and the extended custody of Churchill, saying that the main 'original file' which contained crucial notings is still missing and must be found, and that the bribe money has to be recovered – contentions that the defense laughs at.
"If you are seeking the file from people who are not in power, you are unlikely to get it. You should seek the file from the government cabinets. Searching for bribe money, if at all any has been paid, is impossible five years after the alleged receipt of the money, simply because money isn't static," said Ashok Mundargi, Churchill's defence lawyer.
Even as the battle rages around him, Churchill appears calm and composed, even indifferent to his incarceration. He has now been sent to judicial custody, making him the first VIP to be put up at a recently inaugurated jail.
Kamat, by contrast, is a mess of emotions, rarely making public appearances, not attending the sessions of the legislative assembly, while continuing to keep a smile on his face each time he does appear in public.
His lawyers are fighting it out, however, first accusing the prosecution of trickery, of 'persecution' through sending an 'inappropriate' message to a WhatsApp group about Kamat's pending arrest (the prosecutor didn't name Kamat in the message, but it appeared to be directed towards him).
Because of our slow judicial system and culture of impunity, it seems unlikely the Louis Berger scandal will, in the end, claim the freedom of Churchill Alemao and Digambar Kamat. But the case highlights the fact that the fight against corruption in Goa is far from won. It's easy to point to two figures from the past and say it's all their fault. But in our hearts we know the problem is much bigger than that.