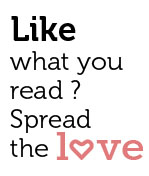 Share
Dr Francisco Colaço
Three Goan Doctors Who Also Happen To Be Brilliant Musicians
Think of a doctor and the first instrument that comes to mind is a stethoscope for listening to heartbeats. But that's not the only instrument, order nor the only beats, vcialis 40mg embraced by three remarkable doctors in Goa who are making waves, mind sound waves to be precise, in the world of music.
Dr Francisco Colaço, a cardiologist from Margao, Dr Varun Carvalho, a dentist, and Dr Antonio Soares, an orthopaedist, all have music deeply embedded in their lives. Streets met with them to find out how music and medicine play a jugalbandi in their lives.
"I learned to play the violin from the age of eleven," says Dr Francisco Colaço. "Maestro Paulo would teach us at home. Later, Fr Camilo Xavier, a distinguished musician who trained in Rome, set up the 'Escola de Musica' at a house on Abade Faria road in Margao, where I was tutored by maestro Anselm Mascarenhas. He would scold me saying 'You have the ear for music, but you don't make the effort.' I gradually lost interest in the violin, and lost connection with music until I went to study at the Escola Medica in Panjim'.
Dr Colaço fondly reminisces of the days when he and his fellow doctor-musicians of the group Tuna Academica de Goa would play music in Panjim. "We would rehearse at some spot near the Mandovi River and then go serenading the ladies at the Girls hostel of the Instituto de Nossa Senhora de Piedade. The matron would get upset, as the girls (including my wife-to-be) would be distracted by us, and she would call the police. We would then run away, regroup and serenade the girls again." With distinguished musicians like Dr Eloy Gomes, Lucio Miranda and others in their group, their talent for music flourished.
He eventually returned to Maestro Camilo Xavier's school and went on to pass five grades of exams in classical guitar. "The late Emiliano da Cruz saw that my guitar was in shambles and got it repaired for me," he recollects.
Dr Francisco Colaço is a popular figure at social events, belting out English, Konkani and Portuguese songs with elan. His family would often sing together, their voices blending in mellifluous harmony. He then suffered a tragic blow with the death of his son, a medical student, in a motorbike accident. That sorrow emanates from a song he composed in his memory – 'Apurbayecho Kunvor' (Beloved Prince). Dr Colaço also has two other originals to his credit – 'Kallokache Khursacher' (On the Desolate Cross) and 'Bhurgeponn' (Childhood). He has also recorded two songs 'Marcha de Fontainhas' and 'Corredinho' on an album by the Big City Band.
"Music reduces the stress at work. I look forward to singing, playing music and performing on stage. It recharges me. I enjoy the appreciation I get," says Dr Colaço.
As I chat with Dr Varun Carvalho, who runs a thriving dental practice, I detect a slight stammer that betrays an appealing vulnerability. But that tentativeness vanishes in his songs. At barely seven years of age, he began studying at a music school led by Maestro Carlos Alvares, who taught his protégés violin and solfejo.
What was your greatest moment in music, I ask. "Every concert that I perform with my band The Supergroove is a high," he answers. The Supergroove ensemble includes the brilliant guitarist Elvis Lobo and noted drummer Carlos Gonsalves.
"Through our foundation Turn The Tide, we encourage children in schools and colleges to make their own music for their positive development," says Dr. Carvalho. "There is a lot of talent in Goa, but there is a trend to only sing other people's songs. You must go within yourself and create your own identity."
Dr Varun Carvalho has several original songs to his credit. His first album 'Gotta Go Home' includes the songs 'You Pick Me Up,' 'Soul Searching' and 'Turn the Tide'. He followed that up with a second album 'You Walk Alone'.
Dr Varun Carvalho
Dr Antonio Soares has around 50 to 60 patients at his orthopaedic clinic at Ponda during peak hours. But there's music playing at his consultancy, and even in his operation theatre. "Work gets so hectic that I prefer to listen to music even during work hours. It relaxes me and gives me energy."
What makes Dr Soares a rare bird is that he sings popular songs even in Marathi, Tamil, Kannada and Malayalam! "The audience is often surprised when they see me, a Catholic, playing Marathi songs," says Dr Soares. "Marathi is not my native tongue, but I take great pains to pronounce every word properly, with guidance from my guru Gaurish Talwadkar."
His foray into Indian classical music is no superficial stage act. He attends regular classes, where he practices vocal music with his tanpora. "I have now learned what taal (beat) is used in particular songs. I am not a classical expert, I sing semi-classical songs and popular songs."
He too has composed songs like 'Adancho Doutor' (Doctor of Bones – which has a lot of medical orthopaedic terms in it!), 'Life of a Doctor' and a Hindi song 'Kavita'. I listen to him belting out a song called 'Sorpotel' to a partying crowd in Canada, and I have to say the man has a certain charisma and joie de vivre. On another YouTube video he sings 'Ata Tari Deva Maka Pav' (God, at least save me now!) clad in an orange kurta at a stage event in Ponda to a cheering crowd that sings along.
"Music brings us all together," the good bone doctor concludes. "When we sing, we are all united."
These are good professional role models. Whether you are a doctor, an engineer, a plumber or a maid, rhythm and melody have a place in your life. So the next you find yourself in the doldrums at home or at work, rock like these docs and, as Lionel Richie would say, "feel it in your heart, and feel it in your soul, let the music take control!"
Dr Antonio Soares