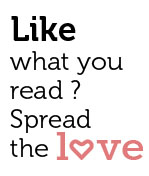 Share
Indian Glam Rules!
Bollywood's women trail blazed oomph and glamour at the Amazon India Couture Week as designers unleashed their couture collections upon the world. Goa's lifestyle writer Ethel Da Costa on the fashion moves that shook New Delhi.
I'm a fan of Guy Ritchie, clinic Quentin Tarantino and Christopher Nolan. I assume they are collectedly calm in person but unleash every aspect of their personality into their movies. Or, maybe like Rohit Bal, aka Gudda, what you see is what you get? Creative crazies have their eccentricities, both dark and funny, and Delhi did not fail to entertain me.
Back in Goa and I'm still dusting the awe off FDCI Amazon India Couture Week, with still dilated pupils and aching shoulders. Before I rush headlong into the India Luxury Style Week for men in Bangalore (Aug 12-16) and then trapeze to 6 Degree Lakme Fashion Week, Mumbai (Aug 26-30), I applaud the showstoppers at AICW who brought Delhi to her feet. Delhi may shrug off Bollywood as too loud, but boy do they love it. Glitter is the new IT, literally.
This edition of AICW2015 witnessed the highest celebrity spotting with the likes of Aishwarya Rai, Shilpa Shetty, Kangana Ranaut, Chitrangada Singh, Kalki Koechlin, Kriti Sanon, Aditi Rao Hydari and Richa Chadda ramp stomping for Manish Malhotra, Rimple & Harpreet Narula, Debarun, Gaurav Gupta, Monisha Jaisingh, Reynu Taandon and Manav Gangwani, while agile and ageless models like Carol Gracias and Nayanika Chatterjee held their own despite the breed of young ones. There is something about experience and maturity that shows in the face of confident women. Yes, I was privy to backstage antics (clearing throat and naughty thoughts), but it would be uncool to share (scout's honour!).
A fashion week is about designers in the spotlight and they rose to the couture challenge. Three designers stick in my mind for the sheer genius of their craft: Rahul Mishra, Anju Modi and Rohit Bal. I'm betting my newly acquired shoe collection of Forever 21 that Rahul is India's long race horse, what with international awards already adorning his lanky frame, and a humility rarely seen in the fashion industry. A method to madness is the mantra for long linings, and a certain inner calm to draw from is the key to creativity. Anju's exquisite colour palette spoke of an era when craftsmen where beheaded for their mastery over technique and architecture. Grace personified, this fierce artiste's work in Bajirao Mastani and Ram Leela shows off her design pedigree.
Gudda single-handedly proves everyone wrong each time he happily jig dances across the ramp to take his final bow. This man-child is from another space, reminding me of Jim Morrison in his ethos and poetry. He gave us English roses on milk white, deep black and oxblood, birds of paradise and I simply cannot get over Gudda's exquisite hand-crafted rose mufflers.
AICW2015 indeed had its trend moments and as I happily predicted, Royal Grape is the new black, Orange is the new silver and Gold is firmly here to stay. Gold in oxblood is on every Indian bride's wish-list, though Manish Malhotra brought on rich burgundy as his bridal couture palette and had Aishwarya Rai no less dazzling in it. Her first ramp appearance after five years had paparazzi and socio-rati swooning. Straying from his traditional Indian representation, Manish surprised us with his western silhouettes, taking liberal influences from the 1950s, with Indian embellishments.
Every unsung master craftsperson whose work was applauded through his designer's collection has such command over India's rich embroidery techniques, weaves and fabric texturisation.  These are details you don't see on international fashion ramps increasingly devoid of their country's heritage, and now borrowing heavily from India. These are moments when you are proud you are an Indian. There were accessories worthy of fashion following—chic fairy ear cuffs, butterfly wrist bands, spike clutches and headbands, and roses celebrated in every hue, shape and species.
An interesting addition was every designer's refreshing attempt to present a strong line on men's wear. It makes me sharpen my claws to watch what the upcoming first men's fashion week in Bangalore has to showcase, initiated by designer Ramesh Dembla with Bollywood's macho male himself, Akshay Kumar as brand ambassador of the India Luxury Style Week. At AICW2015 Varun Bahl, Sabyasachi and Manish went to town with it, paying detailed attention even to their shoes. Nice.
By the way, have I said enough thank yous to Christian Louboutin? Isn't it time for Manolo Blahnik to look at India for collaboration? Sharp silhouettes, structured jackets, trench coats and natty waistcoats in colours that would make their mommas blush—who needs boring blacks or dowdy men—these designers presented eclectic design motifs and embroidery encoding a contemporary femininity for the modern man. Why should women have all the fun! Seeing a market for expansion, Manish shared plans for his brand's much-awaited stand alone men's boutique in Delhi this winter. Like a male queen said to me "Late, but it's about time, no?"
Not that Delhi did not have her share of gate-crashers, pile-ons and front row bitching fests, but what would fashion weeks be without them. Here's to loving being in the middle of it all. Mysore Fashion Week is around the corner in September, darlings, followed closely by India Beach Fashion Week Goa in October.
Ethel  Da Costa
: Is a Goa-based award-winning Fashion, Lifestyle, Music writer-journali
st, Radio Head, Creative Entrepreneur, Media and PR Consultant, Stylist, commentator and columnist of all things political and socially incorrect. She's worked with Femina, The Times of India, Radio Mirchi 98.3FM, the International Film Festival of India, OHerald Publications among others.  Founder, Creator of
Think Geek Media Entertainment
(a label for Music, Fashion, Lifestyle, Media), she is passionate about music, fashion and travel.
Email
: 
etheldacosta@gmail.com
Websit
e: 
http://about.me/etheldacosta