The Corner
This Valentine's Day escape to Goa for one of the most romantic holidays with your beloved.
---
Conducting His Way To Musical Perfection, This Maestro Mesmerises Goa
---
Mother, Grandmother, Great Grandmother And Gentle, Loving Soul
---
Words can't express my deep gratitude to all the people who put this amazing show together.
---
Trailblazers of Goa: Passionate People Who Make A Difference  Goa's Own Playwright Shines Before Antonio Costa, The P
'Living with Pythons' is a nationwide initiative kick started in 2017 by Nirmal U Kulkarni,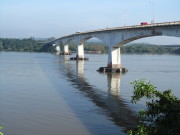 You Don't Need a Drone Here
Tyred chillies and mussel fridge magnets.
Habanero saw a flavorsome opening night with cheerful faces and exquisite food.
Shilpa Mehta Sharpens The Cutting Edge of 21st Century Learning
No Posts Yet