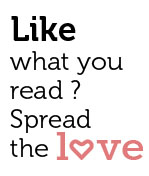 Share
Wife, Mother, Grandmother, Great Grandmother And Gentle, Loving Soul
Some of our readers may have noticed that we took a break this past week from our series, "Trailblazers of Goa: Passionate People Who Make A Difference" – our weekly photo essay and Q&A session with those in Goa who break barriers, pave new paths and inspire others with their example. The reason for the break is the passing of Frances McCloskey-Hanley, beloved mother of noted photographer Eugen Hanley, who, along with his long-time partner Hilary Lapedis, produces our Trailblazer series. This past week, Eugen travelled back to his hometown of Limerick, Ireland, to pay his last respects to his mother.
In lieu of this week's Trailblazer story, we would like to use this space to say a few words about Frances McCloskey-Hanley. Born to Catherine & Clement McCloskey on Oct. 2, 1929, Mrs. Hanley was one of nine children, and upon her death on Jan. 15, 2017 was the last surviving member of the McCloskey family.
Mrs. Hanley met Patrick Hanley on Tuesday, Aug. 8, 1946 – the beginning of a 70-year love affair that fulfilled the vow, "till death do us part." They were married on July 11, 1951.

"Our love together will stay with her children, grandchildren, and great granddaughter. For me, her love knew no bounds," said a deeply bereaved Patrick.
After several miscarriages and a stillborn child (Mary, who lived for 30 minutes), Frances and Patrick adopted Eugen in 1959. They went on to have four further children of their own, Gerard (1960), Pat (1964), Edel (1965) and Frank (1970).
Mrs. Hanley, an avid gardener, was deeply devoted to charitable pursuits and the Catholic Church, where she served as a bell ringer and Minister of the Eucharist. She spent her entire life in the city of Limerick (of Angela's Ashes fame), where she was known and loved by all. Her primary pursuit was running a hectic household and raising her children. But she and her husband were also avid cyclers, travelling the entire length and breadth of Ireland on bicycles, traversing as much as 100 miles a day.
"She was an extraordinarily kind woman," said Eugen of his mother, who clearly was something of a Trailblazer herself. She will be sorely missed.