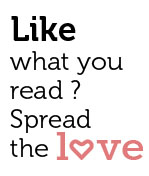 Share
Trailblazers of Goa: Passionate People Who Make A Difference
Mission Paradise: Shilpa Mehta Sharpens The Cutting Edge of 21st Century Learning
It takes one dynamic woman with Shilpa's vision to turn school into Paradise Found
EDITOR'S NOTE: Welcome to this edition of the Goa Streets' series "Trailblazers of Goa, vialis 40mg " featuring awesome photos and interviews with those in this delightful state of ours who break convention, obliterate barriers, create new realities and inspire us to greater heights. We have asked each of our Trailblazers the exact same 5 questions, including who they'd invite to a party if they could invite any 5 people, living or dead, what they'd change about Goa if they could be King or Queen, and what their secrets are. Check out Shilpa's answers below, and her brushes with a Philippine rainforest and John Travolta! Trailblazers of Goa pictures have been taken by noted photographer Eugen Hanley, with words by long-time writer and world traveller Hilary Lapedis.
Do you remember when your parents told you that school days are the best of your life and you hissed a vaguely audible 'whatever' in their general direction? Shilpa Mehta's Paradise School really is, well, paradise. The beauty of Paradise School lies not only within the thoughtfully refurbished two-story Indo-Portuguese villa but also within the ethos and energy of staff and students. Going to school is rarely energizing but as CEO of Paradise School, Aldona, Shilpa has created a Hogwarts' Academy for magical digital learning.
Shilpa is no shirker from hard work. As a journalist and presenter of the Lonely Planet television show, she travelled the world, exploring new cultures and locations. Today, the world is coming to Shilpa. Her self-motivation is echoed in her educational philosophy of individualised, digital-based learning. Going from my visit to Paradise School, I only wish for a time-travel machine so I, too, could be a student there.
Shilpa's "re-invention" and journey beyond domesticity happened in Goa, where she found the freedom and possibilities endless. As a "full pedigree Gujarati" raised in North London, she found coming to India 'revitalizing'. Shilpa, the educational entrepreneur was born.
First, in South Goa, Shilpa found her "single mothers' clan". She enjoyed the freedom of an outdoors life and the liberation of a communal Goa that was lacking in claustrophobic London. "I potty trained my daughter on the beach," she glows. She established a primary school in South Goa and on her move to the north, Shilpa set about her true mission. Paradise School provides a Cambridge-affiliated education based on the internet learning methodology pioneered by the Ted-Prize winner Sugata Mitra, whose famous "Hole In The Wall" experiments with New Delhi's slum kids inspired the book that inspired the movie "Slumdog Millionaire." Mr. Mitra recently came to Aldona, Goa to inaugurate Shilpa's vision of Paradise!
"Communication is a big one for me", opines Shilpa. Coming from a broadcast background, she is adamant in wanting students to be able to stand in front of people and be confident enough to thoroughly articulate their views. In this digital age, this is paramount. Shilpa walks the talk. Her relaxed and confident demeanour never smacks of arrogance, rather, a clear sighted vision of what she wants to achieve and how she is facilitating her students to reach similar goals. "I believe that education should raise your self-esteem so that you can express who you are." She adds that she would love to give girls their confident voices. "That would be a fantastic legacy if I could create that environment."
Shilpa's inner calm and outer energy shine through. She is truly one woman on a mission. Mission Possible!
Shilpa, you make a difference!
What inspires you about Goa?
Shilpa Mehta: I love the interplay between the village atmosphere of Goa with its sassy modernness. It really is a melting pot of ideas and cultures. There's Avant Garde and traditional all mixing together, and peacefully so. The Goans are amazing especially. I have made many deep and lasting bonds with Goan families – based on mutual respect, understanding and trust. Old school values which mean a lot in today's transient world. I feel very lucky to live here – to have so many wonderful elements at play. Plus my daughter is happy here.
If you could become King or Queen of Goa, what would you change about it?
Like most people I am concerned about the environmental destruction of Goa and the over rampant construction and commercialisation of its scenic areas. I am particularly sad about the huge highway that's ripping through Galjibag in South Goa, destroying some of the most beautiful countryside I have ever seen. If I was Queen of Goa I would definitely preserve the natural heritage of this unique state. I'd also ban busloads of boys and men coming to ogle women on the beaches. I'd make sure Goa was a totally female-friendly place, on all levels. I'd also make it easier for our international visitors to get visas to live or work here!
If you could throw a party and invite any 5 people in the world, living or dead, who would they be?
• Carl Gustav Jung (the Godfather of Psychology) because I'm fascinated by his ideas about the human psyche and the inner spiritual journeys we go on.
• Oprah Winfrey because she is the Goddess of Broadcasting and has carved an amazing career for herself by being true to herself.
• Madonna because she's a fighter. I admire her chutzpah to take risks above and beyond what's normal.
• Tsunesaburo Makiguchi, founder of the Sokka Gaka International, which is the organisation of Nichiren Buddhism. I would ask him how he turned his educational reforms into the largest global religion promoting world peace today.
• My Dad, Shelley Mehta, because he passed away recently. He shaped my intellect and thinking so much – I know he would love to come to a party like this 🙂 We'd talk till the sun came up, putting the world to rights.
What drives you in life?
I'm driven to make a difference and challenge the status quo to create something more evolved. I'm passionate about positive change. I love exploring my potential and encouraging the potential in others so it's probably no surprise I'm involved in education. I see how things could be, and go for it. I have a fire that burns inside that doesn't let me rest! I believe in the human race and what we can achieve together!!
What are your hopes and dreams for Goa?
I hope Goa can set an amazing example to the world – of genuine multiculturalism and the ability to incorporate many different nations into one. Also to lead the way when it comes to education, tourism, sustainability, ecology. We have a prize jewel here. Wouldn't it be great to show the world how it's done? With inspired vision and leadership, Goa could become a model state of how communities should look – creative, diverse, innovative and game-changing.
Please tell us a secret or some secrets about yourself?
When I was a Lonely Planet presenter for the Discovery Channel, I was helicoptered into a remote Philippine rainforest to meet a tribe who had never met anyone from the West before. We were meant to eat bat stew but they couldn't catch one – so we had tuna instead and had to pretend.
I once interviewed John Travolta and found him to be the most charming person on earth.
I am quite fearless. I believe anything is possible.
For for more information on Paradise School, click here.
Click below to read about our other Trailblazers.
Diviya Kapur
Colin D'Cruz
Photographs Copyright Eugen Hanley