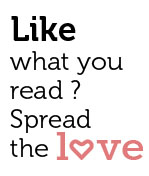 Share
This Valentine's Day escape to Goa for one of the most romantic holidays with your beloved.
Escape to a paradise where beautiful tropical landscapes harmoniously blend with contemporary luxuries. This Valentine season, your ideal stay awaits you at Park Hyatt Goa Resort and Spa. With our Valentine's Day offerings, romance has never been so luxurious.
Rejoice and celebrate the season of love, as you experience personalized luxury and thoughtfully curated experiences amidst idyllic surroundings. Stay with us, dine at one of our award winning gourmet restaurants, indulge in the sensual Red Wine Ritual at Sereno Spa or simply take a romantic stroll on the Pristine Arrosim Beach as you watch the sunset – the possibilities are immense and unique when you choose to celebrate with us at Park Hyatt Goa.
Red wine Ritual
Indulge in this luxurious wine ritual scrub designed to gently polish your skin to a rosy glow. It contains powerful anti-oxidants from red wine, grape seed oil, vitamin E and other therapeutic ingredients making this an incredibly healing, anti-ageing body scrub. This luxurious scrub is followed by a relaxing wine mask containing polyphenols and natural vitamins to fortify your skin's natural defense. The rejuvenating ritual concludes with a Red Wine extract enriched cream massage that provides powerful anti-oxidant protection for the entire surface of the body and at the same time penetrates to strengthen and repair connective tissue.
The exquisite and luxurious Red Wine Ritual will be available all throughout February 2017 as a Valentine Special
Price: INR 7500 plus taxes per person Duration: 2 hours 15 min
Dine under the stars at Palms
Woo your loved one with the most exquisite celebration of your love this Valentine's Day. Enjoy an exquisite five-course dinner with unlimited premium beverages and sparkling wine, under the stars with the sound of the waves filling the air with an aura reserved only for special moments. For a more intimate dining experience, choose our private cabanas on the beach.
Date & Time: Tuesday, 14th February 2017, 7:00 pm onwards.
Price: INR 8,100 plus taxes per couple at Palms restaurant.
INR 11,000 plus taxes per couple at the Jetty overlooking the lawns and beach.
INR 21,000 plus taxes per couple at a Cabana by the beach
.
To know more about our Valentine's Day celebrations, please call +91 9923207054 or write to parkhyattgoa@hyatt.com.
About Park Hyatt Goa Resort and Spa
Nestled along the pristine Arossim Beach and 15-minutes away from the airport, Park Hyatt Goa Resort and Spa is a charming Indo-Portuguese village housing 248pousada-style guestrooms and suites. Set within 45 acres of landscaped gardens with glimmering waterways and lagoons, the resort is a perfect reflection of the character and vivacious heritage of Goa. Park Hyatt Goa Resort and Spa offers a selection of prized restaurants and superlative culinary experiences, an award-winning spa, one of the largest swimming pools, picturesque function spaces and 'Camp Hyatt' for young guests. Coupled with gracious and personalized service, the experience at Park Hyatt Goa Resort and Spa is impeccable. For more information and reservations, visit www.goa.park.hyatt.com