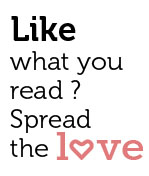 Share
Trailblazers of Goa: Passionate People Who Make A Difference
Standing Tall Before His Orchestra
Conducting His Way To Musical Perfection, This Maestro Mesmerises Goa
(He's the Creator of the Stunning Ketevan Music Festival Held Amid The Sanctuaries of Old Goa, Held This Year From Feb. 10 – 20)
EDITOR'S NOTE: The Goa Streets series, "Trailblazers of Goa: Passionate People Who Make A Difference" features awesome photos and interviews with those who break convention, obliterate barriers, create new realities and inspire us to greater heights. We have asked each of our Trailblazers the exact same 5 questions, including who they'd invite to a party if they could invite any 5 people, living or dead, what they'd change about Goa if they could be King or Queen, and what their secrets are. This week's Trailblazer is Santiago Lusardi Girelli, a visiting musical conductor and professor from Argentina and Spain. He is the creator of the Ketevan World and Sacred Music Festival, arguably the most stunning and unique musical event on the sub-continent. It will be held in Old Goa this year from Feb. 10 to 20. Trailblazers of Goa pictures have been taken by noted photographer Eugen Hanley, with words by long-time writer and world traveller Hilary Lapedis.
Musician, composer, conductor, philosopher, music festival co-ordinator doesn't come close to describing Santiago Lusardi Girelli. With his long, black hair trailing wildly, Santiago looks like your pin-up rock star and yet is anyone but. When other young boys at the music conservatory in Argentina were hooked up to their amplifiers and speakers, banging out loud tunes on their electric guitars, the young Santiago played meditatively with his classical guitar. A true maestro of classical Western music, his interests include philosophy, meditation and religious enquiry. It's not an overstatement to call him a Renaissance Man.
And now Santiago holds the Western Music chair: one of the five chairs that form part of Goa University's Visiting Research Professor Programme. Whilst holding seminars and workshops for students at Masters level and above, he has somehow found time to establish the wonderfully unique 'Ketevan World and Sacred Music Festival', held at Old Goa. This year, from February 10thto the 20th, the second of these astounding collaborative events will be held.'The Ketevan World and Sacred Music Festival' combines musical traditions from the West and the East, with incredibly moving, acoustically unique performances inside the sanctuaries of Old Goa. The festival is named after Queen Ketevan, a 17th Century Christian martyr from Georgia whose relics were discovered in the Augustinian convent of Our Lady of Grace in Old Goa (the convent is one of the venues hosting festival performances).
Santiago has long been a professor and musical conductor in Seville, Spain, and he is the founder of the Seville Chamber Choir and Orchestra. That's in addition to his extensive work bringing musicians together from around the world. Originally from Argentina, he spent quite a bit of time in his youth with a priest named Jorge Mario Bergoglio, who went on to become Pope Francis.
It's clear that his mission is to nourish us with his musical talents whilst encouraging us to question our philosophies and cultural identities. Through his work with talented musicians who are visiting Goa from Spain, India, U.K and Germany, amongst others, Santiago leads us on a journey to discover what it is to be "beyond culture, races and religion" and to "surrender into the beauty of music." This remarkable man manages to cross the boundaries of geography to integrate us all into his wonderful world of music, philosophy and religious experience.
Santiago never stops working and pondering how music can act as a medium through which cultural barriers can be traversed. Next month, he is opening the Research Centre for Arts and Music in Panjim. This will be "the physical materialization of Ketevan". So now, we won't have to wait for Ketevan each February, Santiago's brilliance will be available year round.
Muchas gracias Santiago. You make a difference!
What inspires you about Goa?
Santiago: Actually, for me the most inspiring thing about Goa is that I'm unclear as to where I really am; Goa could be located in South America as well in Portugal, in the coast of Africa or as it is, a part of India – it could be any place in world. The Goan eclectic multicultural colours and its dialogue with the green and all the traditions transports me to that feeling of living in a kind of Kairos, a time out of time – a place out of place.
If you could become King or Queen of Goa, what would you change about it?
For sure I would focus on three things which I consider urgent for this place. First of all, I would work hard to keep the nature clean yet natural; second, I would create museums, theatres and parks; third, I would build art centres for all- children, youth and adults. I really believe that arts education (including music of course) is the best path for creating a new awareness to understand one another and coexist; all the rest may come if we get this…
If you could throw a party and invite any 5 people in the world, living or dead, who would they be?
No doubt of this, I would invite the 5 titans of human history: Buddha Gautama for his compassion and his mental freedom, Jesus Christ for his open heart and total surrender to the cause of love, Mohammed for his temperance and accurate vision, Krishna for his strength in the struggle for justice and finally Moses for his immense trust in God and in his dreams as well as for keeping his faith up to the very end.A long talk with them would be, for sure, the best party you can have.
What drives you in life?
Three big concepts: Truth, Goodness and Beauty
In the search for beauty and truth we are philosophers,
In the search for truth and beauty we are artists,
but when we glimpse truth and beauty in goodness,
we move into the abyss of mysticism.
What are your hopes and dreams for Goa?
Sometimes when I think about what could happen to this beautiful state in the next ten or twenty years, I´m afraid that nature and culture might get completely spoiled. My dream is to recover the balance between human civilization and Mother Earth: I hope we can finally discover the path for a sincere and healthy dialogue.
Please tell us a secret or some secrets about yourself?
I never doubt if something can be done; If you can focus on something, for sure you will be able to move in that direction and make it happen. The horizon only exists in the eyes of those who are looking but it's not a real thing. Climb a mountain and you will realize that it moves and if you keep on going higher, suddenly the horizon disappears and you only find an open sky!
For more information about the Ketevan World and Sacred Music Festival, click here.
Click below to read about our other Trailblazers
Maria Isabel de Santa Rita Vas
DiviyaKapur
Colin D'Cruz
Shilpa Mehta
Subhodh Kerkar
Photographs Copyright Eugen Hanley