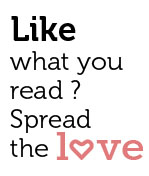 Share
Trailblazers of Goa: Passionate People Who Make A Difference
His Name Is Prince, But He Is The King Of Tiatr
The Zaniest Guy In The Goanest of Art Forms
EDITOR'S NOTE: The Goa Streets series, "Trailblazers of Goa: Passionate People Who Make A Difference" features awesome photos and revealing interviews with those who break convention, obliterate barriers, seize new opportunities and inspire the rest of us. We have asked each of our Trailblazers the exact same questions, including what they'd change about Goa if they could be King or Queen, who'd they'd invite to a party if they could invite any 5 people, alive or dead, and what their secrets are. This week marks our 10th edition of the Trailblazer series, and we're thrilled to feature Prince Jacob, the monarch of Tiatr, or Konkani theatre, in Goa. Trailblazers of Goa pictures have been taken by noted photographer Eugen Hanley, with words by long-time writer and world traveller Hilary Lapedis.
It's not every day that a transplanted Londoner like myself gets to meet theatrical royalty, and my encounter with Prince Jacob certainly lived up to expectations. Actor, producer, director and radio broadcaster, the Prince has delighted Konkani-speaking audiences with his own Prince Jacob Productions for over three decades. His unique blend of comedy, music and drama in this most Goan of art forms makes Prince Jacob the ruler of tiatr.
Born with a longer if less regal name-Miguel Jacob Carmo Luis Fernandes-he was bequeathed the princely title by a pandit of Konkani literature and Jesuit priest, Father Antonio Pereira, who quite literally crowned him with, yes, an actual crown. Thus was created 'The Comedy Prince of Goa', in 1982. Since then, no other performer has removed that crown. Born in Margao, South Goa, he has made generations of Konkani speakers roar with laughter at his comic antics.
"I am hungry for more innovations," Jacob proudly reveals. Not content in simply replicating others' tiatr productions, he is inspired to push the theatrical form. In his self-translated Konkani adaptation of the Marathi play 'Sahi re Sahi' play, he has one actor play 4 different roles. In another of his performances, the star is a dog. "I am an artist, I have to educate my audience. Through entertainment I can do a lot of good things."  His tiatr 'Patkam' ('Sin') raises awareness of physical disability, pointing out that it need not stop people from achieving their life goals. His works juxtapose seriousness with comedy. "If you preach, the people don't like it so I use comedy."
Tiatr is a distinct form of musical theatre that is specific to Konkani speakers. Originating in the 19th century, the first tiatr was performed in Bombay (the name comes from the Portuguese 'teatro'). The original tiatrs allowed expatriate Goans who had moved to Bombay for work to keep in touch with their homeland. Since its inception, tiatr has enjoyed success wherever there are Konkani speaking communities, especially Goa, Mumbai and the Middle East. Prince Jacob Productions has played all of those places. A distinctive element of tiatr is that its narratives centre around social, religious and political themes that are issues of the moment.  Music is integral, with a live band backing the songs which break up the various acts of the drama. Jacob (he graciously allows me to drop the regal title) proudly speaks of his productions' up-to-the-minute music, with lyrics about the latest events in Goa as varied as road accidents and the misuse of political power.
The prince talks about his early years with pride, saying, "I was a handsome guy." Recalling his start in tiatr, Jacob caught his first break as a child of 13 in 'Rosario Dias' "Chuk Havem Adharli" – 'I Made A Mistake'. Clearly, casting the young prince in this role was no mistake! Later, his teacher, Fatima Rebello, nurtured Jacob's yearning to perform, ferrying him to elocution contests the length of the state. A star was born. Honing his skills first with notable Goan directors, he began his own company in 1985 and to this day, it's going strong with his brother Humbert as his comedic sidekick.
Tiatr today is celebrating its 125th year and Jacob has just been recognised by the Goan Department of Arts and Culture for his contribution to the art form. His hope is for more tiatr venues in Goa.  He and his company mainly perform in Margao at Ravindra Bhavan. His current show, 'Padri' ('Father') holds the record for being the longest running tiatr at a whopping 350 shows.In view of the paucity of auditoria available, this April and May will see Jacob performing in the open air in the villages. "That feeling (of performing outside) is a wonderful feeling."
Prince Jacob has won many awards for directing. He has acted in 10 Konkani films and is a radio broadcaster on Radio Big FM. His philanthropy has helped many people, including children needing operations and victims of road accidents. Using the platform of his performances to collect on others' behalf, this prince of tiatrists ensures charity, education and entertainment reign in his court,often collecting up to Rs 40,000 in charity from a single performance. "Let's bring joy into someone's life." Prince Jacob, you certainly do.
And you make a difference!
What inspires you about Goa?
Prince Jacob: Humbleness. Down to earth people.
If you could become King or Queen of Goa, what would you change about it?
The concrete jungle. Height should not go above the first floor of buildings.
If you could throw a party and invite any 5 people in the world, living or dead, who would they be?
1) Pope Francis– He is simple and straight forward.
2) A politician so I can tell him that Goans are peace-loving people. Do not divide us in the name of religion.
3) Barack Obama– He handled America very well.
4) Mother Theresa– Come back again we need you.
5) Lady Diana– Graceful and beautiful.
What drives you in life?
We have no communal rights. I want to help change that and create a better world for all of us. I hope and pray we realise that, in the end, we are all the same.
What are your hopes and dreams for Goa?
I want a Goa where all religions, and the rights of all people, are respected. And more tiatr venues, of course!
Please tell us a secret or some secrets about yourself?
If I tell, it will no longer be a secret!
Acknowledgment: Huge thanks to Luis and his team at Hospedaria Venite for letting us use his fabulous restaurant in Panjim as a location for our photo shoot!
To read about our previous Trailblazers, click below.
Maria Isabel de Santa Rita Vas
Photographs Copyright Eugen Hanley