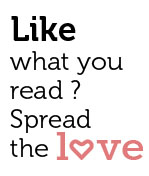 Share
How a once sleepy 'connector' road is becoming a destination in itself
If it weren't for the British Empire and Indira Gandhi, this success story might never have been told.
You see, when Goa was chosen as the venue for the 1983 Commonwealth Heads of Government Meeting – a huge honour at the time – the Indian prime minister didn't want the visiting dignitaries to spend an eternity to get from the airport to the summit at Fort Aguada. Thus was born CHOGM Road, connecting Porvorim with the North Goa beach belt, as a convenience for the visiting heads of government from the former territories of the British Empire.
Visitors, especially foreign ones, mostly assume the word "chogm" belongs to some exotic Indian tongue. But no, it is in fact the acronym for Commonwealth Heads of Government Meeting. And it wasn't just the presidents and prime ministers in Goa for the weeklong summit who benefitted from this shortcut. For the past 32 years, Goans and visitors alike have used it to get to the beach.
Now, this one-time "connector" road is fast becoming an extraordinary destination of its own. New businesses – including some of the finest shops and restaurants in the state – are popping up, and land values and rents are rising rapidly.
The addition in recent months of some notable newcomers – Koyla Restaurant, Café Basilico Bistro & Deli, Freedom Tree Home Store, Saraya café/gallery/guesthouse, Once Again Salon, Poshak store, Cremeux Bakery, Naivedhya Restaurant and, most recently, Jáshn Indian Kitchen Bar & Lounge – underscores the speed of the transformation. If you go back more than a couple of months to the past two or three years, the newcomers also include Kudos Restaurant, Global Shore Restaurant, Glow Salon, the Backyard Bar & Restaurant, the Paperboat Collective store, Maracas, Matsya Sagar and Bhojan restaurants, Baker's Street and Carasid bakeries, and of course, Goa Streets, the News & Entertainment weekly you are reading now.
Add to that some of the establishments that have been around a while longer – the Rust and Saudade furniture stores, Maple Leaf supermarket, Angel's Resort, and Viva Delhi restaurant, with its delicious Indian and Western offerings (as well as a highly professional catering service featuring live counters) – and you get a complete picture of a gentrified, bustling  sphere.
Rust
"A city grows by the roads it makes," says Richa Narvekar, an urban planner. "As the movement on the roads become more frequent, it's only a matter a time that that space will claim its own identity".  This is exactly what's happened to CHOGM Road, which is not only attracting builders, businessmen, entrepreneurs and residents, but also tourists, a word that often makes local residents cringe, but is synonymous with profit to those in business.
"It's restful and peaceful, and for businesses like ours it's perfect," says Latika Khosla, whose beautiful new home store Freedom Tree has recently opened its doors to the public in the quiet village of Sangolda. "When you go to a home store, you need leisurely time and space to explore what you need, and our space caters to just those needs," adds Latika, a well-known designer.
Just across the street from Freedom Tree is Rust, another wonderful store carrying gorgeous home furniture along with other offerings, including a stunning fashion collection from the designer Pudu.
Some business owners on CHOGM Road fear competition from newcomers. But most likely their concerns are misplaced. The district, after all, is a growing pie, and as more establishments and customers appear, the area's growth should bring more revenue for all.
So when new restaurants like Koyla, serving up "ethnic Indian" food, or Kudos, with its yummy pizzas and sizzlers, Foxes Fiesta, suddenly arise, old timers like Navtara, Picnic or Florentine need not worry – as the newcomers' presence simply brings more patrons to the area. The Backyard, with its grooving Saturday night parties with live music (a favourite destination for ladies, by the way), and the Paperboat Collective, with its curated mix of handcrafted designer products, do the exact same thing: help complete the transformation of CHOGM Road into a Goan hotspot.
Speaking of hotspots, one notable one is Saraya, an entirely unique concept in Goa – an art gallery, café, and bed & breakfast rolled into one. There are tree houses and mud huts and live music and artistic renditions in every corner. The pizzas, sandwiches and aloo parathas are also worth checking out!
Freedom Tree
The rise of CHOGM Road has certainly not been lost on authorities, who have taken it upon themselves to institute some welcome improvements – including sidewalks, fresh pavement, roundabouts and attractive new street lights. Their plans to widen CHOGM Road have been met with fierce protests from businesses and residents who stand to lose property.
Speaking of residents, the road's transformation has not been greeted happily by all. The area, after all, has long been an oasis of tranquillity boasting wide paddy fields, peacocks and gorgeous old Indo-Portuguese houses (Goa Streets is in one of them). Yes, many of these things still exist, but locals often feel the zone's character is being lost.
"Outsiders are taking over this place," said one disgruntled woman who asked that her name not be used. "We want things the way they were."
To be sure, it's not the first area of Goa that has seen this kind of transformation, and it won't be the last. Happily, however, the one taking place on CHOGM Road appears to be respecting the region's harmony and serenity. Calangute it is not.
The prime ministers and presidents for whom it was built were here for just a week 32 years ago. But the road's legacy is proving to be grand.
The Goa Streets Office
Saraya