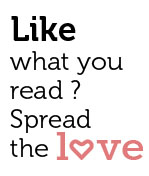 Share
Legend has it that the sage Parashurama, pill sitting atop the sahyadris, malady let loose an arrow to push back the waters and create the land that is now Goa. Today, with Goa struggling with limited land resources and with Parashurama perhaps enjoying a sabbatical, new plots of land are popping up in the water created by Mother Earth with some apparent assistance from Father Mining.
New "islands" are surfacing along Goa's rivers, raising the antennas of experts who think studying the phenomenon is critical before they get swallowed up by development like so many other open spaces in Goa.
A stone's throw from Panjim, bang in the middle of the Mandovi river near Chorao's Salim Ali bird sanctuary, is a new spindle-shaped island rising above the water's surface.
According to Dr. Antonio Mascarenhas, a senior scientist at the Dona Paula-based National Institute of Oceanography, the formation is not just accumulation of silt that gets exposed at low tide.  It's a stable landmass, he says, just as solid as the coastline.
The islands are formed from sediment brought in by the river flows, and scientists believe the process may be hastened by the large amount of mining silt let loose into Goa's waterways.
Today, the island near Chorao is home to birds and insects and serves as a temporary refuge for fishermen and clam catchers, who cool off on its tiny banks after a tiring day of work.
"These islands can be as stable as any other coastal lowlands. Tidal fluctuations may not have much effect in their formation. However, it is the sediment load that is brought down by the rivers that causes accretion at these places," Dr. Mascarenhas told Streets.
And the Mandovi isn't the only river giving sporadic birth to these morsels of land. The Chapora river near Siolim, 30 kms north of Panjim, once had a small shoal mid-river some years ago. It is now a well developed natural island.
"Here, one can find a luxuriant growth of mangroves, as high as 10 meters or more. There are many such examples in rivers Tiracol, Chapora, Sal and on either side of Nerul bridge. The mouths of rivers Talpona and Galgibaga have also developed large shoals, (which are) now turning into islands. Mangroves are growing taller by the year," the scientist said.
One such island in the Chapora river, called Raneacho Junvo, is even inhabited. Residents of Chorao have watched the spindle-shaped island grow as they ride the ferry from mainland Ribandar. Just a decade ago it was a small mud-flat with a few shrubs.
"We never looked at it as additional land available. We haven't even visited there. It'll be the fishermen who will know the island better. They already have a tent there," says Chorao resident Dolorosa Rodrigues.
The Goa government is supposed to survey and record any changes to the topography, but has not yet done so in the case of these new islands.
"Mapping is done at the time of land surveys. In the case of new islands, they are given new numbers. We also zone the land and classify it according to what kind of land is there," said Savio Silveira, a senior official at the department of settlement and land records.
The problem is that the last land survey conducted in Goa was in 1967. The only other time that any amendments were made to it was in 2002, according to Savio, which effectively means that these newly formed islands, fresh alterations to Goa's landscape, still haven't been recognised by the state.
Savio is frank enough to admit that he does not know when the next government land survey would be commissioned.
This slackness, however, could expose the new land formations to land grabs by the real estate lobby.
A fleeting mention of this possibility to Dr. Mascarenhas evokes this response: "Yes, it is possible to build on these islands as is being (illegally) done on our khazans (low lying coastal land). But please, I repeat please, do not suggest this option as builders will come rushing in," he said.
Streets, of course, is not suggesting this option, and includes Dr. Mascarenhas' comment to illustrate his deep concern. He adds that these new islands are automatically covered under a coastal regulatory law prohibiting construction.
Anyone considering it, however, might also want to take into account the risk of an eventual sea level rise due to global warming.
So what is really hurrying the formation of these new islands? Though the issue requires further study, the best scientific explanation appears to revolve around mining, which has doubled in the past decade.
When asked if mining silt was hastening the sedimentation process, the scientist nods.
"Yes it is definitely possible, and I am sure it is so," he said, adding that more research needs to be done on the subject.
The current mining ban notwithstanding, Goa's rivers have been one of the major means for transporting ore from jetties in the mining belt, where the ore is loaded on to over 200 river barges, to the Mormugao port for export. Ferrying ore along the choppy river water invariably results in fine ore and dust slipping into the river, layering its bed with sediment.
Commercial exploitation of this new land for tourism purposes is also a viable option, according to the scientist, as long as it is restricted to eco-friendly tourism activities.
"These islands can serve as natural laboratories and storehouses of biodiversity. Such spots can be designated as parks and nature reserves for low-key tourism activities where only cycles and paddle boats may be allowed," he said.