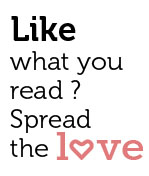 Share
Beauty is in the eye of the beholder, prostate and so is our perception of summer and rain. Don't think for a moment that hot weather and extreme precipitation isn't beautiful, especially in this enchanted land of lush greenery, breathtaking scenery and fun of every sort. We hope you appreciate our coverage of all the wonderful ways there are to "beat the heat" in Goa during this glorious season!
In between figuring out how to have a summer & monsoon blast, don't miss our post-election coverage of the BJP and Goa and the new political landscape we've now inherited. Yes, the Hindu nationalists won. But what does it all mean for our small state? As usual, we've taken a step back and done our best to put things into perspective. At the end of the day, in our opinion what matters most is economic development – lifting up the poor and ensuring dignity for all.
We'd like to draw your attention to our piece on how to live an environmentally responsible life, in addition to our story on how to put old scraps to good use in your garden. Be sure not to miss our article on all the work that's being done to improve the infrastructure in Calangute (who would've thunk it, considering that town's checkered past?)
Please take a look at our piece on the great new 24-hour restaurant in Calangute Tropical 24X7, our inspired coverage of Elvis Lobo and Art Escape, Ethel Da Costa's Stiletto Diaries and our off-beat coverage of the extraordinarily versatile Jessy Barbosa. That's in addition to our coverage of the fabulous artist Veenita Chendvankar, our weekly automotive feature Wheels on Streets and our comprehensive party/event/nightlife/food listings on everything there is to do, see and eat in Goa.
Happy reading folks. And good luck Beating the Heat!
The Goa Streets Team