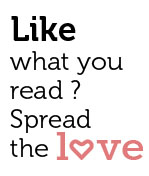 Share
SATIRE
The new mantra of governance
Eyebrows were raised all over the State of Goa on Wednesday when Chief Minister Mr Hardehar Puroikar suddenly fired his "yes-men" Cabinet in a major reshuffle?appointing in their place a motley crew of astrologers and godmen promising solutions to everything from mental tension to undersized sex organs.
"The State has lots of problems and I need some magic to help me solve these issues, treatment " he told reporters as he sipped a tea at his favourite roadside stall in Panjim.
"I am fed up of all my MLAs. For every silly thing they come to me. They don't do their homework. I have to speak on their behalf so much in the Assembly, that I have a sore throat."
At a press conference held later, the CM announced that Mr Pandit Laloo Sharma will be Home Minister and Miya Zakir Hussain will handle the Finance Department.
"Pandit Sharma has lots of experience in love, marriage and divorce. He is a gold medallist in solving all kinds of problems of childless, mental case, nightfall and all. He can solve the garbage problem and global warming in 14 hours. He will also do fengshui for all the loss-making government offices," he assured the baffled public.
"Miya Zakir Hussain can solve all money problems, so he is Finance Minister. This mining stoppage has messed up my schemes of cheap tablets for students and cheap petrol for adults. I need some mystical powers to generate funds. Miya Hussain can take care of financial problems, vashikaran and also syphilis and gonorrhea."
Mr Puroikar opined that these and other new ministers, who include Mr Jyotish Bhukamp and Mr Bihari Baba, shouldn't find it difficult to transition from their current sleazy lodges to the halls of the Secretariat.
"What's the difference between the two places of work?" he asked.
An earlier advertisement of Tourism Minister Bihari Baba in a local daily had stated, "In 21 hours you will get satisfaction to your any problem relive from love affairs solving problem of wife husband. Vashikaran black magic specialist by god bless definitely I will not loose your trust."
Reacting to concerns voiced by the reporters that the government was resorting to black magic in governance, CM Puroikar merely smiled. "Do you think one man can run a government so easily? They have been my secret advisors for my previous term also. This time I have given them the recognition and position that they deserve. My ex-MLAs will handle Sewage Scheme and Sulabh toilet inaugurations and give away trophies at football matches. Governance is serious business, it needs powerful men like Baba and Bhukamp."
The stripping of portfolios has not gone down kindly with the ex-Ministers, however.
"One day one fellow came to my Cabinet office and gave me something to drink," said Mr Joao Piklo, ex Fisheries Minister. "Then he hypnotized me to vacate my chair and let him sit in it."
 Mr Piklo was at a loss of words to express himself. "This is all jadoo, man. This is illegal and totally unconstipated…unconsti…unconstitutish…"
The right-wing HSS party to which CM Puroikar owes allegiance denounced the mix of new advisors that have come from all the three major faiths in the state. "Doesn't our own religion have enough astrologers?" fumed an enraged Mr Pandit Pandit, the secretary of the state unit of HSS.
The head of the Catholic Church was quick to denounce the new dispensation. "There should always be a separation between State and God," the spokesman said. "Governance is the government's business. Miracles are solely our business."
But the Association for Secular Society (ASS) welcomed the multi-religious composition of the new cabinet which includes Mr Pistulo Pereira from Salcete, a village 'doctor' who has been selling cures for a wide range of problems right from piles, kidney stones and AIDS to difficulties in getting Portuguese Passports.
Staff at the Secretariat are gradually getting accustomed to the changes in various offices. The Home Minister and Finance Minister have removed all tables from their cabins, preferring to sit on carpets on the floor. All employees of these departments have been ordered to get their computerized horoscopes done.
The last minister to be sworn in to the new and improved Cabinet was Mr Lamba Lingaswamy. Mr Lingaswamy gained considerable notoriety in the State last year with his controversial treatment to 'make organ long, fat and straight'.  He was arrested several times on complaints by his 'patients' who alleged that the quack's medicine resulted in permanent erectile dysfunction. His activities seem to have been pardoned by the government and he has now been appointed as Health Minister.
.
.
.