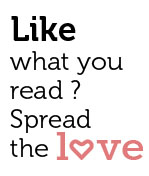 Share
And the winners are…
In honour of Independence Day, Goa Streets held an online contest asking readers to share their "Only in India" stories – strange, medical intriguing, unusual stuff that can only happen in this great nation of ours. Winners were determined by a combination of getting the most Facebook 'shares' and the judgment of a stern, highly erudite Committee of Elders at Goa Streets! Winners get their stories published on this very page, plus a certificate of appreciation and a surprise giveaway. Congratulations to Rachel Jones, Sheela Jaywant and Roshan Kumbhar!
1st Place
Anything is Possible in India – By Rachel Jones
Sure, scams can happen in India. But the stories no one tells you about are of the MAGIC India offers when you let your guard down. Here's an example:
Did you know anything is possible in India?
Sometimes when you think the objective is impossible, especially in the chaos of India, you get a big surprise.
While in Hampi, we met a kid (a driver of a traditional boat across the river) who promised he could literally make anything happen and would respond to all our yes or no questions with, "Of course! Anything is possible in India!"
"Can you get me a baby tiger", we joked. He nodded with determination that is was indeed possible.
"Can you take us to play with wild monkeys?" He assured us, obviously, he could.
"Can we have this boat?" we asked. It was a traditional Karnataka fishing boat. The kid said he could buy it for 7,000 rupees. We had our car and needed to drive 8 hours back to Goa.
The kid took us to a boat maker. The boat maker "said give me the money now".
"I'll make you a boat. I will send a boy with the boat to the bus station in 3 days. He will pay the driver 200 rupees to deliver the boat to a man in Goa. The man in Goa will take 100 of the 200 rupees to take the boat in a truck and deliver it to your house. You will have it in 4-5 days max. Just give me the money now…"
When you trust in India, the locals reward you. They won't let you down.
There is an unwritten law of Physics in India, for each horrible encounter, an equally opposite encounter will follow. Once you open your heart to India, the bad things stop happening all together!
We gave him 7,000 Rs and walked away with no contact information.
The boat showed up 4 days later as promised.
2nd Place
Certified: Indian Experience – By Sheela Jaywant
Before mobile phones, computers and cable television came into our lives, we had a brilliant communication system: the oral tradition that beat illiteracy. It worked.
I'm reconstructing this experience after retrospective analysis. I realized that I had lost my graduation certificate in Mumbai (Bombay then) only when I wanted to apply for a job in Ghaziabad, a town near Delhi. There was no way I could get a duplicate until I visited Mumbai again, about six months later.
I had left the certificate in a taxi and there was no hope of my ever finding it, I thought. I was prepared to go through the long process of getting a duplicate.
The passenger who got into that taxi after me picked it up, curiously read my name, realized I was from his community and kept it carefully, guessing that he may be able to track me somehow. I was by then far away from community and city.
Good soul that he was, he did his best to contact me by the methods he knew: he told all his friends and colleagues about it. In the pre-facebook era, the method sometimes worked. Those friends passed the word around: does anyone know so-n-so from such-n-such college? Nothing happened for a month or so. Not surprising.
Then, young woman from Delhi who was vacationing in Mumbai, having nothing better to do one afternoon, sat gossiping with her cousin about people and life in general. That cousin, the same young man, told her about the certificate. She took a look at it and said: "The name's familiar, but can't place it."
She checked with someone who'd studied in my college around the same time and was informed that I was in Delhi's neighbourhood. So she carried the certificate along with her to Delhi. And she told her friends, classmates and some expat-Mumbaikars about it.
Sure enough, within a few days, she could get in touch with somebody who'd met me at a common acquaintance's house.
I got my precious document back without crease or stain on it. Traditional, time-tested methods work.
3rd Place
It is all His energy – By Roshan Kumbhar
How about rising up at 5 in the morning and walking for the entire day. Yes! sure there are halts amid. There are four halts; breakfast at nine, lunch at one, tea at four and dinner at eight. During these breaks you can slacken your muscles, eat, drink and prepare for the kilometers ahead. Whoever is ready please raise their hands. Oh! Forgot to mention; you have to continue this process for eight days continuously. I feel now there are no hands in the air.
Guess what though; my mom and the other pilgrims have done this incredible stuff year after year. It is the giant devotion for Lord Shri Vitthal that millions of pilgrims (warkaris) from all parts of India walk their way to Pandharpur, Maharashtra. A group of Warkaris from Goa starts from Mulgao, Bicholim. My mother is one warkari in the group that walks 350km in eight days to reach Lord Vithal's temple in Pandharpur. It will be less to say that these pilgrims have a devotional quotient as huge as the universe at large. I salute these moms and dads, brothers and sisters who walk their way not for money, not for golden treasure but for pure blessings and serenity. And being an Indian; I can proudly say this happens only in INDIA.