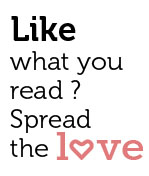 Share
One of the most endangered peoples of India
Not many are aware that like other states of India, Goa also has tribal communities. These include the Gawid, cheap Velip, Kunbi and the Dhandar. The origin of another tribe, the Goulys – also known as Dhangar- is not very clear. Likely having migrated from Central India, they are basically nomads, living predominantly in the hilly areas of Pernem, Bardez, Salcete, Cancona, Sanguem and Sattari.
Leading a secluded life, they lived off the forest, the small communes of 10-15 families constantly moving to find pasture for their buffalos and goats. The group has always been close to the land, and they possess deep knowledge of the medicinal plants.
The Goa government made its first proposal to the Registrar General of
India in 1963, to include Gouly's in Schedule Tribe (ST), which was
opposed by some on the grounds that they're migrants from neighboring
states. However, Portuguese records indicated that they
in fact belong to Goa.
Today, somewhere between 7,500 and 9,000 Goulys are believed to be residing in Goa, and they are among the most endangered tribal communities of India. Their DNA was sent to the Centre for Cellular and Molecular Biology at
Hyderabad for testing, and an anthropological study of the
community was done by the Karnataka University.
In March 2010, Mahadev Naik, the then social welfare minister of Goa, explicitly asked the government of India to bestow ST status on the Goulys. Dr. Maria Bernadette Gomes – a PhD in sociology –  began studying tribal communities and in 2004 conducted a government-commissioned research study on the Goulys.  She visited remote tribal hamlets, living with them for two to three weeks over a period of eight months.
"I chose to live with them because it was the best way to get detailed information when they are relaxed in the evenings. There was no separate hut for me. I just lived and ate with them."
A Painting by Bernadette
Bernadette found that they're illiterate, are sub-divided into 28 clans, speak an ad-mix of Marathi and Konkani and have no temples or priests. They worship nature, and many trees are considered sacred. Their Goddess 'Malchi Pander', symbolized by a blanket with food grains and haldi (turmeric) placed on it, is carried along when they move. They slaughter goats on festive occasions, but that's rare, as goats are kept for milk. They used to hunt wild boar and small game before such hunting was banned.
Their thatched huts made from plants have no trace of stone or metal, not even doors. For them, there is no concept of indoors and outdoors. Their cattle also live with them in the hut. In settlements
where there is no electricity, they use ghee for the lamps. They were polygamous, and child marriage was common, though these customs were gradually abandoned.
The Goulys have a council of elders- Agarkhase- who are the judge and jury. There are no known cases of rape or murder, and stealing is a punishable crime. They used to bury the dead in a squatting position, but now now cremate them.
Their diet is millet, buttermilk, tubers and nachni – ragi roti with ghee. Rice, coconut and fish were later additions. Their system of commerce mostly uses rice for bartering, though money is used to buy clothes and jewellery. Their main source of income is selling wild honey, milk and milk products in the Valpoi market.
The men wear a dhoti, draped above the knees, and an elaborate white
turban and a shawl/blanket over their bare shoulders. Women wear the
traditional Maharashtrian drape sari – ending above the knee- which
facilities freedom of movement, and silver bangles and earrings.
Their festival – 'Powo' or 'Gaja' – coincides with Dussehra. In recent years, they have started celebrating Ganesh Chaturthi. The
women perform a dance unique to the tribe, accompanied by songs,
keeping the beat by clapping hands.
The men were employed by chieftains of Sattari, the Mughals and
Marathas as foot soldiers, and an elaborate white robe worn during festivals perhaps originated in the 16th/17th century. In October 2013, it was affirmed they met the necessary qualifications of isolation and other disadvantages to be listed in the ST category.
Around 90 % now live in permanent settlements, often work as casual laborers at construction sites.
Unlike other countries where tribals are allocated land and other resources, here they have no title to their lands or legal protection against eviction. Their traditions and way of life are eroding quickly.
In addition to her work in sociology, Bernadette is a self-taught artist. In 2012 she exhibited 14 paintings documenting the life of the Goulys.  She depicted moments suspended in time, weaving form and colour. There was the scenic countryside, the Goulys' attire, huts and animals – painted in so much detail they look like photographs! She is currently in the process of doing a census for the Central Government on the Goulys' education and economic status.
We can only hope her efforts will help save the community from extinction.