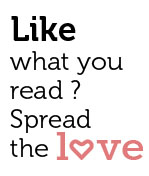 Share
Good News and Bad News
When it comes to tourism in Goa, medicine there's good news and bad news.
The good news is that contrary to popular perception, rx the number of tourists arriving in Goa has actually gone up in the past year. The bad news is that's largely because of a single event – the St. Francis Xavier relics exposition – and the number of foreign and high-spending domestic tourists is actually down. Way down.
The bottom line is that Goa is experience a major surge in low-spending domestic tourism and a major slump in the kind of high-spending tourism that can best boost the economy. High hotel-room prices, the garbage menace, lack of infrastructure and Russian economic woes are the reasons most often given for this state of affairs.
All is not lost, however. Road work is happening quickly. Hotel rates have come down during the peak season. Some progress is being made on the garbage front, albeit halting. And Goa remains popular, especially among Indians, whose purchasing power is rising rapidly.
As crowds return to popular eateries and night spots, as the local music scene blossoms and as the state's laid-back reality stands out in the country's new atmosphere of growing Hindu conservatism, some tourism stakeholders now believe the worst is behind us.
Before I proceed, let's take a look at the numbers.
According to figures from the Goa government, the state enjoyed a 30 percent increase in tourist arrivals between January and December 2014 as compared to the previous year. Figures for the first month of 2015 (the only ones available as of now) are also encouraging, showing an increase of 8.77 per cent over the same month in 2014.
As mentioned, it seems clear quite a bit of this increase is due to the exposition of the relics of St. Francis Xavier, a once-in-a-decade event that attracts hundreds of thousands of mostly Catholic pilgrims.
In terms of hard numbers, between January and December of 2014, the state received a total of 40.59 lakh tourists, while 5.14 lakh were foreign arrivals and 35.45 lakh were domestic.  In the previous year, the state recorded arrivals of 31.21 lakh of which 4.92 lakh were foreign arrivals and 26.29 lakh were domestic arrivals.
Now before we get too excited, let's take a deep breath and look at the numbers a little closer. January's figures show that foreign arrivals have fallen by 13 percent compared to January last year. They have been compensated by a 15 percent rise in domestic arrivals.
In January alone, 2.79 lakh domestic tourists arrived while only 63,658 foreign tourists arrived.
"We have recorded a 30 percent increase in arrivals, which is the highest in many years. The government should be commended for this," Tourism Minister Dilip Parulekar said. He credited the increase to government efforts to promote tourism in various countries as well as domestically at various shows.
Officials said the figures were significant because the previous year tourism arrivals grew by only 12 percent and in 2012 by a little over 4 percent.
Parulekar blamed the 13 percent decline in foreign arrivals on the escalation in the dispute between Russia and Ukraine as well as the slump in the Russian economy.
While exact figures for February, March and the beginning of April are not yet available, tourism officials confirmed that the January trend is continuing – lots and lots of domestic tourists, fewer and fewer foreign tourists and a great many hoteliers and other stakeholders complaining about the lack of patrons with spending power.
In terms of foreign visitors, Goa still gets more tourists from Russia than any other country, despite the current woes, followed by the United Kingdom. Other countries with citizens enjoying these Goan shores include Japan, Greece, Iran and Lithuania.
While many point out that lower rates charged by medium- to high-end resorts are slowly bringing back foreign and middle class Indian tourists, officials are hoping higher prices will prevent the continued deluge of poorer visitors.
"If Goa tourism has to graduate from being a mid-range tourist destination to a top-end one, it has to be in a position to gradually outprice itself from the lower spending tourists. We are not yet there," Nikhil Desai, Director of the Goa Tourism Development Corporation, had earlier said.
The state has been making conscious efforts to bring in higher spending tourists, hoping to bring back foreigners and Indians who will actually book a room as opposed to camping out in vehicles and relieving themselves in fields.
The tourism sector has also faced other problems, with the standoffs between the shack owners and the tourism department leading to demolitions of beach shacks, the wrecking of beach beds and the like.
"For all that the government spends on promoting tourism, all that we can see here is underwear tourism," Calangute MLA Michael Lobo said, referring to the hordes of men prowling the beach belt clothed only in their underwear and ogling at women.
He believes that the way forward is to stop prostitution dens and other questionable establishments, which he said attract the "cheap" domestic tourist, and instead focus on developing infrastructure that will bring in the quality tourist.  Lobo went on a day-long fast alleging that the government, including politicians and the police, were turning a blind eye to the issue.
It must be noted that in an upwardly mobile, developing country like India, much of this is to be expected. As Goa Streets has noted in previous stories, people who a generation ago could never dream of holidaying in another state can now suddenly afford to do so, albeit on a shoe-string budget.
And as the country's economy grows – and members of the lower classes become middle class, and more middle-class folks join the upper classes – Goa certainly stands to benefit. The truth is there's a dearth of easy-going, fun-loving destinations like Goa in India, and the demand for this kind of thing is indeed high.
The government has spent as much as 42 crore over the past three years on various road shows to promote tourism in the state. Over the last financial year, the tourism department took part in seven promotional tours to foreign countries and 25 domestic promotional tours.
Among the locations they visited included Moscow, Switzerland, Chicago, Seoul, Istanbul, Amsterdam and Milan.
Even if Goa's efforts in those glamorous international spots fail to bear immediate fruit, there's always Bangalore, Mumbai, New Delhi, Chennai and Ahmedebad. And they're all surely a good bet.