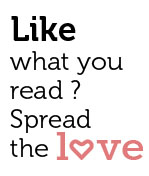 Share
Life and talent of Frederika Menezes celebrated with an extravaganza of music, poetry and art at the Museum of Goa
One of Goa's top theatre personalities recited her poems. A singer with a voice of silk brought her lyrics to life. Her colourful paintings, created painstakingly and lovingly against the odds, were on eye-catching display.
An extraordinary celebration of the life and talent of Frederika Menezes took place this past Sunday at the Museum of Goa, with an extravaganza of her poetry, music and art. Among the highlights of the two-hour programme was singer Natalie Matos' stirring rendition of Frederika's song "Desert Child", written and arranged with Frederika's talented cousin Ana Monteiro, and theatre guru Isabel Santa Rita Vas's dramatic recital of several of Frederika's poems.
Frederika took to the stage herself to answer questions from the large audience at the museum, making it clear that her cerebral palsy does not interfere with her accomplishments as a poet, songwriter and artist.
Singer-songwriter Natalie Matos performing Frederika's song "Desert Child", accompanied by Sanjay Joseph on guitar
Theatre personality Isabel Santa Rita Vas recites Frederika's poem "The Portrait"
Frederika's poetry and other writings have long captured the imagination of the people of Goa and beyond. Her poem "The Different Normals" features in Goa's Class XI English textbook, and she was awarded the Yuva Srujan Puraskar Award in Literature in 2016. It was only recently, however, that it became known that Frederika can also paint. And the fact that she does so on a digital tablet, using a single finger, makes these creations all the more extraordinary.
A slide show with Frederika's paintings was part of the programme on Sunday, with her own songs playing in the background – sung by her cousin Ana Monteiro and the legendary Remo Fernandes.
Prints of Frederika's paintings, with titles like "First Kiss," "The Grieving Madonna," "Mother Sea" and "Tourada" were on sale during the event.
Frederika's loved ones – including her parents, both accomplished physicians – were on hand to witness the moving celebration of Frederika and her life. Also present were various representatives of Goa's differently-abled organisations, who no doubt drew inspiration from Frederika's extraordinary story.
Dr Angela Fonseca e Menezes, Frederika's mother.
Dr Jose Menezes, Frederika's father.
Prof Marina Monteiro, Frederika's cousin.
Shirley Gonsalves and son with Natalie Matos
Yvonne Souza, Frederika's aunt.
Viveka Fonseca with Frederika.
Prof Isabel Santa Rita Vas reciting Frederika's poetry
Dr John Britto's family with Frederika.
Jovilyn Pereira e Dalgado …one of Frederika's best friends.
Mr Prakash Kamat, senior journalist.
https://www.facebook.com/gustavo.pinto.33671/videos/2458957097664521/
Steven Gutkin, the author, with Frederika.