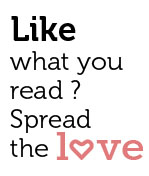 Share
The Goa Marriott Resort & Spa is hosting the Punjabi Food Festival at the Waterfront Terrace & Bar from the 2nd to the 13th of March. What we're talking about here is lip-smacking authentic Punjabi cuisine – enthralling food aficionados and culinary amateurs alike.
Be enticed by the quintessentially flavourful tastes and smells of the Land of the Five Rivers, doctor with its abundant offerings of Tandoors, Kebabs, Makhanis and Paranthas. Relish gastronomic delights such as the explosive Tandoori Kukkad and juicy Makhani Chooza. Vegetarians can indulge in exquisitely savoury Pindi Chole and spice-laden Sarson ka Saag, accompanied perfectly by Makke Di Roti. And of course, every Punjabi meal is incomplete without cheesy butter, known as Makhan, and chilled creamy Lassi!
Gorge on deliciously rich Punjabi Khana only at the Goa Marriott Resort & Spa! For reservations, please call 0832 – 246 3333.
And a little bit about the chef…
Chef Udit Srivastava, Chef de Cuisine at Goa Marriott Resort & Spa is a culinary connoisseur with 10 years of varied experience in the hospitality industry. His responsibilities at the resort include taking care of the day-to-day kitchen operations and maintaining the food quality. He is responsible for all the Indian cuisine in the hotel. His expertise also lies in designing exquisite menus for the restaurant and banquet operations.
Chef Udit began his career in 2002 with Sonargaon, an Indian specialty restaurant at Taj Bengal. His illustrious career has also included stints at the Hyatt Regency and Radisson Hotel.
Chef Udit joined the Marriott family as a Kitchen Exectutive in 2007 through the doors of Courtyard by Marriott Chennai, where he also completed his Management Development Program and worked his way up the ranks to become a Sous Chef at the Courtyard by Marriott Ahmedabad.
 The young chef has always had a flair for cooking. He has played a pivotal role in organizing numerous creative and innovative food festivals, showcasing his proficiency and ingenuity as a chef.
Chef Udit is greatly committed to taking Indian cuisine into the progressive domain and constantly experiments with new ingredients and flavours.