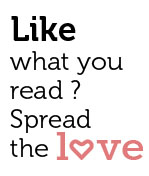 Share
'Komdeche Sukkem'
Coastal Food Paradise in Panjim
For all the Goan locals who are looking for a perfect lunch hangout and for all the visitors craving for some truly authentic Goan culinary experiences, I am going to share with you a discovery that will rock your palate. In the bustle of Panjim city rests a cute little coastal food restaurant called Suwadik. As the name suggests, it's all about the traditional Goan flavours and old school preparations making every flavour taste its best (or at least taste the way it's supposed to).
Talk of Goan food or coastal food and the first thing that pops into our heads is seafood, isn't it? And well, you'll find the menu at Suwadik replete with freshly caught fishes and prawns in several Goan preparations like rava fry, masala fry, butter garlic, curry, and of course, ambotik. However, it's not just seafood. It can't be. To site an example, the first thing that I tried at this restaurant was an appetiser called 'Komdeche Sukkem' which is a dry preparation of chicken cooked in an array of Goan spices. To be honest, I was blown away by its soothingly spicy, sweet, and slightly sour masala made with onion, garlic, tomatoes, and Goan spices sautéed to an aromatic perfection. Topped with a bunch of cilantro leaves and a tiny slice of lemon, the start of this coastal culinary experience could not have been any better.
Next up was the all time lunch favourite, namely, Fish Thali which is also one of the most popular specialities in Suwadik's menu. The Thali included a zesty prawn curry, dry bhaji, Tonnak, tisryo, two types of fried fishes, solkadi, chapatti, salad, and assorted pickle. Now that's what I call lunch! The prawn curry had a very strong coastal touch with flavours like mustard, coconut, and curry leaves dominating the curry while the tiny little shrimps dunked in the curry brought in an element of surprise. Apart from the sweet and spicy flavour of the curry, it was rather healthy with just the right amount of oil. Fishes on the other hand, namely lemon fish(modso) and black pomfret were marvellously fried to a perfect golden brown. Let me give you a little advice here. This thali will taste much more spectacular if you dig out the contents and hog them with your bare fingers. Happily, this massive thali with generous portions will only set you down with INR 150/-.
Fish Thali
One might assume that a lunch place in the city with such competitive prices must be sort of tacky. Well, this place may be small but it's fully air conditioned with chic beige interiors and furniture. The walls are covered in replicas of black and white doodle artwork by Mario Miranda while the music they play is from a mix bag of pop, retro, rock & roll, and old school commercial hits.
One thing that I'll always regret is not being able to try any desert since the thali itself filled me up to the throat. With sweet dishes like bebinca, dodol, kharvas, caramel custard and so on, it is sealed that I'm going there for lunch very soon.
Taste: 9/10
Portions: 8/10
Service: 8/10
Ambience: 7/10
Cost for two: INR 500-700/-
Located at H.No. 10/40 Dada Vaidya Road, Near Mahalaxmi Temple, Panjim
Tel. 0832 651 6159