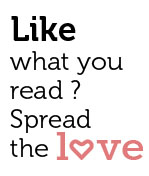 Share
Purnima Pilinja showcases her latest 'Resort and Cruise Wear' Collection
NIMA: A resort and cruise wear line on display
With the opening of her new store 'Purnima Pilinja'  at 49 Fontainhas-Mala, near the Maruti temple at Panjim, the designer Purnima officially launched her 'resort and cruise wear' line of clothing 'NIMA' in Goa with a fashion show and store launch recently. The event was well attended by eminent personalities including acclaimed fashion designer Monty Sally who was very impressed with the fashion show and complimented the designer on her creations.
The pulsating fashion show started with  comfortable and stunning beach and brunch dresses in georgette,  which then moved on to chic sequin and jersey party dresses and jumpsuits. The fashion show ended with the glamorous display of red carpet gowns in chiffon, lace and georgette, embellished with sequins.
"I found that the sensibilities of the state worked well with my line of clothing. With Goa being a domicile for resort and cruise wear, my designs matched the state very well. Thus I found Goa to be a perfect place to launch a store with my line of clothing" said Purnima. She also adds that her designs reflect Goa, with their elegance and comfort level.
The ensembles of the evening included a special round of black and white themed designs along with various muted shades of white. The collection included pastel hues, with crochet or appliqué work which gave a refreshing and elegant look to the collection.
The store is a maiden venture for Purnima Pilinja, who is based in Mumbai. She looks forward to share her designs to add an elegant twist to the resort fashion scene in the state. Purnima Pilinja has ready to wear clothes in her fashion line 'NIMA' and she also deals with a customised line of clothing in her second fashion line which is named after herself, 'Purnima Pilinja'.
'Note: The corner is a regular space where businesses, entrepreneurs and all others with noteworthy projects can 'strut their stuff"