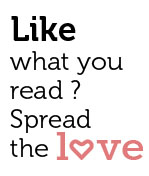 Share
SEVERAL KEY RECOMMENDATIONS FOR THE INDIAN HEALTHCARE SECTOR GENERATED AT DIFFICULT DIALOGUES 2017 SUMMIT
Over the last three days leading healthcare experts, academics, policy makers, doctors, grassroots healthcare workers and other members of the healthcare fraternity got together in Goa for the Difficult Dialogues 2017 summit where they discussed and debated several key issues related to the India's health and healthcare sector. Difficult Dialogues is an annual conference held in Goa that tackles the most vital issues facing South Asia. The second edition in the series focused on the question: 'Is India's Health a Grand Challenge?'and several recommendations were generated through the brainstorming and immersion process.
This year, the forum was held in partnership with UCL (University College London), a world-leading university that combines its research excellence across all disciplines to tackle the most pressing global challenges of the 21st century. Renowned academic experts from UCL such as Professor Marie Lall, Professor Monica Lakhanpaul, Dr. Aarathi Prasad and Dr. Sushrut Jadhav spoke at the conference. Through engaging panel discussions, the speakers grappled with crucial issues of public health budgets, cancer, disease, mental health, and health technology. Leading UK lecturer and researcher on health from King's College London Sridhar Venkatapuram also shared his views at the Difficult Dialogues summit.
India spends less than one and a half per cent of its GDP on public health. This is a fraction of the amount that other developing countries allocate in their budgets. Therefore, a top priority of Difficult Dialogues 2017 is to firmly position health on the political agenda of the Indian government and this is being done by taking on the recommendations that came out of the panel discussions and crystallizing them into specific demands on health and presenting it to the government.
Attendees at the summit witnessed top government officials discuss new policy directions with a number of leading minds from the professional world, academia, development experts, the media and a host of celebrities with vivid experiences of the issues at hand. Amongst the highlights were former health secretaries Sujata Rao, Anshu Prakash and Keshav Desiraju discussing health policy issues; Health secretary of Punjab Vini Mahajan; former chief minister of Jammu and Kashmir Farooq Abdullah; commentator Pavan Kumar Varma voicing his thoughts on contemporary socio-economic issues; author and commentator Gurcharan Das; Congress Party state president Sachin Pilot; TV personality and political candidate Shazia Ilmi; actress Manisha Koirala – prominent women's rights activist and cancer survivor – discussing treatment in India and abroad; acclaimed actor Kabir Bedi who was on hand to chair the Health of the Nation panel; actor and motivational speaker Anu Aggarwal; and leading editor of The Wire.InSiddharth Varadarajan.
Difficult Dialogues was also graced by several local icons of Goa, the beautiful host state. Dr. Vikram Patel – founder of Porvorim based NGO Sangath – and listed as one of TIME Magazine's 'World's Top 100 Most Influential People' discussed his path-breaking work in mental health, in which he is a leading expert.
Commenting at the conclusion of the three day summit, Surina Narula the founder of Difficult Dialogues said, "I am delighted at the range and quality of the discussions we had on several key healthcare issues that India faces. Over the last three days, the panelists brainstormed on diverse health related areas like organ donation, the role of gender, better births, curbing the spread of disease, aspects of mental health, equality in healthcare, and the issues plaguing India's doctors, etc. The challenges are immense and we had the courage to identify the problem areas and more importantly come up with specific policy recommendations. As a result of the Difficult Dialogues 2017 summit, we will be crystallizing our recommendations as Demands on Health and will present it to the Indian government."
Professor Marie-Carine Lall, Pro-Vice Provost South Asia, UCL (University College London) added, "At UCL, we believe that academic work is most valuable when it is applied on the ground. Informing policy is a way of making sure that this happens and so we are very happy to have been a part of Difficult Dialogues, which has allowed us to become part of the policy debate on health in India. We have brought academic speakers from a wide range of disciplines to participate in the conference, and had some important conversations. We've also had the opportunity to meet with existing partners and to develop potential new partnerships in India, which is crucial as we intensify our engagement in the region."
Several issues and policy recommendations were made at the three-day summit. Some of the overall observations related to the need to increase the budgetary allowance for the healthcare sector in India so that more resources could be allocated to acquire equipment and technology and to implement the various on ground health programs especially in the primary care sector. Another key area was the need to make healthcare affordable in India so that its benefits could reach a large majority of the population. Across all healthcare sectors there was a strong need for training of doctors and other medical staff and healthcare workers in order to develop better healthcare delivery to the patient in a sensitive and dignified way. Another lacuna was the lack of availability of accurate updated medical data in the public domain and the need for a centralized database that could increase transparency and improve co-ordination amongst the various stakeholders. Panelists also recommended the need for stronger regulatory and surveillance bodies in the healthcare sector to ensure accountability, efficacy of treatment and transparency in pricing of medicines and medical services. A summary of additional and more specific recommendations related to each panel is presented in the Annexure.
To capture the voice of students, the grand finale of the Daring Debates, was held on the last day of the summit. The topic this year was 'Medical Oath – A Moral Compass No More,' and the regional winners from Delhi, Goa, Pondicherry, Lucknow and Guwahati battled it out for top honours. After the end of a pulsating and keenly contested session Gaurang Narayan of Indira Gandhi Medical College & Research Institute, Puducherry was declared the winner with Anwesha Saha of Guwahati Medical College adjudged the runner-up.
Difficult Dialogues 2017 culminated with a curtain raiser for next year where it was announced that the focus of next year's summit would be on Gender Issues.
Additional Information
About Difficult Dialogues
Difficult Dialogues was created by philanthropist Surina Narula, a veteran NGO founder – responsible, amongst other achievements, for establishing the internationally lauded Consortium for Street Children – with the intent to bring together leaders from across the spectrum of international society to meet and find equitable solutions to South Asia's most pressing priorities. Difficult Dialogues is an annual forum examining issues of contemporary relevance in South Asia, with a different yearly theme. Over three days, the forum hosts intensive discussions between diverse stakeholders ranging from policy makers, academics, and civil society, to politicians, and leaders from media, business and international organizations as well as rising young leaders. www.difficultdialogues.com