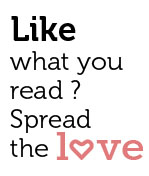 Share
Books are the new Rock-n-Roll
At first glance, a Literature Festival sounds as scintillating as a public library hosting a few out-of-town speakers, talking about books you've never heard of, to an audience of unfashionable introverts. Like going to school without doing your homework. Yes, that much fun.
And the thought of doing that for a few days ! Where does one find the mental strength !
Shockingly, this couldn't be further from the truth.
My experience of the Zee Jaipur Literature Festival last week was pure (and I mean pure) rock'n'roll. It was (let me find the words) – exciting, revolutionary, honest, gutsy, raw, mind-bendingly inspiring and powerfully life-changing. All those things packed into a programme of events capable of spinning your head on an hourly basis. It's modern-day entertainment redefined. Where the performers do nothing on stage, the audience sits perfectly still and there's no bar. But everyone is buzzed off their faces. On ideas.
Jaipur is the perfect majestic backdrop for this five-day literary feast. It's your typical overstretched Indian city, but contains within it a beautiful and royal past. I am fortunate enough to stay at one of its crown jewels, Mandawa Haveli, a lovely 4 star heritage property, where the staff are so respectful yet attentive I feel like a Queen. My bed is framed in with ornate marble arches and my bathtub fit for Cleopatra. There is no harsh lighting. When dusk falls the courtyards are lit with candles, creating a gentle ambience for the dark night ahead. Time stops racing.
This refusal to give up the past, both in manners and style, can be viewed as a city 'fading in glory'. But books also fade. As do empires, beauty and youth. I inwardly rebel against this cruel phrase for all of us and vow to come up with a better one. I am at a 'Celebration of Words' after all. This will be my donation.
Stepping out of Mandawa Haveli, I dive straight into Diggi Palace where the Festival is held, dipping my toe into modernity for a brief traffic-jammed moment. The grounds, terraces and halls of the Palace have been fabulously transformed into a pop-up literary town. Intimate byways and alleys are strewn with a hanging puppets, stalls and chai-wallahs beckoning you over for a steaming brew in the cold morning sunshine. Pretty Rajasthani tents create cavernous emporiums for stellar word performances. It is, as @ohsmit tweets, "tea and music and colour and books". Or as India Today describes "an increasingly riotous carnival – with a brain".
Durbhar Hall is so exquisite, it's like languishing inside an antique jewellery box. Once a grand meeting room, now it's co-opted to stage cutting-edge intellectual debate. I listen to Meera Syal, British Asian writer and actor, talk about issues of surrogacy in connection with her new novel "The House of Hidden Mothers". My mind flip flops between the beautiful ornate artwork of this place designed to dazzle Kings and Heads of State, to the utterly modern notion that another woman can carry your baby, your genes and your pregnancy for you.
Later, I attend a talk between journalist Barkha Dutt and columnist Shobhaa Dhe, about Dutt's new book, a portrait of India, entitled "This Unquiet Land". Which perfectly sums up their conversation. It's an extremely feisty dialogue between two strongly outspoken women, veering from non-equal pay, to violence in relationships, to outing political hypocrisies, to maintaining your values even when you reach the top. These ladies give as good as they get, and field all sorts of dangerous topics from each other and the crowd, without flinching and without fear (Shobhaa Dhe declaring "I ate beef – so kill me !") . The place is packed to the rafters with a thrilled and energised audience.
Suddenly, high up past the stage, I notice an electric-blue peacock tiptoeing his way carefully over a thin white ledge, to kiss his peahen lover waiting on the other side. Behind them, a translucent full moon climbs the sky.
This is the magic of JLF. Ancient and Modern India sharing performance space. Palace peacocks making love whilst powerful media-women storm the bastions. It is poetry in motion. Art imitating life. We are here to observe not control. Words are the wings on which we fly. Minds meet, clash, collide, argue. But books also unite and make us whole.
When I ask William Dalrymple, author and founder of the Festival, about its evolution he simply says "I would say it's a miracle actually, an utter miracle. I look at the crowds and think 'how did this happen ?' There were no literary festivals in India nine years ago, there was no precedent to this. And we have never spent a penny on advertising. It's all happened by word of mouth."
The power of the word to spread the word, for a festival devoted to the word. This year William tells me they have crossed a third of a million visitors. That's 40 percent up from last year of people coming to listen to over 360 national and international speakers on a diverse array of subjects.
My pathway through the Festival takes me on an eclectic tangent where I encounter a female astronaut, a media mogul, amazing journalists, travellers and activists, enough feminist fire to liberate the world, all washed down with how the Karma Sutra was kept alive by two Victorian gentlemen and whether or not Selfies are a good thing. Stephen Fry warned us sagely he would not partake in this ritual if we asked, because it simply horrifies him. Then took a picture of the crowd as it was huge. Someone pipes up "That's a Crowdie, Stevie !" Everybody laughs.
I have tea with Meera Syal and ask her what she loves most about JLF. She tells me "the fact that it's free – I find that really moving. You see all kinds of people walking in off the streets, with their kids, who just want to be around books and stories. Stories matter. This is how we learn about humanity and each other. This is how we break down barriers. So it's really important it's open to everyone."
I think about our conversation and marvel at the tenacity and power of culture to continually reinvent itself. Havelis and Palaces converted into havens and festivals. The solitude of literature transformed into a joyful and democratic experience. Authors lauded as rock stars, with audiences to boot.
Jaipur, fading in glory ? The book market, fading in relevance ? I don't think so. More like "finding itself anew". And with it, finding us.
All the Zee JLF talks are uploaded to their YOUTUBE channel so can be watched for free. Mandawa Haveli offers special Festival packages. The line up for next year's JLF is already announced – book your tickets now !
Shilpa Mehta is the founder of Paradise School Goa, began in the South and due North in 2016. She is a former television broadcaster for Discovery, BBC and Channel 4. Her aim is to modernise education in India and the world.
Shilpa Mehta, with her daughter India-Fire