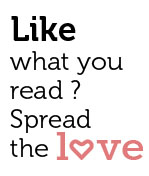 Share
Madboy/Mink
India's Newest Music Festival Coming To Goa January 24-25
An Incredible Amalgamation of East and West, with Both Live Bands AND DJ Performances
Acts from India, Russia, Belgium, Argentina, Switzerland and Others
Goa's famous golden sands, blue-green waters and warm people are at the centre of a delightful celebration of music and India – ZimaFest. The weekend is approaching (Jan. 24-25), and if you're up for savoring scenic beauty along with some high voltage, head banging music, then ZimaFest is your destination. ZimaFest – India's Newest Live Musical Festival – is an amalgamation of the best culture and music of Russia and India. It will focus on live acts and a strong core of Russian and Indian music, making it a unique festival that breaks the clutter and creates opportunities for fresh, diverse kinds of content. The festival will host a number of the world's best DJs and bands like Alisa, Dolphin and Parikrama – in addition to DJ sets by Karsh Kale, Mara, Kohra, Janux, XP Voodoo, Christ Burstein FT. Victoria Bourke, and Bhavishyavani Future Soundz FT. M. Mat. It will be a soulful confluence of music, energy, food, sea, shells and everything else required and desired for a memorable time with friends and family.
Karsh Kale
About ZimaFest
ZimaFest was launched as 'Great Live Music' in 2013 as a stage where the spotlight is on musical talent across genres. With an international audience, ZimaFest has featured rock, fusion, pop and more. At the end of January 2015, Goa will absorb new-wave sounds that combine loud, piercing chords of rock performances and moving, melodic vibrations from DJ sets of the EDM scene. ZimaFest presents a dichotomous mix of a classic all-round music festival that has live AND DJ performances, at the same time starting a new trend in the Indian festival environment. The event will be held in the heart of Goa – Candolim Beach, at the La Brise luxury club.
The two days are all about music! On 24th and 25th January ZimaFest presents a musical program with performances by Russian and Indian rock bands. The cult Russian rock group Alisa boasts a rich history of thirty years and provocative imagery. Dolphin, also from Russia, is a poet and experimenter, whose work fans have long loved for honest and candid lyrics. Parikrama, from India, is a unique group from New Delhi, who have played more than 3,000 concerts. Also playing are two of India's coolest bands, Madboy/Mink and F-16's (funk and electro-pop). ZimaFest has not forgotten the fans of electronic music and has brought together great artists from the EDM community. Headlining Saturday 24th evening will be India's Karsh Kale, who over the past 12 years as a solo artist, producer, composer and DJ has turned the world of electronic fusion upside down and helped create a whole new genre of music and culture. And at the center of Sunday's program will be DJ Avalon from the UK – one of the most famous representatives of the international psy-trance scene. He has worked with such DJs as Tristan, Astrix, Loud, and is currently ranked first in many charts with his new creation «Avalon remixes». Also at the festival will be highly acclaimed DJs from Belgium, Argentina, Switzerland, India and many other countries.
What- Zimafest- India's Newest Music Festival Scheduled To `Be Held In Goa
When– 24th – 25th January, 2015
Where- La Brise, Beach Road, Candolim,  Goa
Entry- Tickets starting at Rs 1500 for a day pass
Website- http://www.zimafest.com