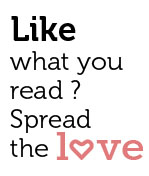 Share
how will the young vote?
Our picturesque little state has just two Lok Sabha seats for its 10.43 lakh (5.20 lakh male and 5.23 lakh female) voters, who cast their votes for a candidate of their choice on April 12. Of these, 24,000 young voters will be exercising their franchise for the very first time. Journalist Gary Azavedo met up with a number of these young voters to find out what's going on inside their hearts and minds. Here is his report.
Never mind the shocking stories of corruption, alarming hate speeches, tainted leaders and incidents of communalism. Surprisingly, cynicism does not appear to have dampened the will to vote on the part of Goa's young, and most are expecting a decent turnout among the Gen Next.
"Of course, yes, voting is a constitutional right given to each individual of our country and being a law student and a vigilant citizen of this country, I will go to cast my vote and I think every citizen should come forward to cast their votes,"  said 23-year-old Aditya Naik of Margao.
Adds Shreya Shetty, who  has just turned 18, the legal age to vote, "Yes, I will vote on April 12 as I am very excited."
And this from Mohammad Muzawar, a 24-year-old student of the Adarsha Institute,  "I always wanted to vote and use my power of voting as voting does make a difference because we need responsible candidates for the nation." Nodding their heads in agreement are Anguri Pednekar, Prasad Naik and Melisha Fernandes.
"Many say 'they are all the same,' but if you don't vote then you have no right to complain about anything in your society or economy," says another young voter named Carmella, who resides in Telaulim-Navelim.
A resident of Curchorem, Aditya adds, "It feels good to vote as it makes you feel you are a part of the system. It makes you more responsible as a citizen."
Political maturity of young voters
The social media are abuzz with young folks expressing their political preferences. One common theme is young people saying a firm "no" to the current system of politics based on religious and caste lines.
Says Shreya, "In my opinion, the main issue for these elections should be as to which leader can bring about the most development in the country, try and maintain unity in such a diverse country and also how the issue of every section of society should be looked into. It should not be fought on the basis of caste or religion."
For Mohammad and Ahraz, the key issues are communalism and development. Aditya cares most about rooting out corruption. Carmella opines, "The way the politicians are playing the religion sympathy vote very subtly to gain voters is dividing a very secular nation on religion. What an irony!"
Anguri adds, "According to me, all politicians and political parties are wasting their time on nonsensical arguments over each other. Instead they should focus on their party manifesto and should not point out any individual and their personal life."
How to choose your candidate?
Another recurring theme among the young is the perceived poor choice of candidates by the main parties. Many favor a ban on individuals facing criminal charges from participating in elections.
"There definitely should be a bar on criminals contesting. Why would we want criminals as our leaders? There should be some criteria so as to who should become our leaders. If we have illiterate and backward leaders, the country will always remain backwards," says Shreya, who resides in Caranzalem.
Mohammad adds, "It's a must that the political leader needs to have educational qualifications. If he does not have the proper educational qualifications, he will not try to make the difference to better the society."
Aditya says, "Yes, candidates with past criminal records should be barred from contesting elections. Education is the driving force I think which shapes you up as a person. It makes you a responsible citizen first and that is the need of the hour."
Only half-jokingly, Carmella calls the words "criminal" and "politician" "synonyms." And unlike others, she doesn't think formal schooling or the number of letters after your name is all that big a deal. "I know some very broadminded, open to change, uneducated people. It's the readiness to accept change and your perspective that defines an individual," she says.
Women in Politics
Even though there are more women than men eligible to vote in Goa's election, just two female candidates are contesting the Lok Sabha polls, both from the South Goa district.
Why do women hesitate to enter politics? What stops them? Are women politicians less corrupt?
Carmella says, "It's sad but true, we still live in a very male dominated society. Any woman coming up is crushed and criticized by quoting age old Indian values!" Agreeing with her is Ahraz, Prasad and Anguri, all of whom said women do not receive moral support from their families to enter politics.
Shreya counters, that "women do enter politics. We can't say they don't. It's just that they are smaller in number." Aditya states, "I don't think women are any less to men as far as current political situation is concerned. I can name so many female politicians who are heavyweights of their respective parties."
When questioned if women are less corrupt, while Mohammad nods his head, both Shreya and Aditya insisted that there was no link between gender and corruption.
Vote for NOTA? 
Previously very few voters were aware of their right to exercise the option of Article 49O, allowing you to vote for None Of The Above (NOTA). On the face of it, choosing that option seems like something of a cop out. But if you listen to what young people have to say about it, there's more to this option than meets the eye.
Anguri feels that "NOTA will give the voters the right to reject the candidates. It can be called a democratic manner of expressing our views. It will be good for our politics and politicians." Prasad disagrees, saying "it will not make a big difference."
Aditya remarks, "I think more than NOTA, the present need of the hour is to include 'right to reject.' NOTA I feel is like a toothless tiger!"
So the politicians better watch their backs as young voters are now well aware and will not easily fall prey to or be swayed by deceiving speeches. As the popular soft drink slogan goes… "Gen Next wants more!" <