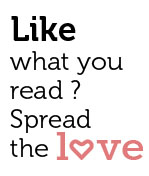 Share
Supermodels are a dead breed!
Naomi Campbell. Ujwala Raut. Gisele Bundchen…Super Models who reduced us mortal souls to jelly. But did the era end with them? The world and Goa's Fashion and Lifestyle writer, Ethel Da Costa,waits with great anticipation for the rise of the next generation's`Super Mortals,'to give us sleepless nights all over again.
In the 1990s, German Supermodel Claudia Schiffer told Vogue, "In order to become a supermodel, one must be on all the covers all over the world at the same time, so that people can recognise the girls."  By January 1990, when British Vogue hit the world with the faces of five stunningly beautiful women — Naomi Campbell, Cindy Crawford, Christy Turlington, Linda Evangelista, TatjanaPatitz and Helena Christensen – the world along with me, swooned, drooled and fainted. Together, these women symbolized grace, unbelievable good looks with a body that stepped off bed for $10,000 a day, no less. As a young girl, I had died and gone to heaven, attempting to seriously ask God how was this even humanly possible?
Decades ago, super models stepped into our living spaces and occupied our imagination, with a heady mix of movie stars and rock idols and heroines of every stripe.
Bythe end of the 1990s, the way we perceived fashion and music changed, and the leggy Brazilian diva Gisele Bundchen stepped out of Victoria's Secret and into our bedrooms. This was a very unfair God…Perhaps my grievance did finally get to Him. Boredom set on to the catwalk.God hung up His boots and palette, the world went loopy, white Euro trash hippies hit the ramps with skin, bones and vacant stares and the dream collapsed along with the economy and the Berlin wall… Call me old fashioned, but you simply cannot replace good taste with acid dyed laundry. As if in answer to the prayer, a phenomenon called Madonna soon threw us off the axis when The Artist called Prince whiffed her underwear on stage… The nuns in my college went ballistic, of course.
Fashion Weeks in India came and went, Deepika Padukone, Sheetal Malhar, Shyamoli Verma, Jessica Radhawa, Bhawna Sharma, Indrani Dasgupta, Lisa Ray, Nina Manuel, Madhu Sapre made us sit up and notice. Fashion magazines surged… Some failed, some sailed…I warmed the benches at the fashion weeks trying to get my hit-fix. Monotony set in. Where were the supermodels to give me heartburn?
Fashion writer, colleague and former editor of Femina, Sathya Saran, a known and recognized face on the Indian fashion scene, has seen many a Miss India.She defines a supermodel as, "Someone with presence. Who is individualistic enough to have her own style, yet be any designer or brand face or muse. Who has staying power and global appeal," Sathya explains. Having seen India coming to terms with fashion, what is the difference between and now? I prod her. Sathya elaborates, "In India, at least now, there is a little individuality. Everyone talked and dressed the same. There is little depth in today's models, though they perhaps could more easily educate themselves. The ones who question get sidelined as too trouble some. Event companies prefer those who are dumb and tow the line," she says, clarifying that models today look at the profession as only a leg up to TV or films. Having edited the Femina for a good part of a decade and more, Sathya believes the term `Supermodel'is now just a word pushed by the Indian media. "But it is a limited career, hence movies are a natural step forward to stay in the spotlight and add to more glamour, money, fame and longer shelf life,"Sathya says bluntly. Who then is India's Super model, if any?"Find me one," Sathyaretorts, "Laxmi Menon and Ujwala Raut were the last," she concludes.
Belgium based jewellery designer Sissi Kolins,designerof the brand `J S Kolins,'is European. Her brand is a spiritual fusion of classyhippie other worldliness, European chic with ethnic influences drawn from the Indian-American elements in style and attitude. Her work so easily recognized in the pages of European Elle, sports the person of many a starlet and society Page 3."The young generation don't know what fashion was in the 80s. Then all it took was a famous actor or a model to wear your design and bingo your image (design) was all over the tabloids and fashion pages. That was the power of the Supermodel. She could drive the world with her image and people loved it," Sissi says. "It is good if a model inspires admiration, but I believe personality and being a good person with a good image is even more important. Otherwise, they end up being prisoners of money, and in that is the death of them, "Sissi admits.
A sentiment perhaps Goa based Spanish fashion designer, Susana GagoGarcia of Miss Monkey also shares. "Kate Moss!! She's over 40 and still rocking. And she's been modeling for the last 25 years. Now that's a Supermodel," she coos. A globe trotter, she believes the 80s defined the term Supermodel. "Big names and big figure girls. The Supermodel died out with time. Nothing is forever. There are lots of gorgeous models these days, but not with the impact that supermodels like Naomi Campbell, Jasmine Le Bon, Cindy Crawford had on the 80s and 90s. Of course, celebrity sells, so it's just a marketing strategy to use actors as models these days. They are well known and their image sells. It's all about selling a product at the end of the day," Susana elaborates. "I think overdoing the term, killed it," is her cut and dry conclusion.
Meanwhile, it looks like tabloid cat- fight stories have now replaced ramp catch-your-breath creations, as the West struggles with a plunging economy along with plunging necklines that no longer fascinate the juvenile fashion watcher. May some miracle find us in awe again.May God get His groove back together. Till then, count your blessings.
Ethel  Da Costa:
Is a Goa based fashion, lifestyle, music writer-journalist, Radio Head, creative entrepreneur, media and PR consultant, fashion stylist, commentator and columnist of all things political and socially incorrect. She's worked with Femina, The Times of India, Radio Mirchi 98.3FM, the International Film Festival of India, OHerald Publications among others is an award winning media personality awarded with`The Pillar of Hindustani Award 2011' by the Trans Asian Chamber of Commerce & Industry (TACCI) Mumbai and Jaycee Creed Award 2013. She is a published poet-author of Eve's Revenge: Stories of Nemesis (2008), with a second sequel in the making Eve's Light: Stories of Passion (2014).
Founder, Creator of Think Geek Media Entertainment (a label for music, fashion, lifestyle & media), she is passionate about music, fashion and travel. She can be reached at etheldacosta@gmail.com
Website: http://about.me/etheldacosta
Linkedin: http://www.linkedin.com/in/etheldacosta