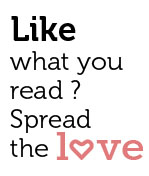 Share
DANCE, THEATRE WORKSHOP
Fundação Oriente is hosting a workshop of contemporary dance and theatre which will be conducted by Diniz Sanchez on April 4 and 5 from 5.30 pm to 7.30 pm at the Fundação's premises at Fontainhas, Panjim.
Participants will work towards identifying their personal ways of expression, there maybe discovering an individual vocabulary, by doing several exercises / games that will make them travel into their own imagination, and sharing it with others.
The work will be contextualized by using as a common reference in the paintings of the artist António Xavier Trindade, and the permanent exhibition dedicated to his work at Fundação Oriente.
At the end of the workshop, and for those interested in participating, there will be a public performance.
Participants might even work on a specific "personal" character, as Diniz Sanchez is working on SPICY TUTUBOY, a performing alter-ego with whom he has been working for several years – he obeys no rules: his only aim is to express his ideas in the most trans-disciplinary way possible and talks about identity issues.
The Workshop is free and open to anyone interested. Registration is by request up to April 1 and the number of participants, is limited.  Contact Tel : 2230728/2436108/9422062277 or email foriente@dataone.in to register.
EARTH HOUR 2013
Vivanta by Taj in Panjim joined in the worldwide movement – Earth Hour 2013 – the global environmental awareness event created by World Wildlife Fund (WWF) as various sections of the hotel switched off power from 8:30 pm to 9:30 pm.
To set the mood right for Earth Hour, the hotel served green mocktails as a welcome drink, and green starters at Tease – its high energy bar.
MsChitraSaleem, the property's general manager, shared with resident guests the hotel's initiatives for the earth hour on Saturday, March 23 and invited them to participate.
The hotel's back office lights and computer were also switched off and UPS lights were used instead.
The lobby, high energy bar Tease and the all-day dining restaurant Latitude looked spectacular in their candle-lit avatars. During the Earth Hour, senior management of the hotel interacted with guests on the initiative.
Earth Hour is a global grassroots movement encouraging individuals, businesses and governments around the world to take positive actions for the environment, and to celebrate their commitment to the planet by switching off lights for one designated hour.
Vivantaby Taj have stylish and sophisticated hotel properties which deliver premium hotel experiences. It currently has 26 hotels and resorts in India and the Indian Ocean region.
COOL SUMMER THERAPIES
Sukho Thai, Mumbai's most popular foot spa, launched 3 outlets in Goa by December 2012 and is gaining a strong foot hold here.
This summer, Sukho Thai offers the cool new summer special foot therapies which includes the ravishing 'mango scrub' therapy and the revitalizing 'Signature' Thai therapy.
The rejuvenating Mango scrub therapy is a first of its kind exotic fruit-based therapy. It boasts of providing natural benefits from the seasonal fruit, a rich source of vitamin A. It's priced at Rs 3000 and the 90-minute therapy includes fifteen minutes of foot scrub with the mango extract, followed by 45 minutes of Thai foot massage and 30 minutes of back, head and shoulders massage.
Exotic fruits served after therapy tickle your taste buds and flush the toxins away. The oils, fragrances and the slip on footwear and change over therapy pants are all made and imported from Thailand especially for Sukho Thai guests.
The first outlet is at Calangute beach road and Sukho Thai has two more outlets, one at Baga and the other in Tito's Lane again in Baga. The fourth outlet in Goa will shortly come up near Panjim.
Sukho Thai is India's largest foot massage spa chain, operational since September 2010 with its first outlet in Mumbai. It has gained popularity in quick time among patrons who battle stress and a busy lifestyle.
The word 'Sukho' is derived from the Sanskrit word 'Sukh' which stands for happiness and 'Thai' is adapted from Thailand.
Sukho Thai Founder and Director Mr Shailesh Patil says: "Hours of dancing till the wee hours of morning can create a lot of stress for the body. Our feet hold the key to relaxation. Sukho Thai Therapies are thus best suited as they help relax, rejuvenate and also sooth the senses. Sukho Thai has also introduced exciting offers. You can walk into any outlet on a 'Lucky Wednesday' and avail the 'buy one get one free' offer on any 60-minutes therapy. There also are special 'happy hours' on weekdays from Monday to Friday (12 to 5 pm) with 20% discount on MRP at the Goa outlets.  It also has the 'gift cards' which can be booked online or through their outlets across the city that can be gifted to friends, relatives and colleagues.These can also be ordered online through www.sukhothai.in and start from as little as Rs.890 onwards.
EXPERIENCE KERALA'S THERAPEUTIC WEALTH
This summer, surrender yourself to the mystical healing of ancient South Indian traditions as highly skilled therapists from the cradle of Ayurveda -VasudevaVilasam, Thiruvanthapuram Kerala visit Park Hyatt, in Arrossim, South Goa.
For the first time ever, this ancient system of medicine founded by the late Sri N VasudevanUnni, the Palace physician for the Maharaja of Travancore has been brought to Goa, to enhance the wellness experience at Sereno Spa.
 'Keraleeya Ayurveda', is the world's oldest system of healing and uses  age-old secret formulations and skill unique to physicians from VasudevaVilasam.
Some treatments include the Thailadhara, where dosha specific herbal oil is poured continuously in an even stream on the forehead to pacify and calm the mind,  the Podikizhy massage is a full-body massage with herbal powders that help relieve neurological disorders, rheumatism and arthritis; the Udwarthanam is a special therapeutic form in which firm pressure is applied with the constant flow of upward strokes which rejuvenates the body, and the KeraleeyaPizichil, a treatment designed to build immunity by continuously applying lukewarm herbal oils all over the body by two therapists in a traditional rhythmic manner.
Summer is the perfect season to experience Ayurvedic healing, as the high humidity helps to open up pores and the medicinal oils get easily absorbed by the body. All this and more can be experienced in the tranquil surroundings of the award-winning Sereno Spa.
For reservation call +91 832 2721234